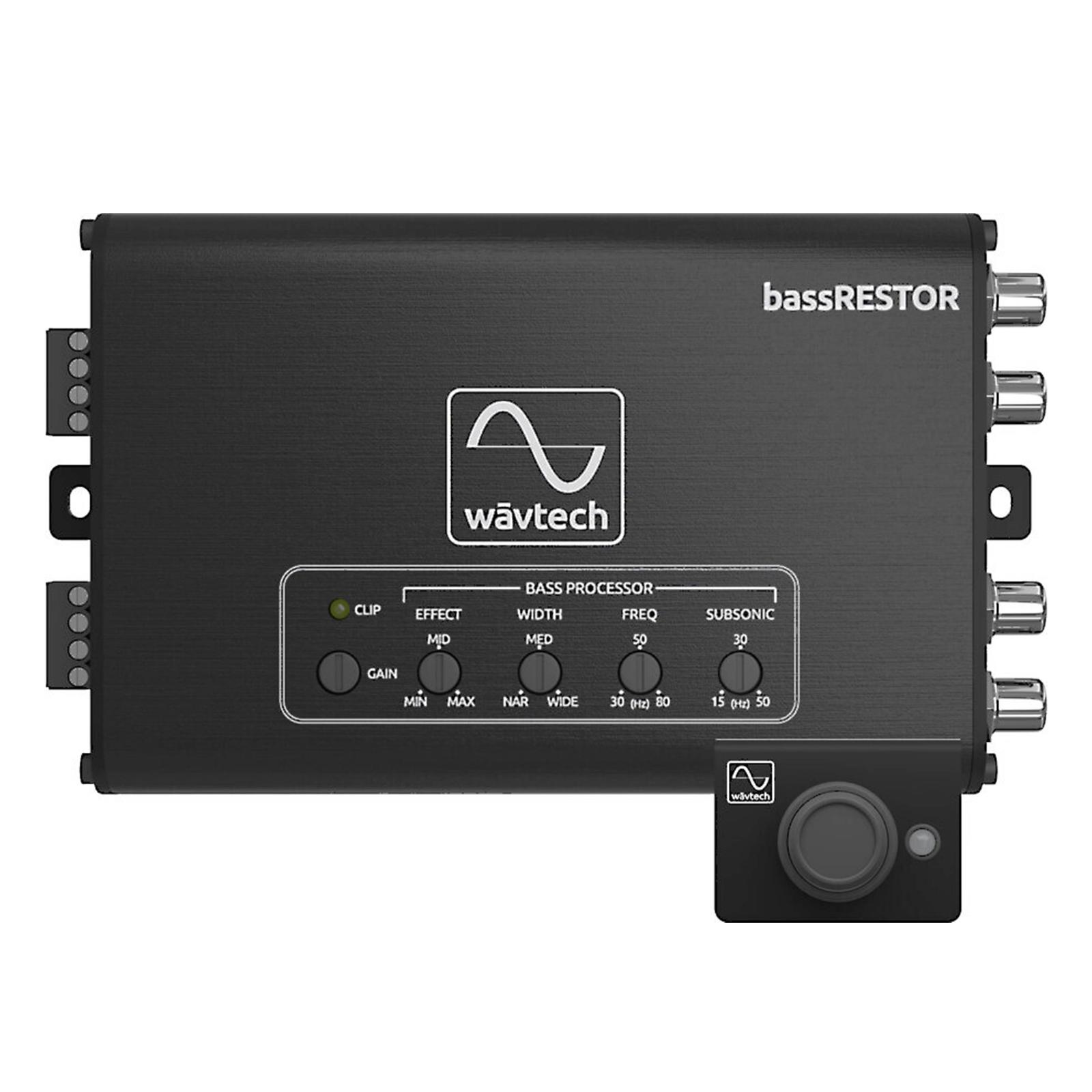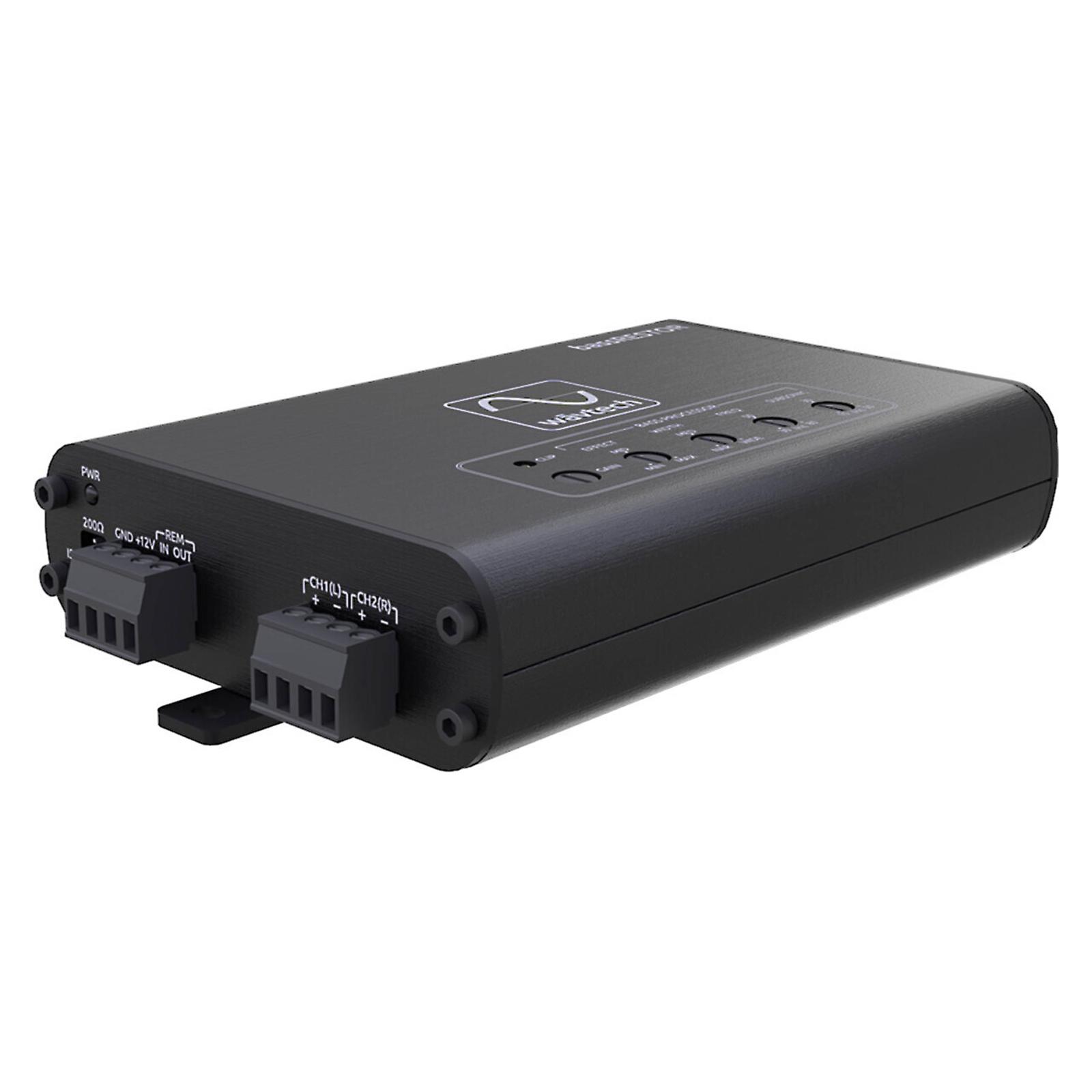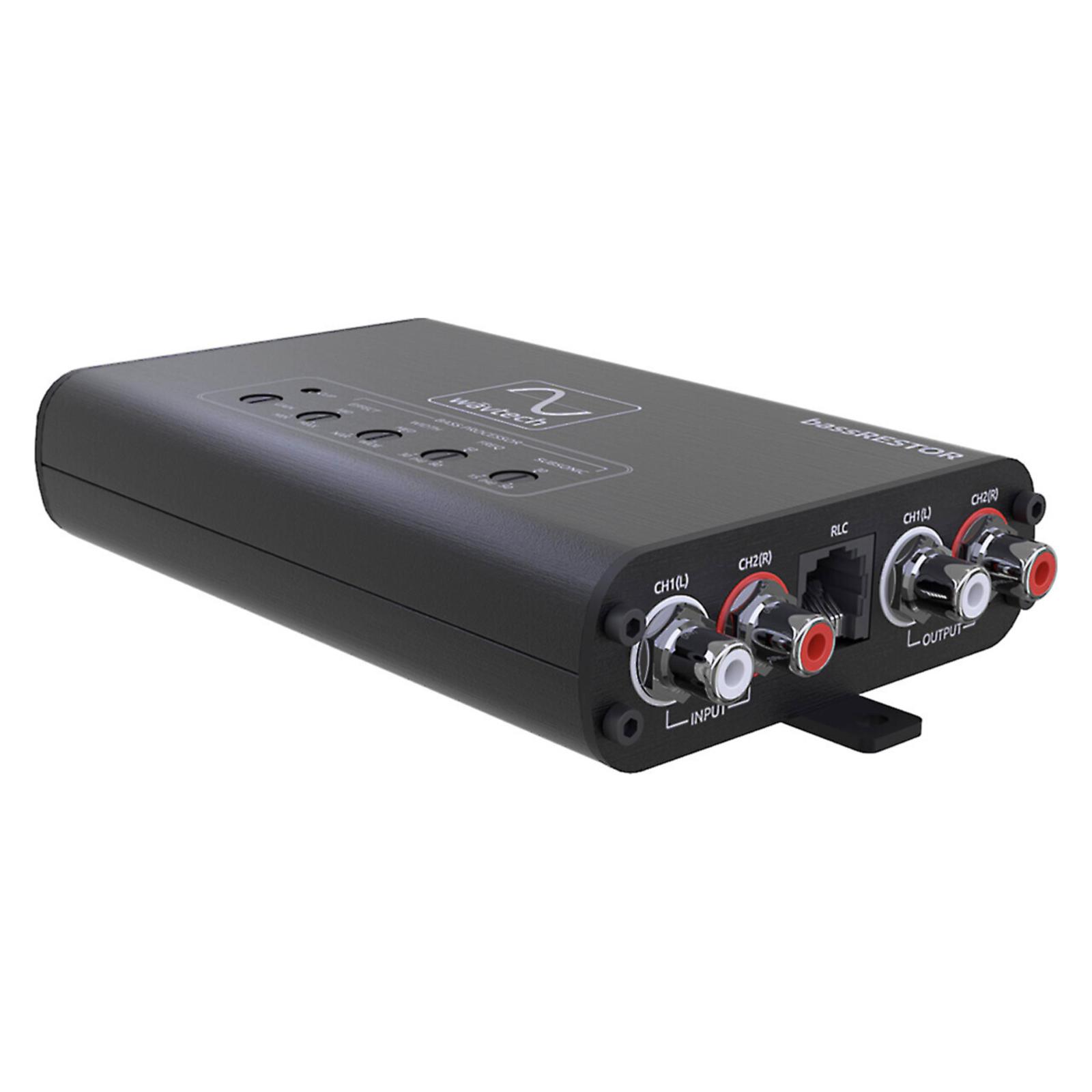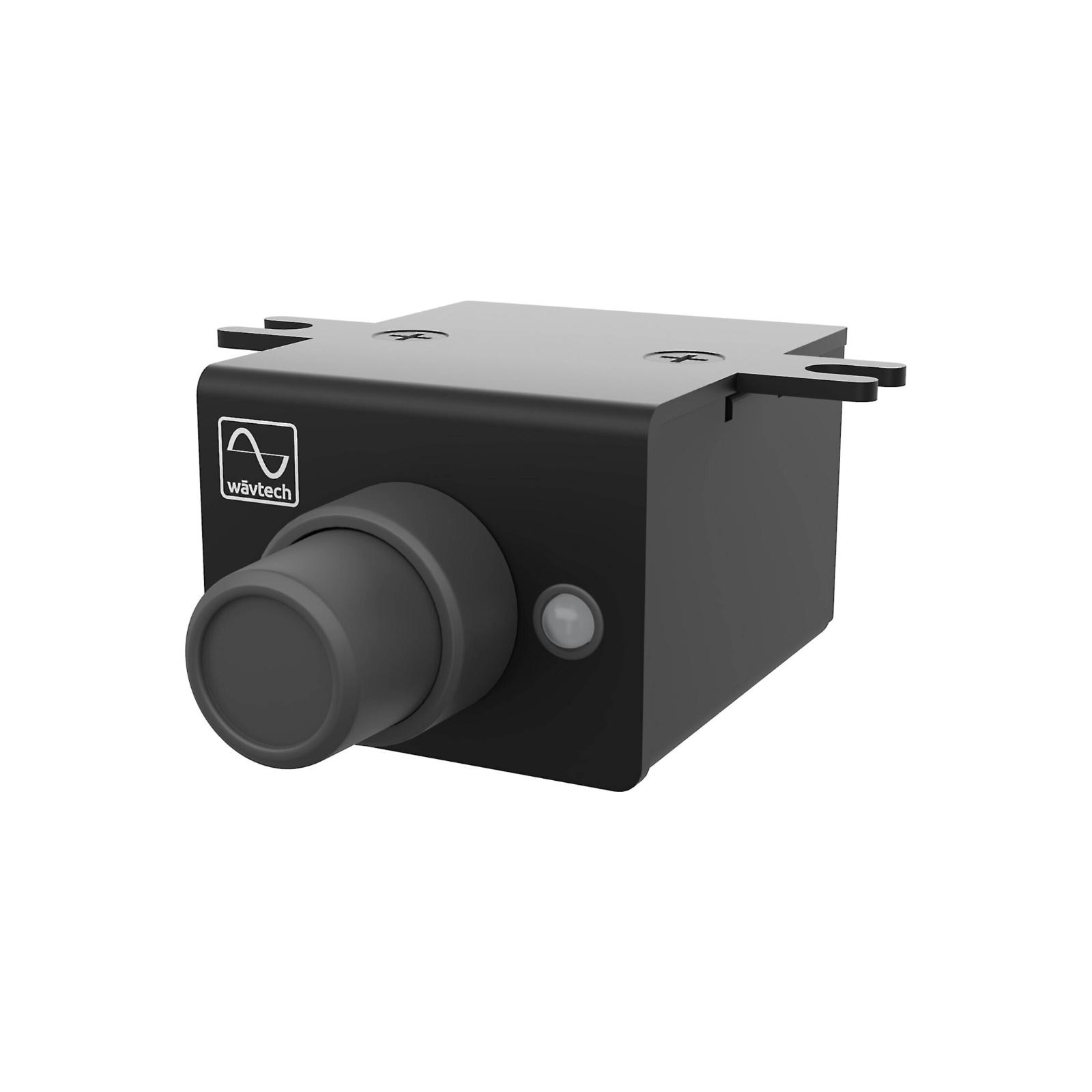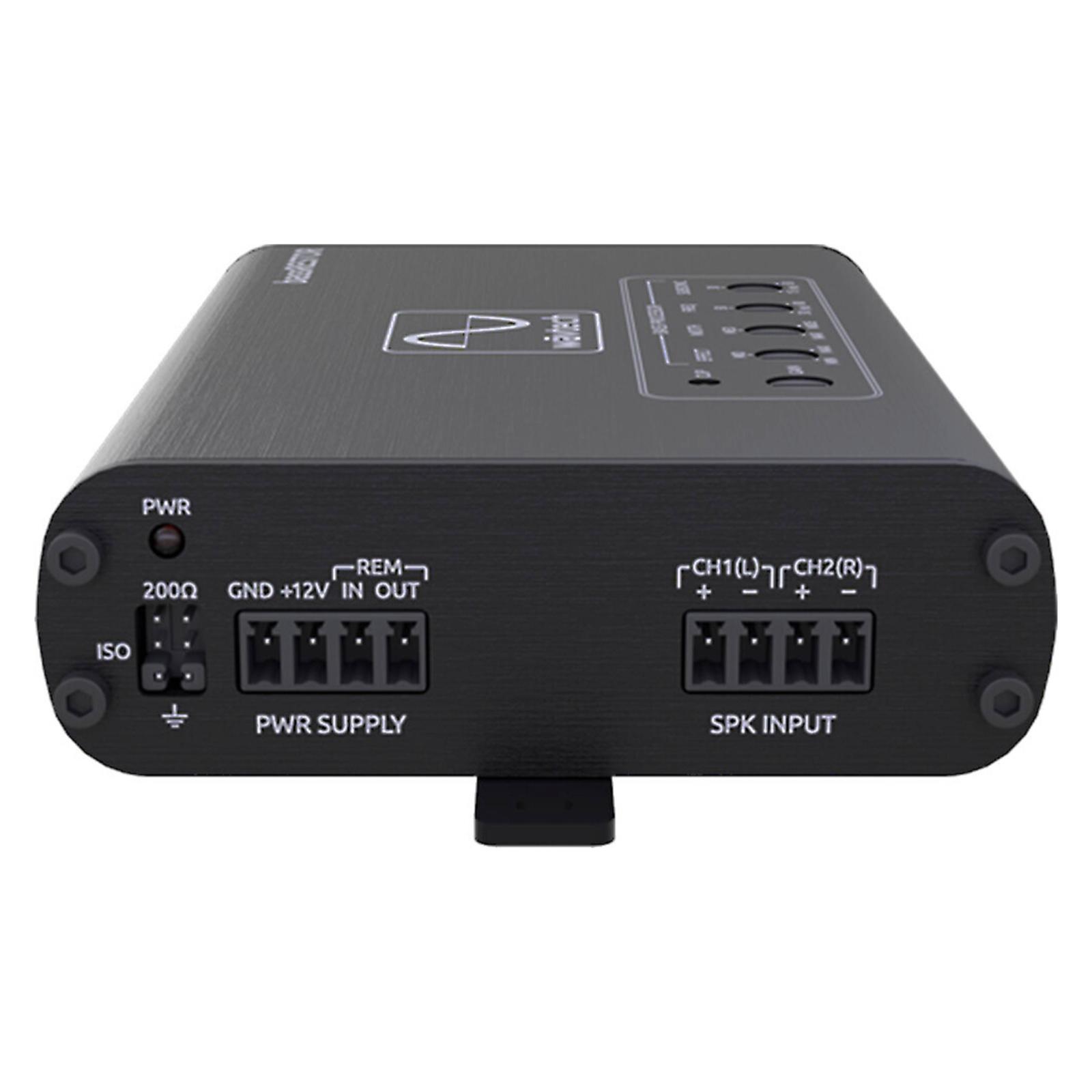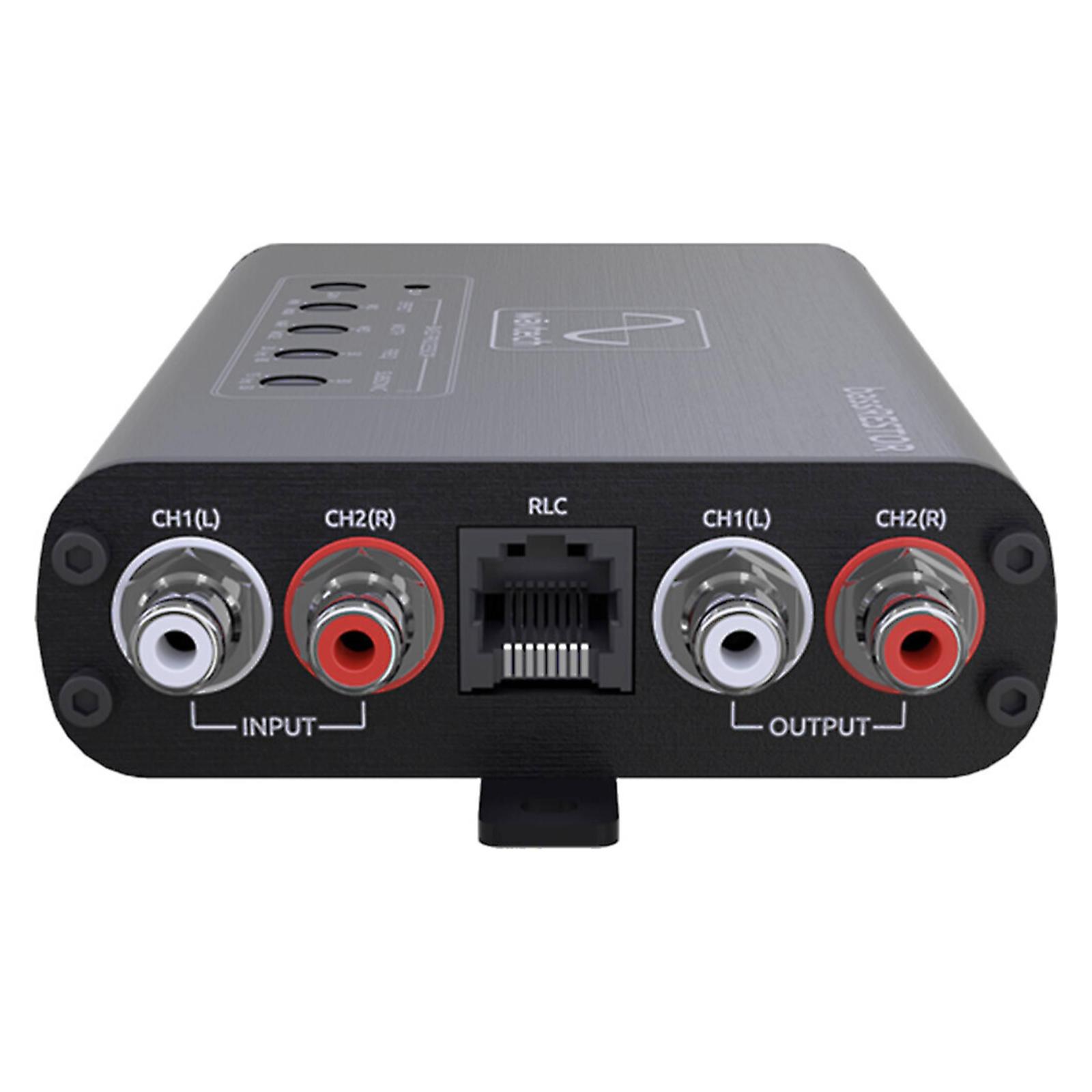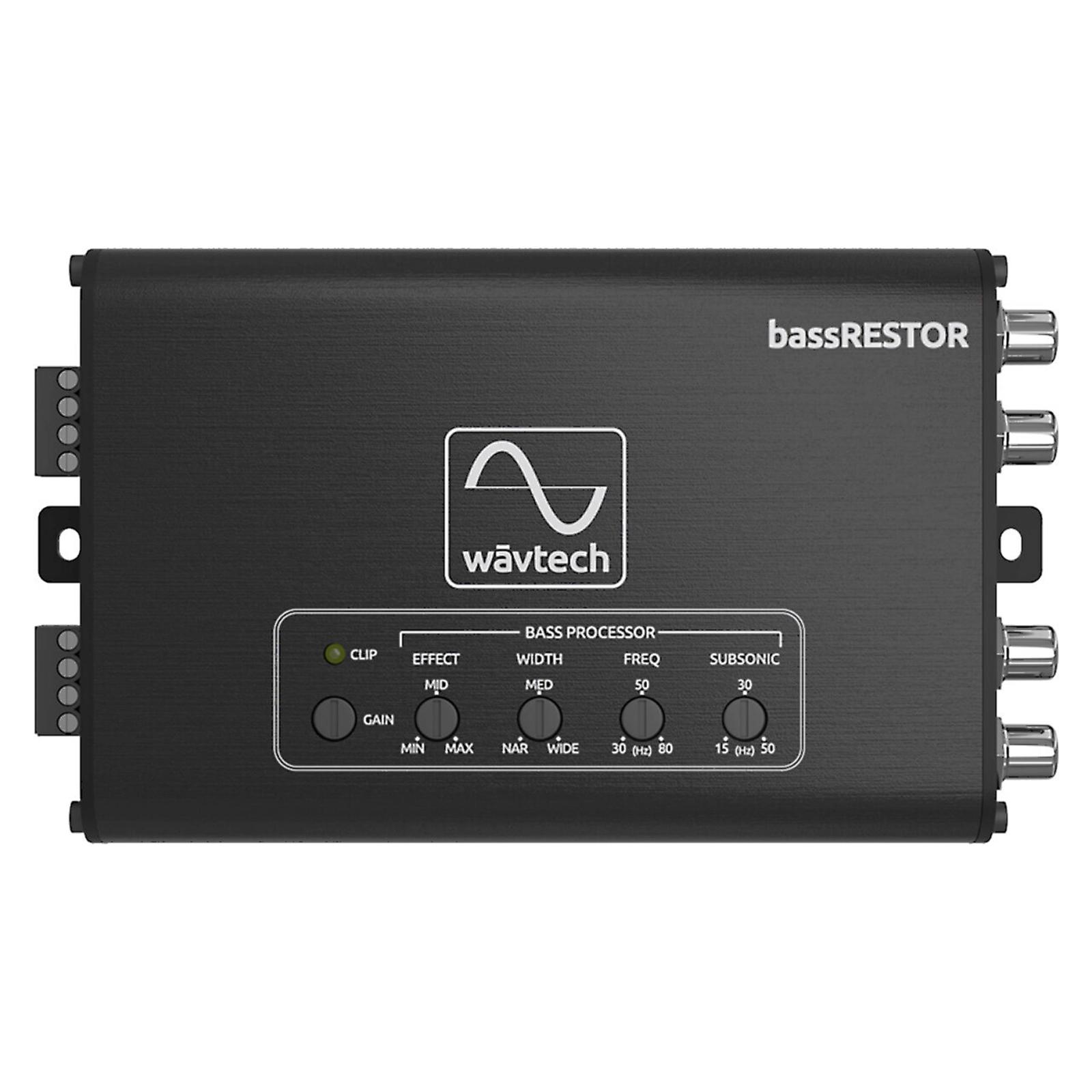 2 YEAR WARRANTY
Wavtech Bass Restoration LOC Line Output Converter Subsonic Filter with Remote
Wavtech Bass Restoration LOC Line Output Converter Subsonic Filter with Remote
bassRESTOR Bass Restoration Processor
If you listen to classic rock or other music types that are lacking in low bass, the bassRESTOR is the solution.
There are no reviews for this product.
Product Information
Bass Restoration Processor
There are certain types of music that just don't have enough good, low bass.  If you listen to classic rock, older hip-hop or Banda music, you know that something is missing.  The bassRESTOR fills in the gaps and adds just the right amount of bass back into your music.  Our unique Multi-Function Remote Level Control (RLC) lets you adjust the overall bass volume, the amount of bass restoration effect needed for a particular song or defeat the effect completely when no restoration is required.
The bassRESTOR has both speaker level and RCA inputs, so it integrates easily with factory or aftermarket sources.  There is a variable frequency subsonic filter for fine system tuning.  
bassRESTOR Features
2CH Bass Restoration Processor
Complete Tuning Control (Effect, Width, Freq)
Variable Subsonic Filter 
2CH Line Driver or Line Output Converter 
Includes Multi-Function Remote Level Control 
Differential Balanced Inputs
Low Impedance Outputs
Variable Gain Adjustment w/Clip LED
Auto Turn-On via DC-Offset or Audio Signal Detect
Generated +12V Remote Output
OEM Load Detect Compatible
Locking Detachable Power/Speaker Terminals
Professional Grade Panel Mount RCA's
Compact Aluminum Chassis w/Detachable Mounting Tabs
Specification
Purpose System Tuning
Input Connection Speaker Wire and RCA
Input Channels 2
Output Connection RCA
Output Channels 2
Controller Remote Level Control (Included)
Voltage (V) 12
Height (cm) 2.9
Width (cm) 13.3
Depth (cm) 9.0
What's Included
Wavtech Bass Restor
Wired Remote
5m RJ-45 Cable
Owner's manual
Leave a review