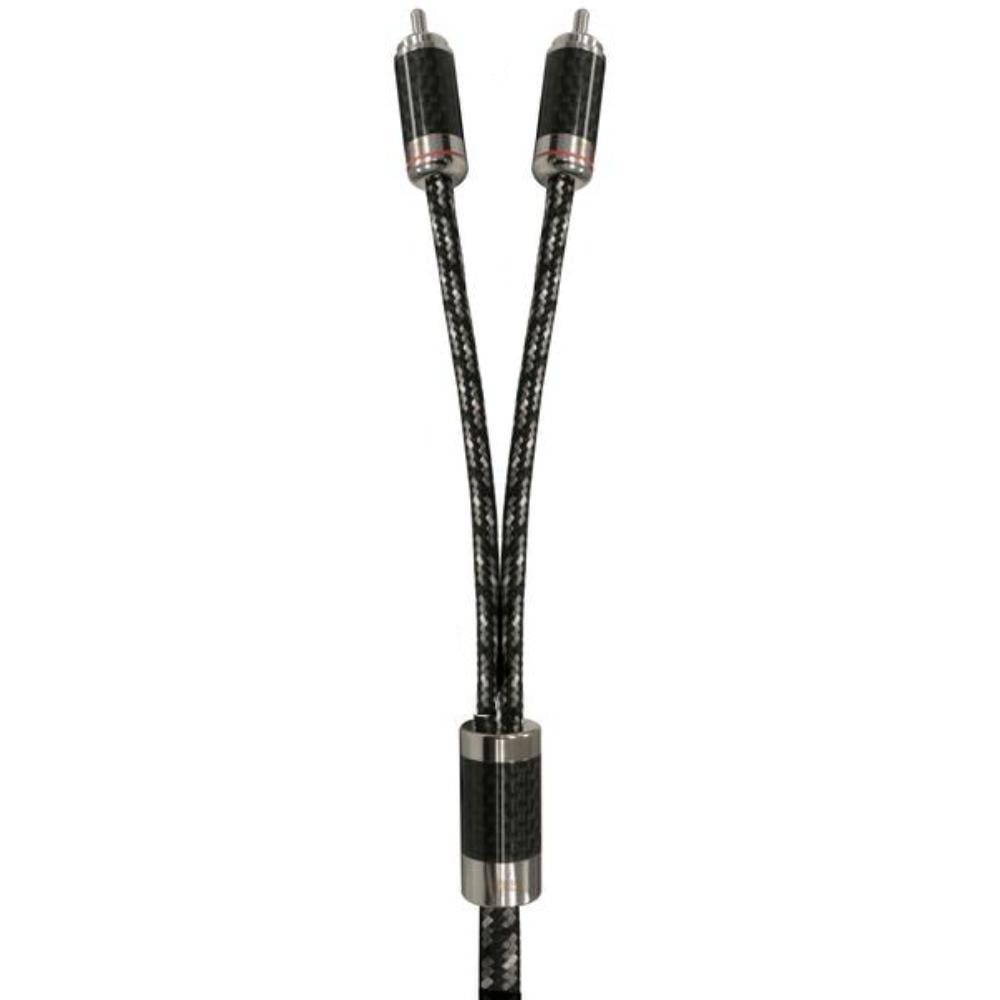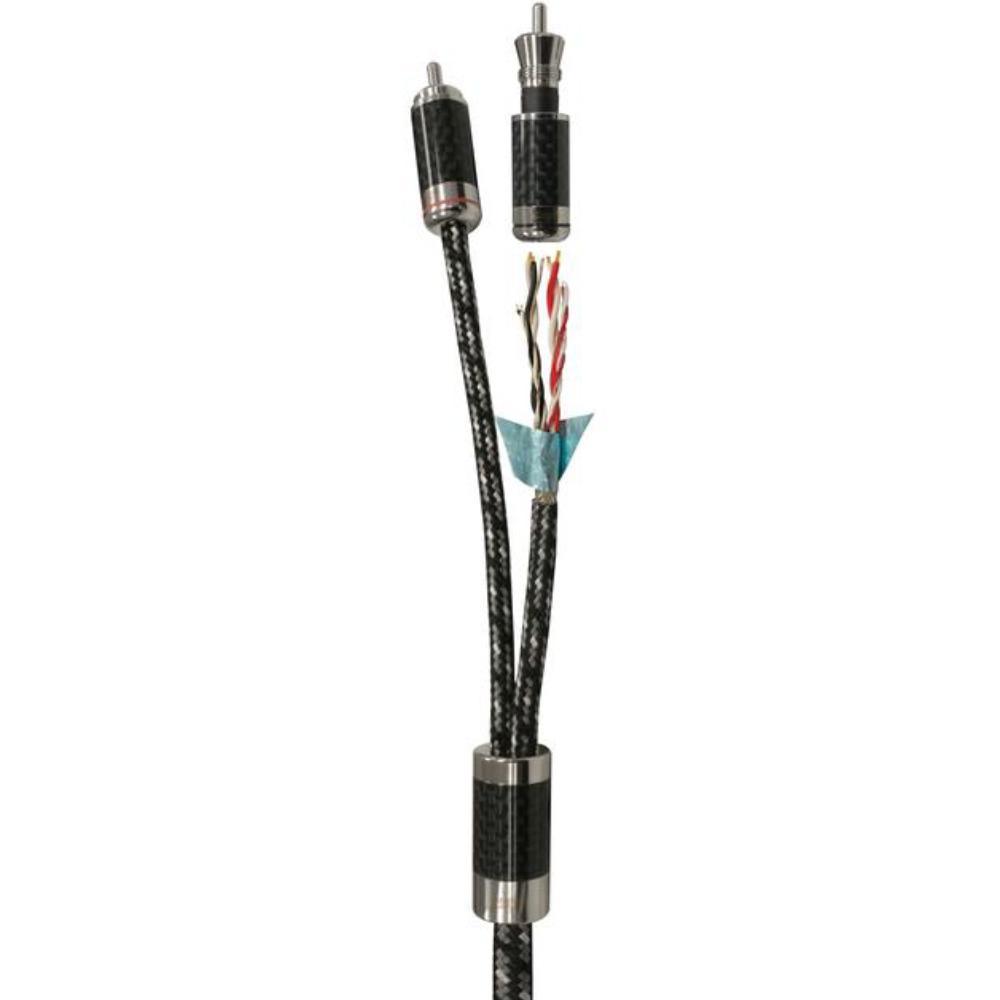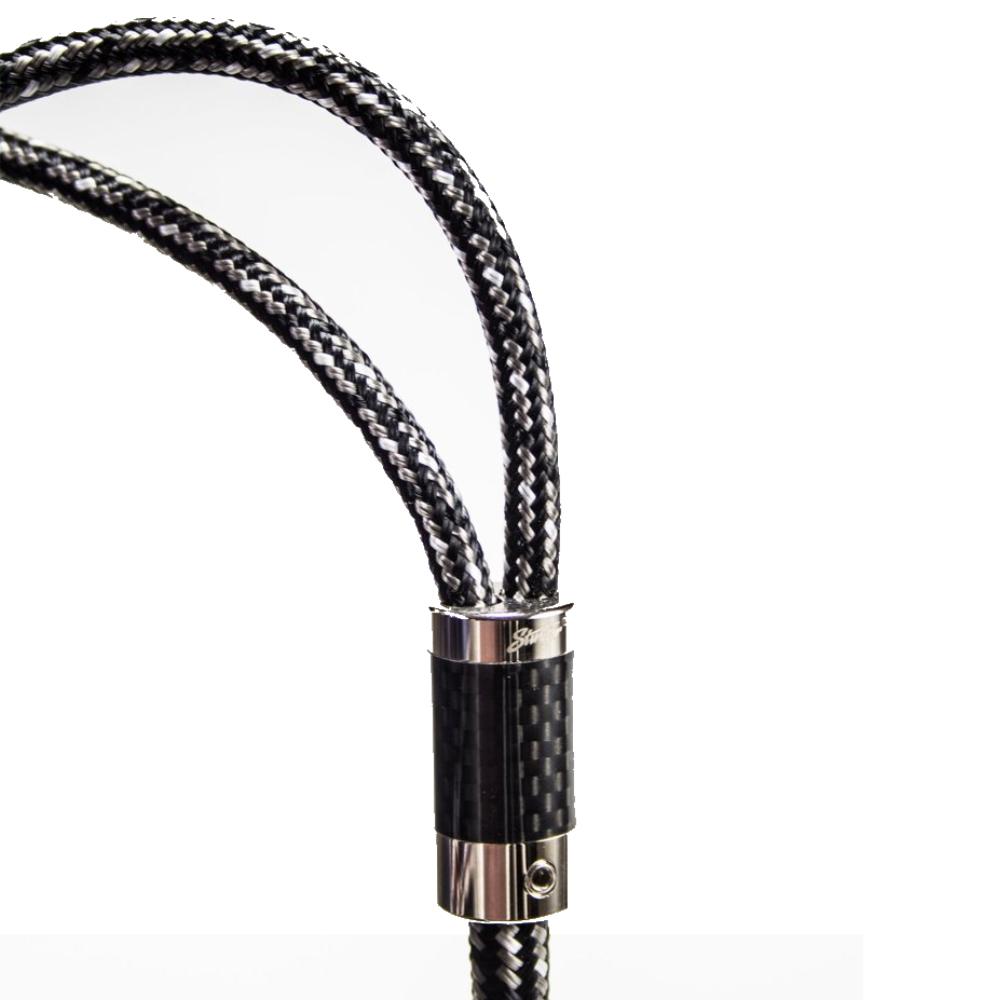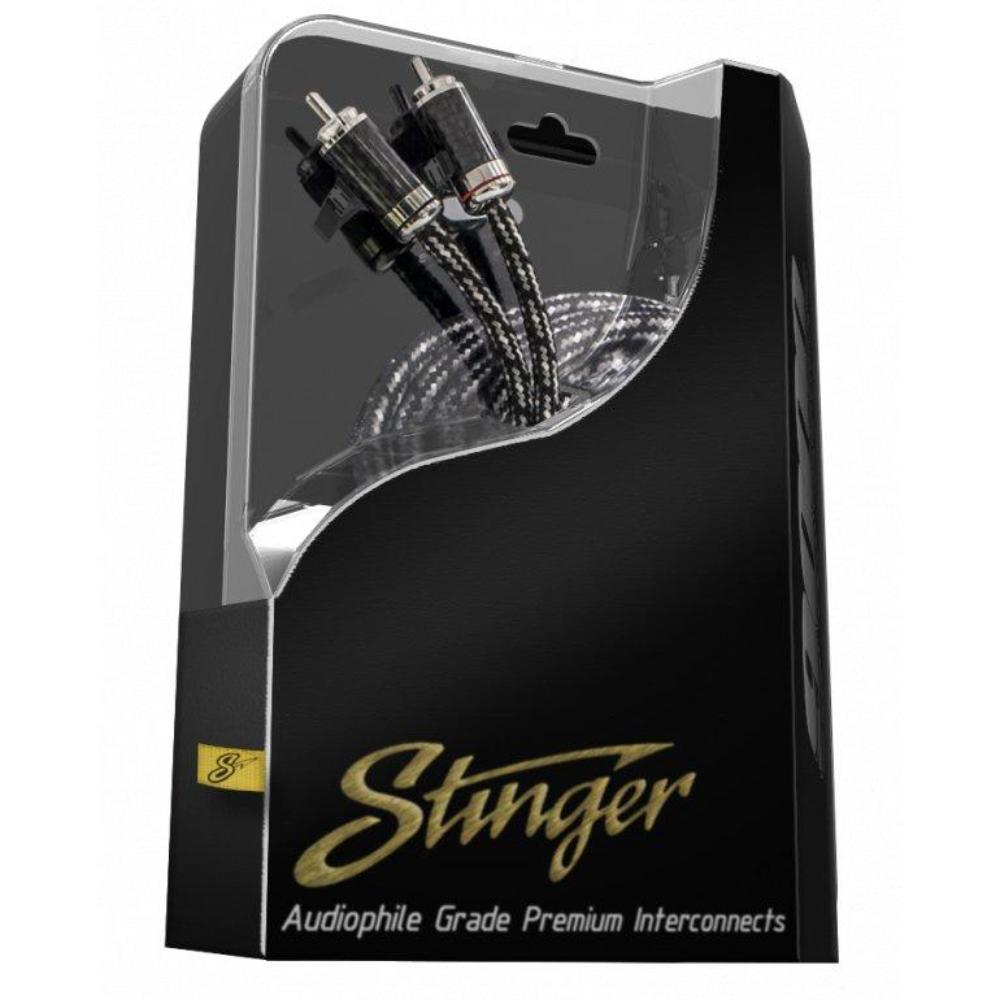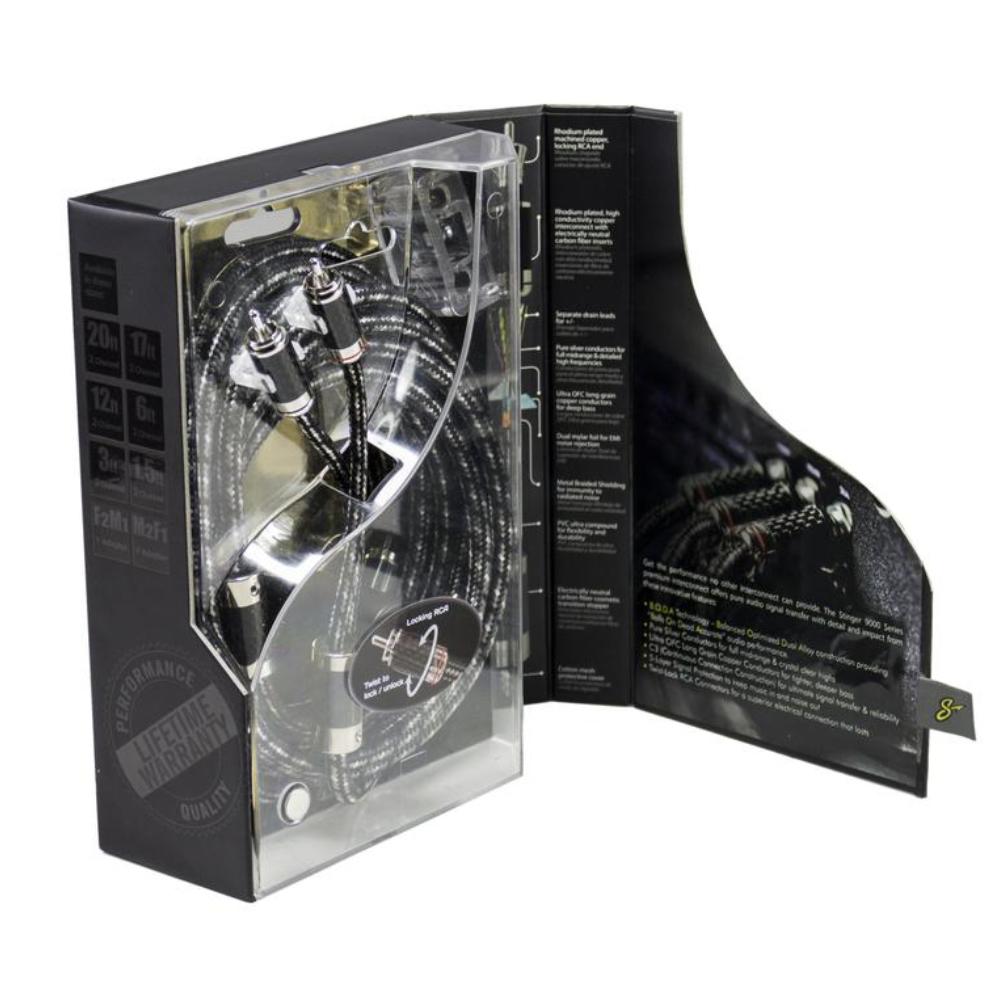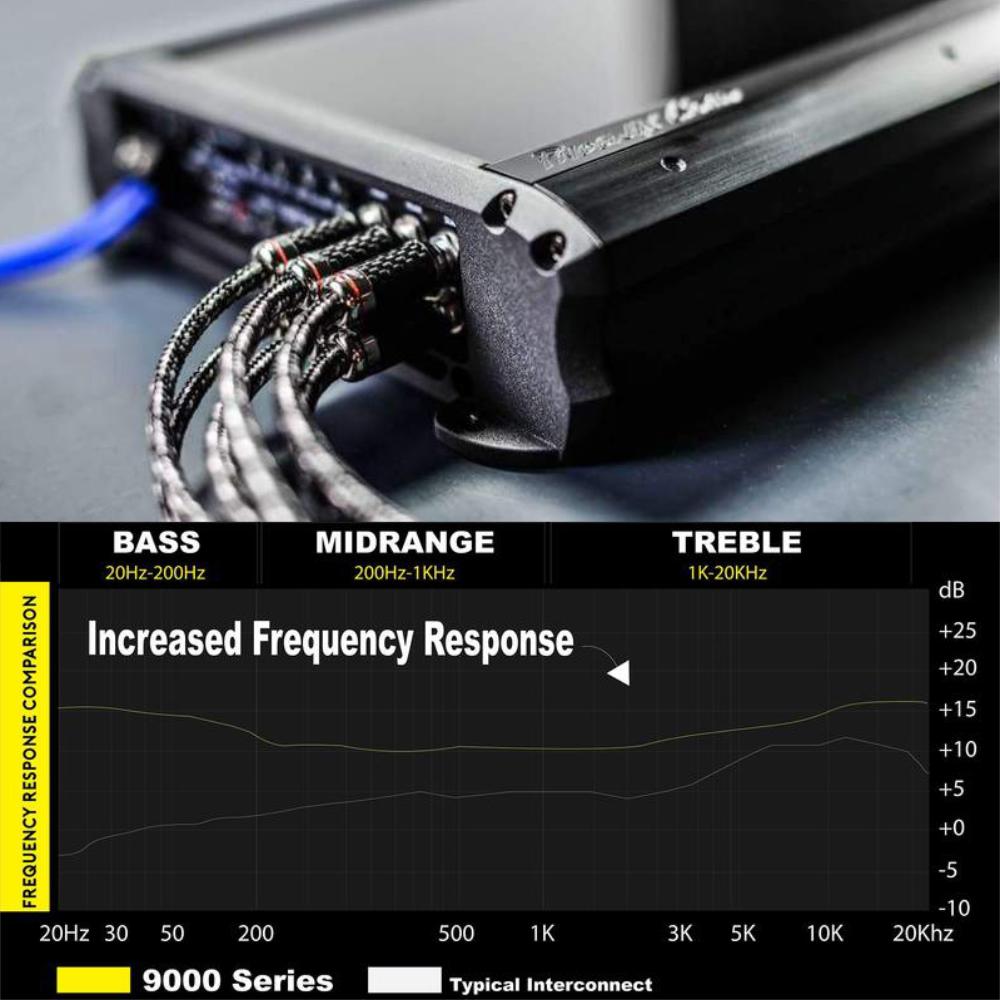 2 YEAR WARRANTY
Stinger SI926 9000 Series 2 Channel Premium RCA Interconnect Amp Cable 1.8m
Stinger SI926 9000 Series 2 Channel Premium RCA Interconnect Amp Cable 1.8m
2 Channel Premium Audiophile Grade Interconnect
9000 SERIES SI926 6FT/1.8M
There are no reviews for this product.
Product Information
Car Audio's Ultimate Interconnect
Designed to deliver the best bass response, openness, tonality, and accuracy possible while drastically reducing electrical resistance and interference. Expertly constructed with 12 individual conductors, 6 left and 6 right, pure silver conductors for full midrange and high frequencies, ultra-long grain pure OFC copper for bass frequencies, and rhodium plated RCA ends for conductivity.
Featuring B.O.D.A technology: Balanced Optimized Dual Alloy connection
Hear All Your Music
Using only the best components, technology, and construction, the engineers at Stinger set a goal to design and build the best audio interconnects available. Their quest resulted in the creation of the Stinger 9000 series premium audiophile-grade interconnect.
Only The Best Components:
Pure Silver, the best metal conductor known to man, run in dual tightly twisted leads and paired with a separate drain lead for unmatched transmission of mid to high frequencies.
Oversized Ultra OFC Long Grain Copper conductors, run separately, in dual tightly twisted leads and also paired with a separate drain lead for deep bass reproduction.
2 layers of EMI noise rejecting shielding combined with a full metal braided shield to create an impermeable noise rejecting outer jacket.
Specification
6 conductors per channel (pure silver/ pure copper) for a total of 12 conductors (2 Channels)
Separate oversized OFC and Silver conductors provide unmatched sound quality
Continuous connection construction (C3 Tech) provides unmatched signal transfer with no solder joints for true channel separation and connection reliability
Rhodium Plated Split-tip machined metal connector allows better signal transfer
Double Twisted pair winding patterns improve clarity and broaden dynamic range
Black mesh protective jacket looks great and minimizes friction for easy install
Precision Machined "Locking" Metal Ends for the ultimate signal transfer that won't vibrate off
Triple shielding construction for increased noise rejection (dual mylar + braided shield)
Directional double twisted-pair construction provides protection against induced interference
Molded strain reliefs for extra durability
Mono cable design with undersized stopper for ease of installation
What's Included
Leave a review