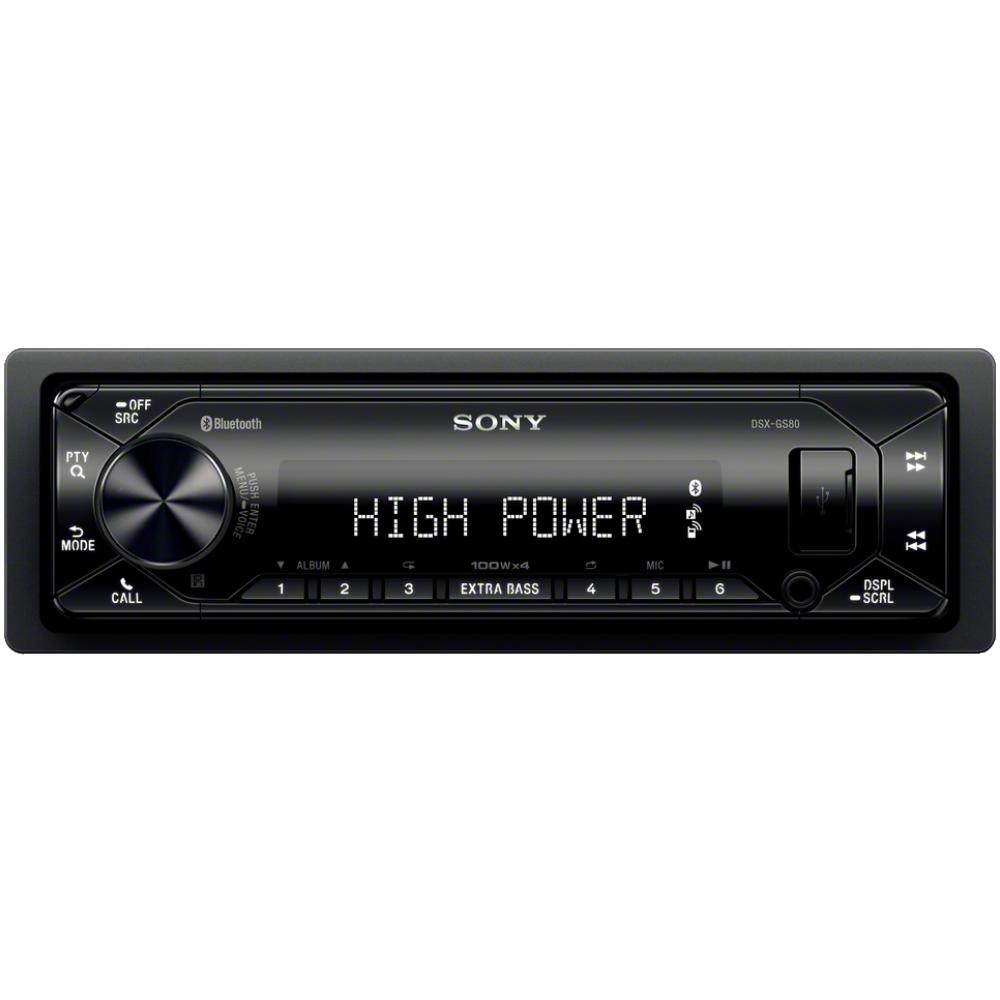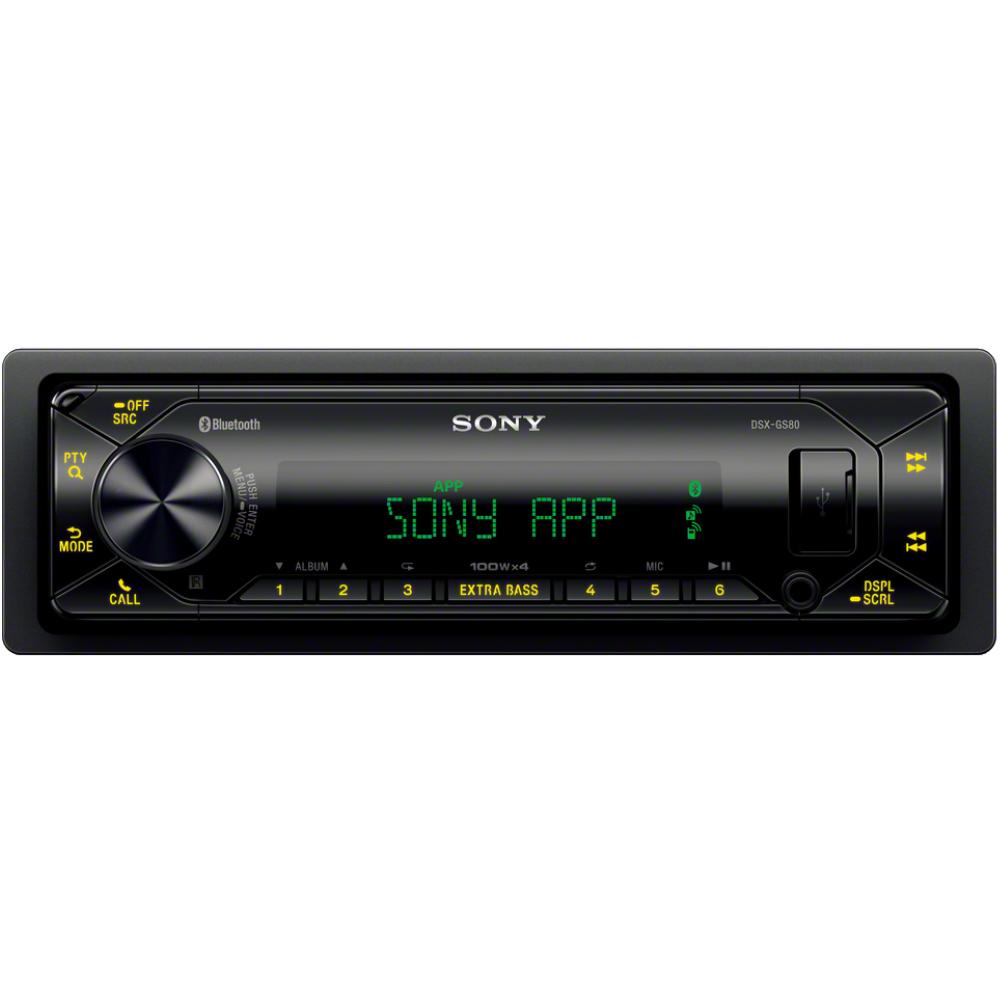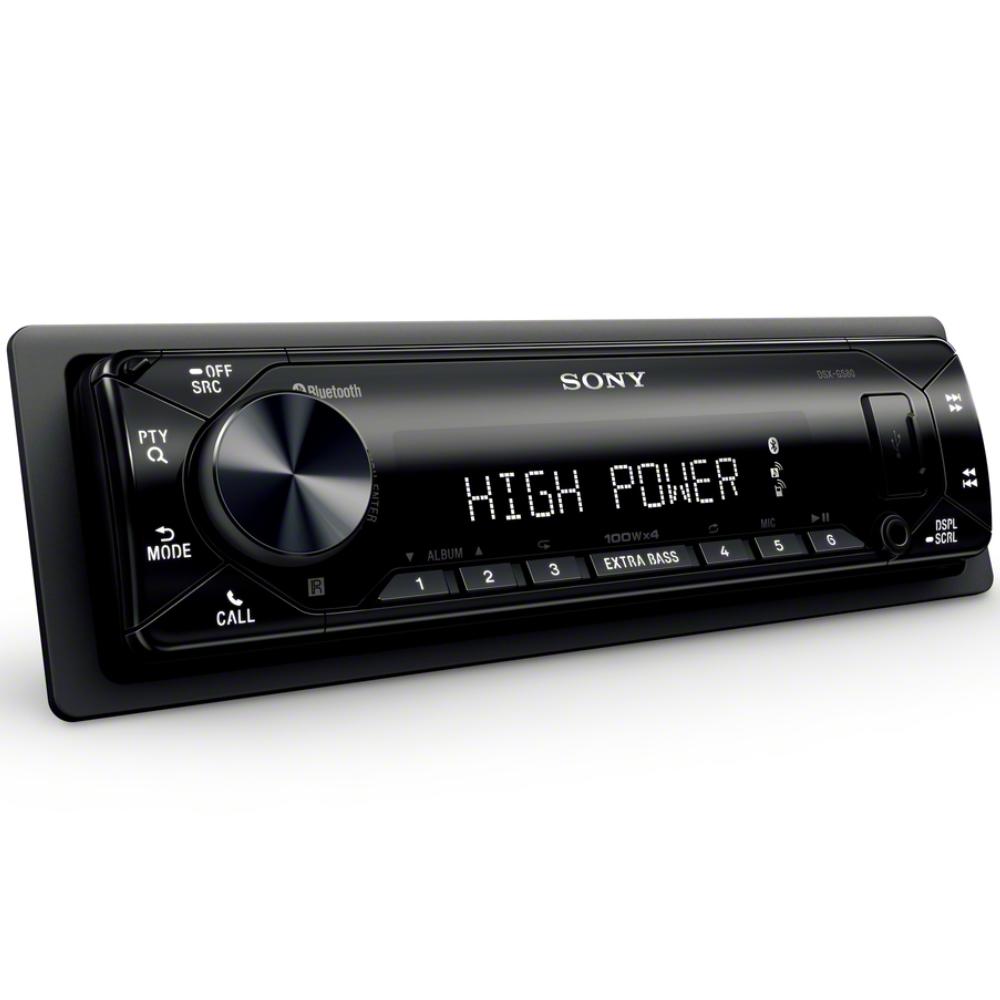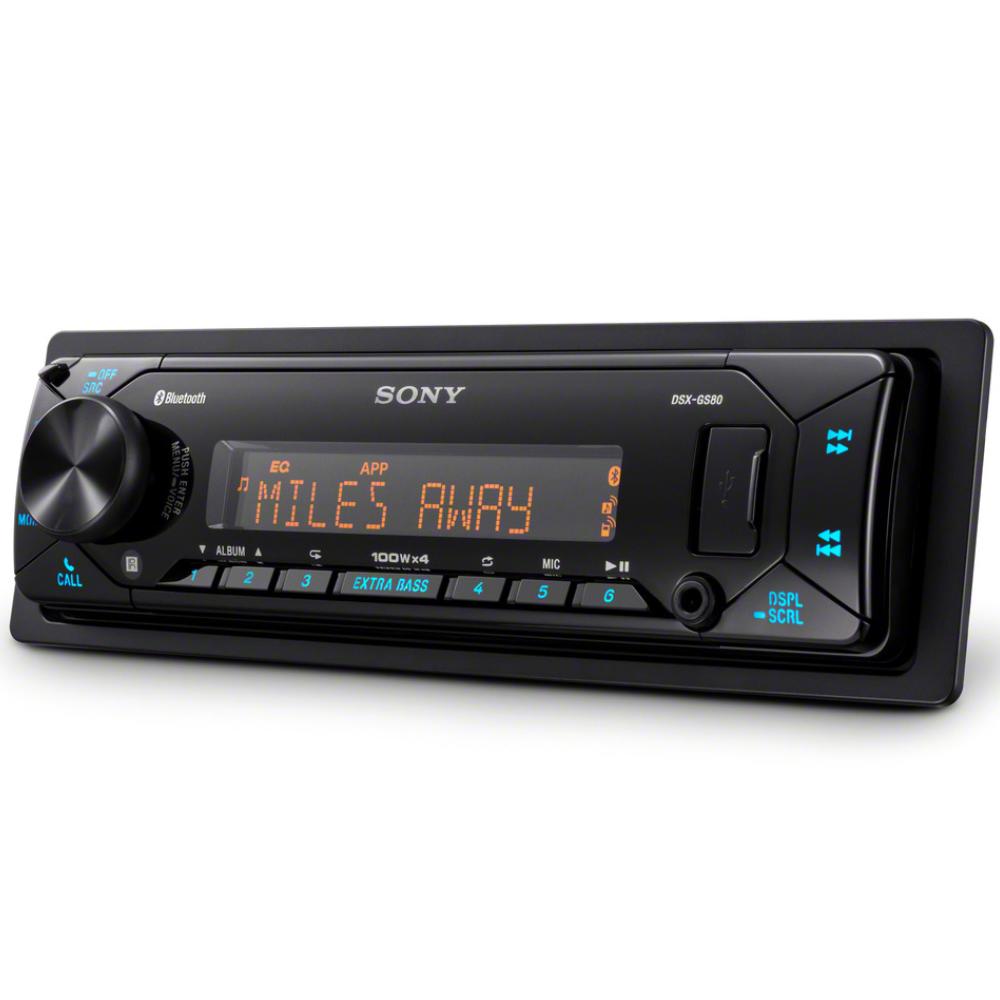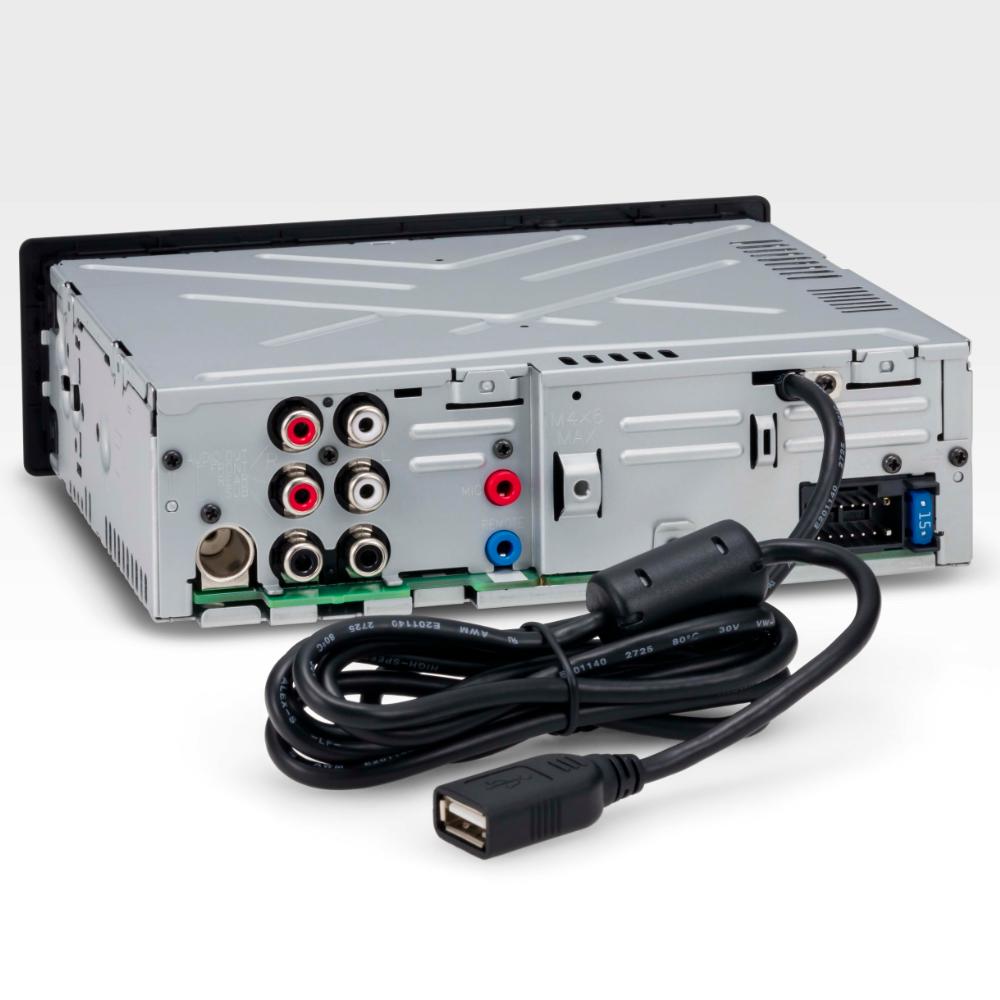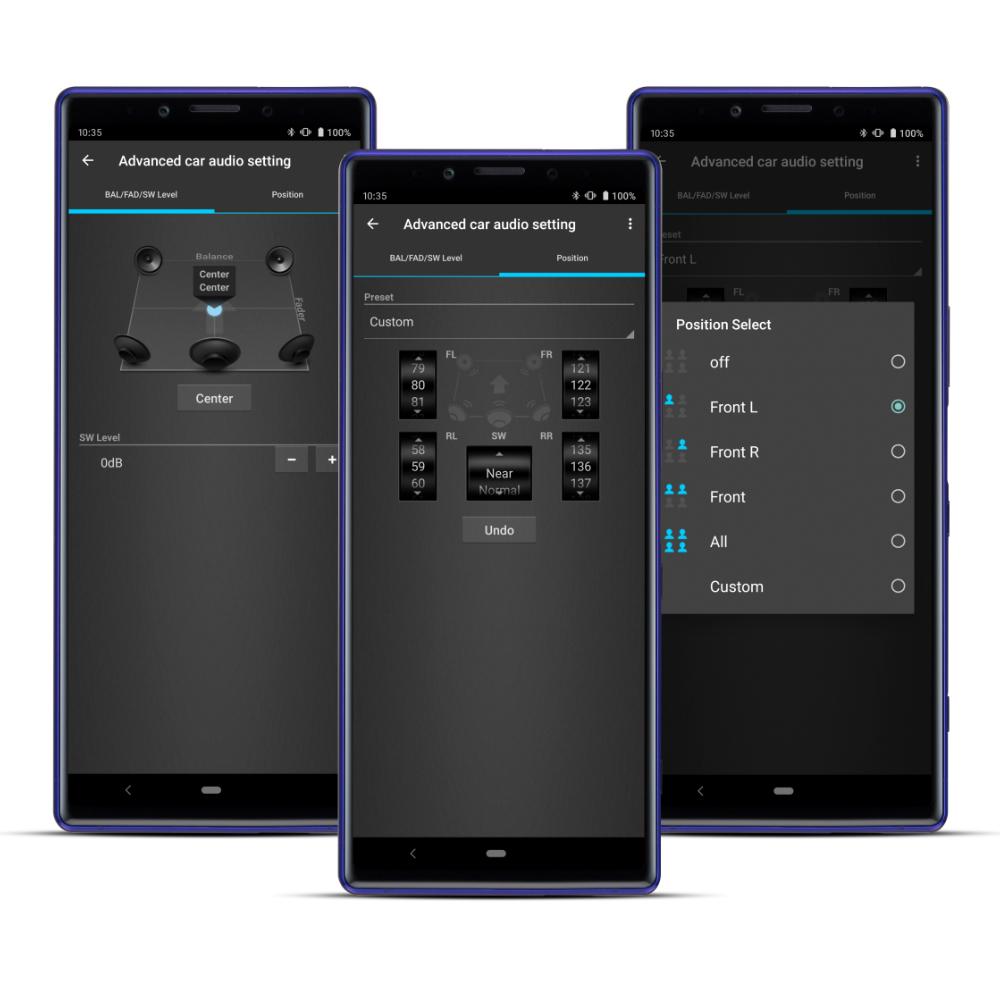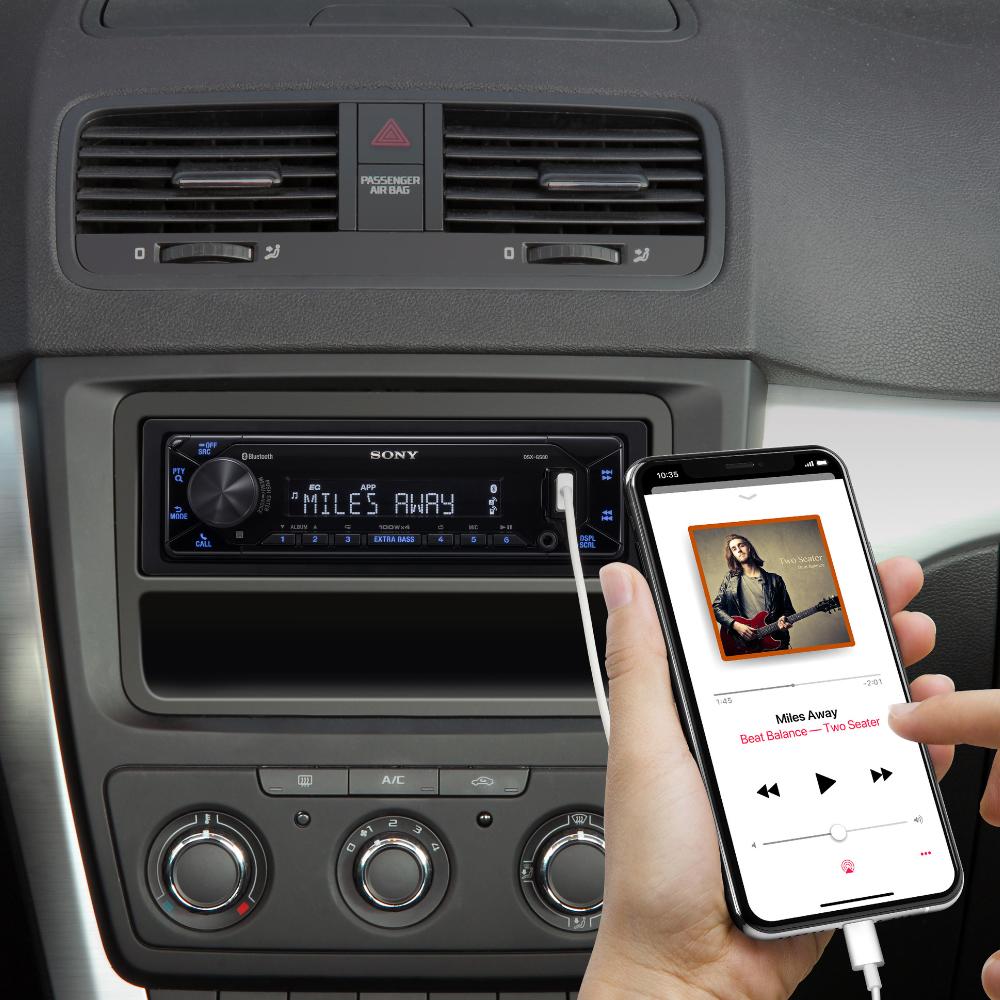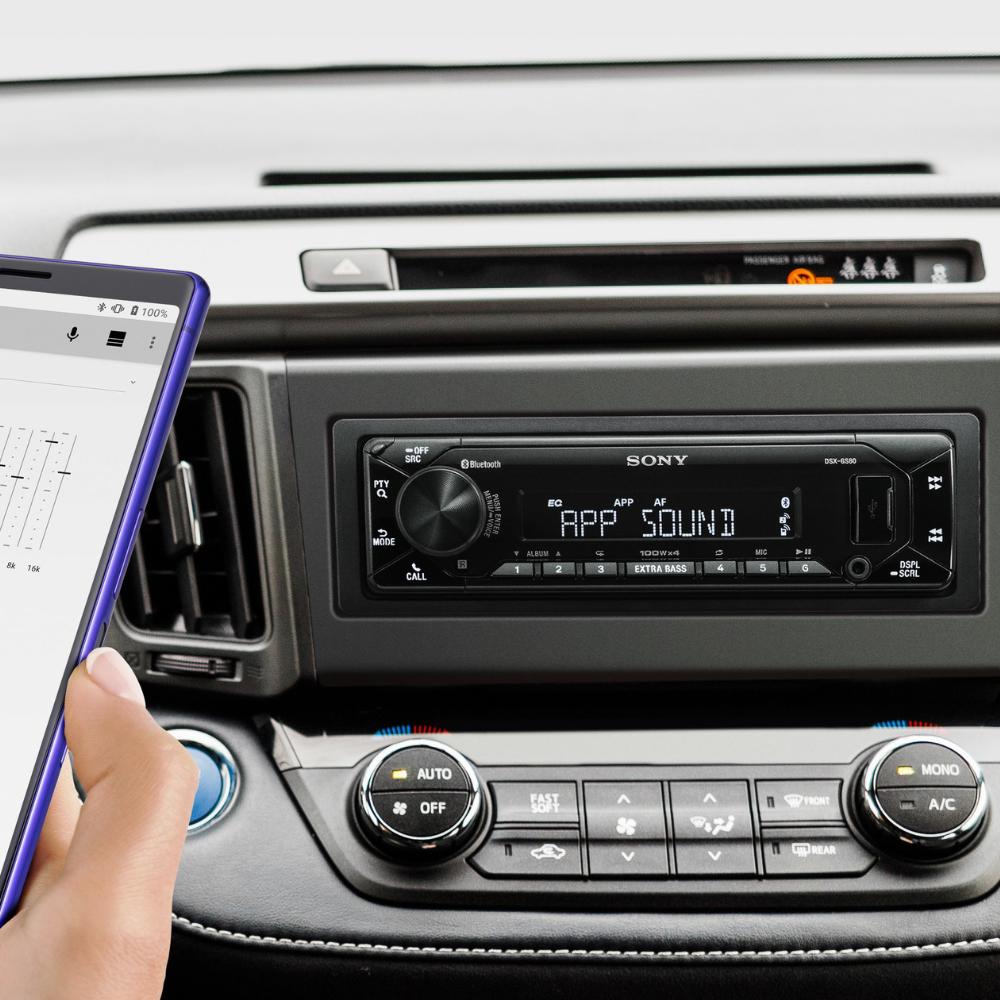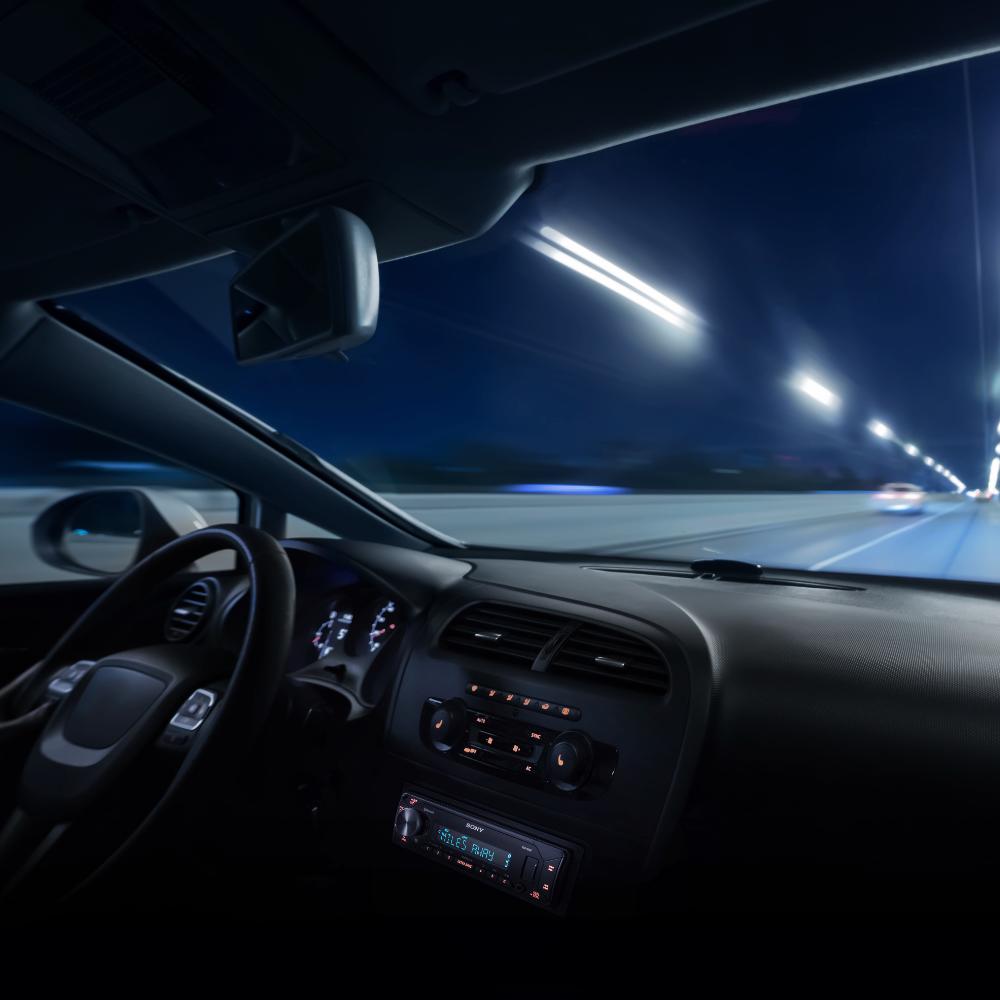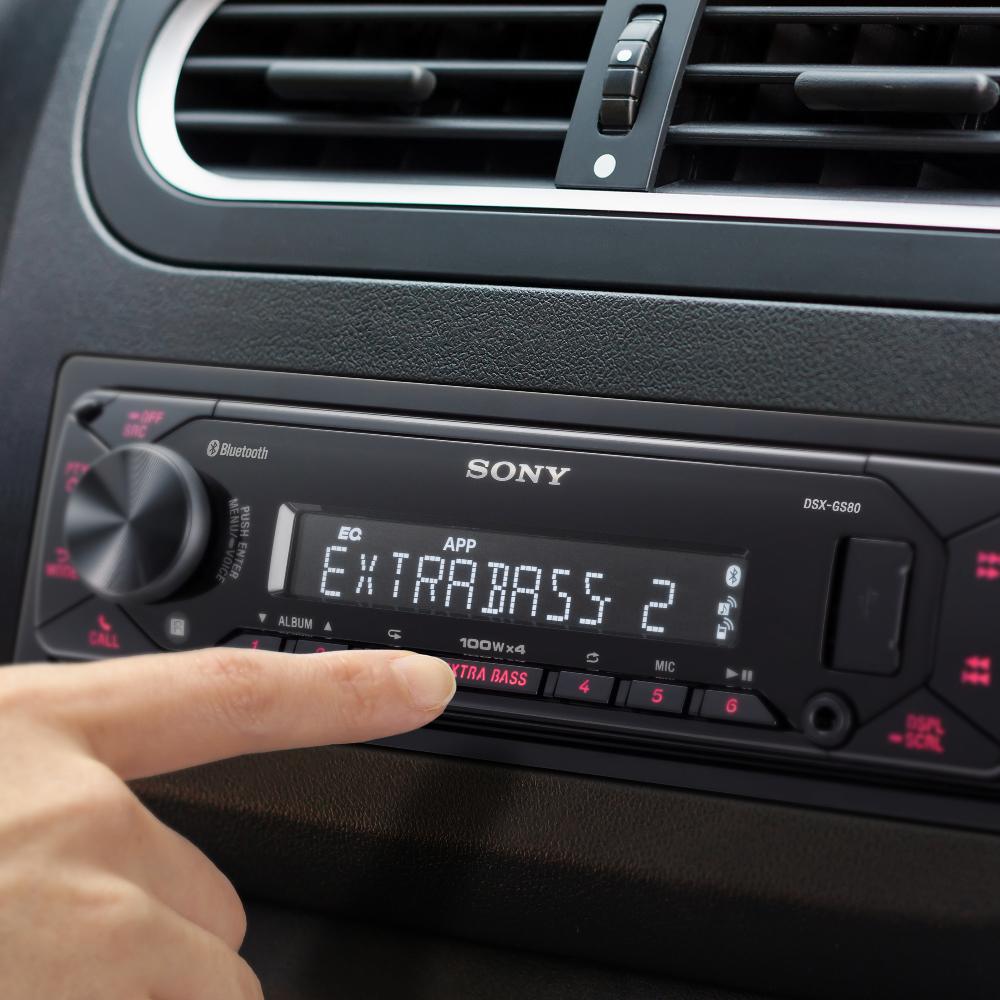 2 YEAR WARRANTY
Sony DSX-GS80 Car Stereo High Power 4x100W Bluetooth Radio USB AUX 3 Pre Outs
Sony DSX-GS80 Car Stereo High Power 4x100W Bluetooth Radio USB AUX 3 Pre Outs
High-power Bluetooth® Media Receiver
DSX-GS80
£0.00
£219.00
OUT OF STOCK
BEST SELLER
There are no reviews for this product.
Product Information
Enjoy simple control and deep, clean sound throughout the car. Music, navigation, messaging, and call features are all easy to use thanks to a sophisticated interface and voice control. EXTRA BASS™ and a powerful amp with 2-ohm speaker load option¹ delivers dynamic and powerful sound.
Dual Bluetooth® connectivity lets you connect two smartphones simultaneously
Voice control with Siri Eyes Free and Android3
4 x 100W Max. (45 W RMS) power output with 2-ohm speaker load option2
Create virtual speakers in front of you with the Dynamic Stage Organizer
Dual USB ports let you connect a smartphone and USB device simultaneously
EXTRA BASS Yes (1,2)
DSO (DYNAMIC STAGE ORGANIZER) Yes
OUTPUT POWER 4 x 100W
PRE OUT x 3
SUB OUT Yes
AUX Yes (Front)
BACKUP MEMORY Yes
USB Yes (Front + Rear)
BLUETOOTH® Yes
USB MEDIA TRANSFER PROTOCOL Yes
USB ANDROID OPEN ACCESSORY PROTOCOL  Yes (2.0)
Take control of a car-filling sound
Enjoy deep, clean sound from a powerful amp with a 2-ohm speaker load option2, giving you great sound throughout the car. Plus, connectivity features such as navigation, messaging, and phone calls are all easy to use thanks to a sophisticated interface and voice control.
High-power amp
The four-channel amp gives you built-in power previously only available from external amps.
Control with your voice
Use voice commands to get directions, play music and communicate with contacts on your smartphone.
Customise at your fingertips
Unify your car audio and smartphone, with head unit control over selected apps, and easy car audio setup and customisation right from your smartphone.
Twice as connected
Pair one Bluetooth® phone for access to navigation, music playback, and communication features. You can connect a second phone for making and receiving hands-free calls.  
Voice control for Android
Use voice control to get directions, send messages, and play tracks on your Android smartphone.
Bring Siri on the road
Hook up your iOS device to control music, navigation, messaging and more with Siri Eyes Free3.
Control by talking
Enjoy helpful smartphone features without taking your eyes off the road. Voice control lets you manage music, get real-time directions, and communicate with contacts – all via simple spoken commands.
4 x 100W of on-road power
A built-in class-D amp delivers huge power with minimal interference, for audio that's crystal clear even at its loudest. 
Optimised for excellence Circuitry and components are carefully laid out for low-noise, highly efficient electric power transmission.
Precision power block placement Placing the power block close to the input and amp minimises power loss, while electrolytic capacitors ensure precise, responsive bass.
Heat ventilation An oversized heat sink with an optimally designed fin structure ensures efficient ventilation to prevent overheating.
Hear music your way
Various customisation options let you adapt the audio experience to your liking. With the Subwoofer Direct and 2-ohm Speaker Load2 option, you can hook up a subwoofer directly to the built-in class-D amplifier together with multiple speakers for deep, car-filling sound.
Customisation at your fingertips
The Sony Music Center smartphone app unifies car audio and smartphone, enabling control over head unit sources as well as selected apps on your smartphone. Various remote settings are available including volume, balance, fader, EXTRA BASS™ and the 10-band equaliser, as well as setting illumination, seating position and subwoofer configurations. With the 'Advanced Car Audio Setting' plug-in, you can also enjoy additional controls for detailed sound customisation.
USB input lets you play music from iPhone or iPod
You can easily play music from your iOS devices. Just plug in with a USB cable and control basic playback functions while seeing track information on the display.
Specification
BLUETOOTH® Yes
USB Yes (Front + Rear)
AUX Yes (Front)
EQ EQ10
HIGH PASS FILTER Yes (OFF / 50 / 60 / 80 / 100 / 120) kHz
HIGH VOLTAGE PRE OUT 5V
LOW PASS FILTER Yes (50 / 60 / 80 / 100 / 120) kHz
SUBWOOFER DIRECT CONNECTION Yes
DIGITAL SOUND ENHANCEMENT ENGINE (DSEE) Yes
CLEARAUDIO+ Yes
EXTRA BASS Yes (1,2)
DSO (DYNAMIC STAGE ORGANIZER) Yes
OUTPUT POWER 4 x 100W
PRE OUT x 3
SUB OUT Yes
TIME ALIGNMENT PRESET Yes
BACKUP MEMORY Yes
Size & Weight DIMENSIONS (W X H X D) 178x50x177mm
USB Mass Storage Device Control Features
JUMP MODE Yes
COMPATIBLE FILE FORMATS (CODEC) MP3, WMA, AAC, FLAC, WAV
LIST BROWSE Yes
PAUSE Yes
REPEAT ALL / TRACK / ALBUM
RESUME Yes
SHUFFLE OFF / ALBUM / DEVICE
What's Included
Sony DSX-GS80
External Microphone
ISO connector
Trim Ring (Collar): Black
Warranty Card
Instruction Manual
Leave a review