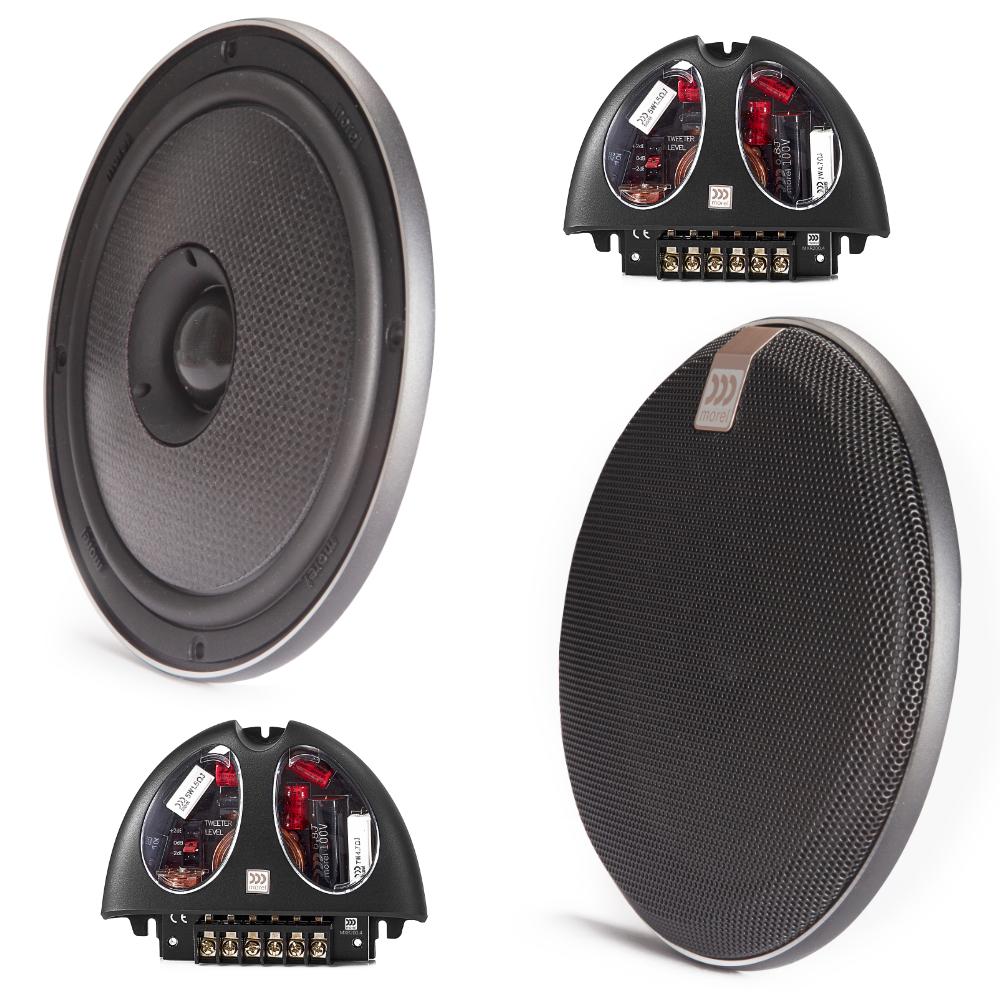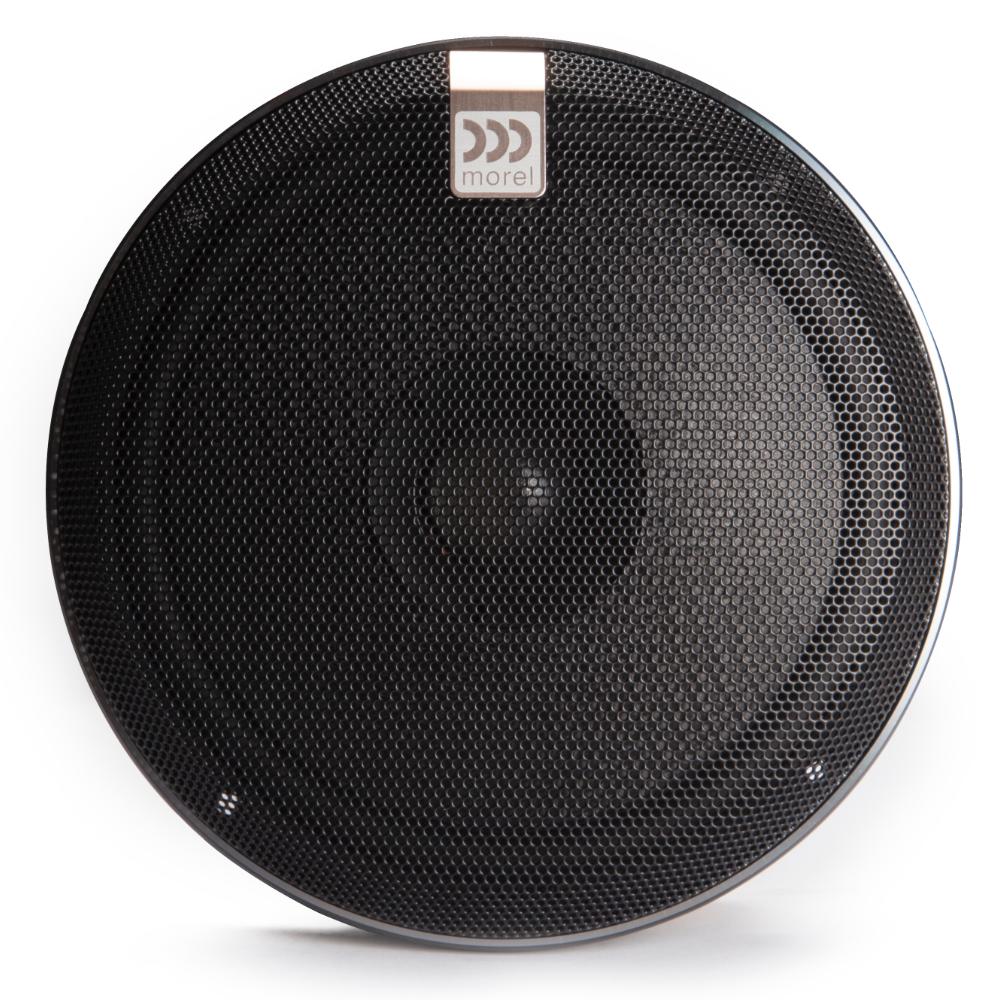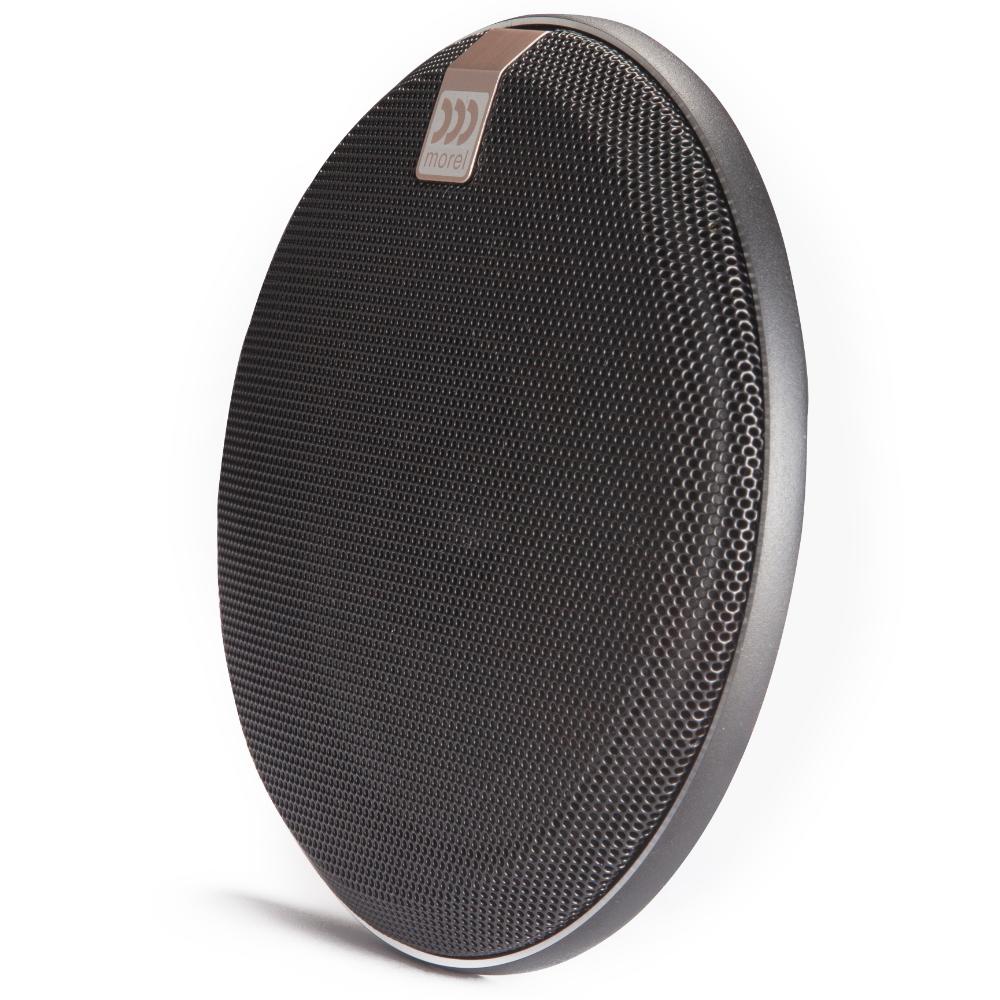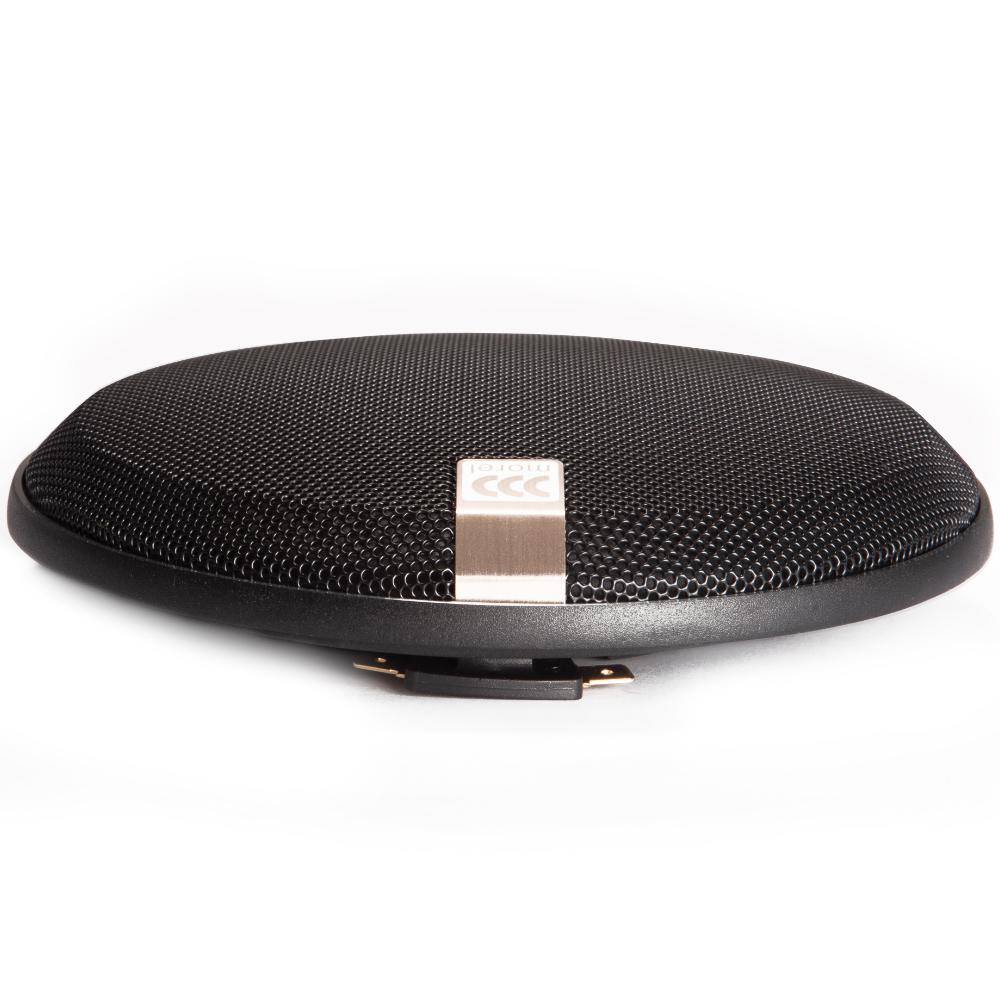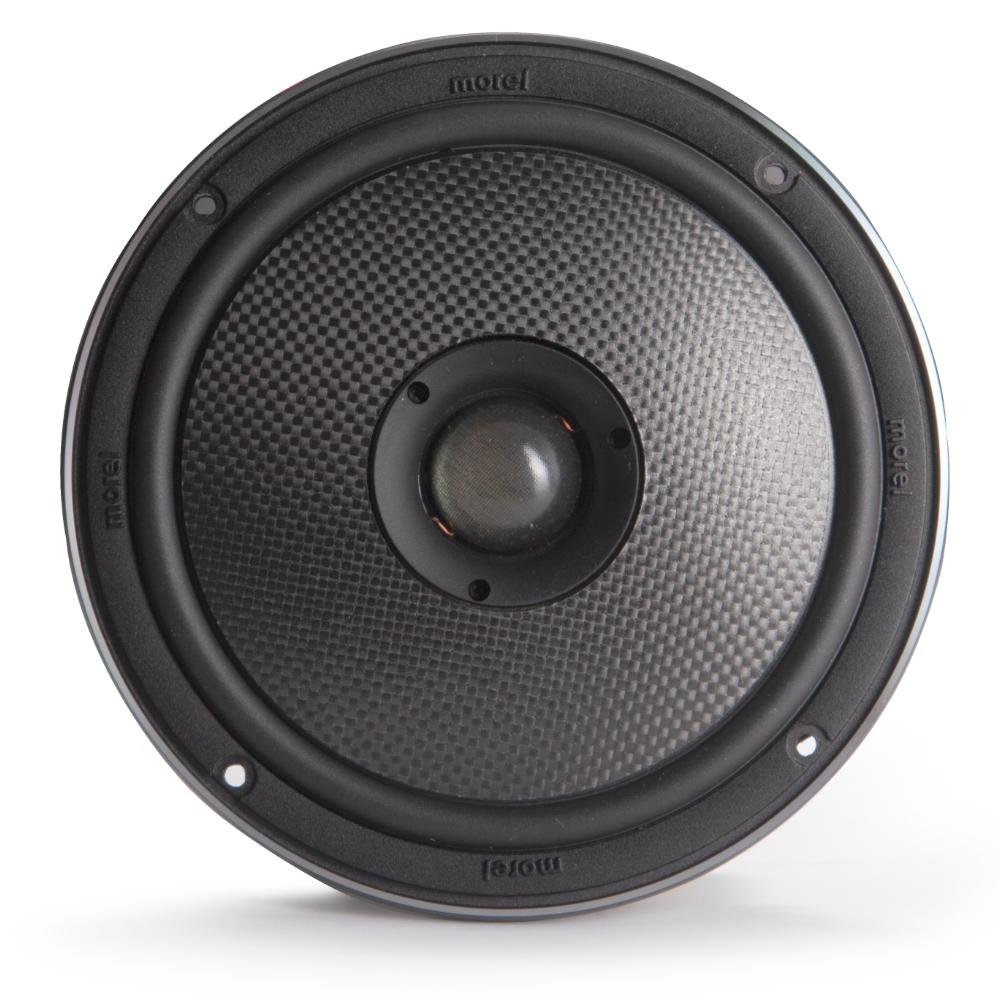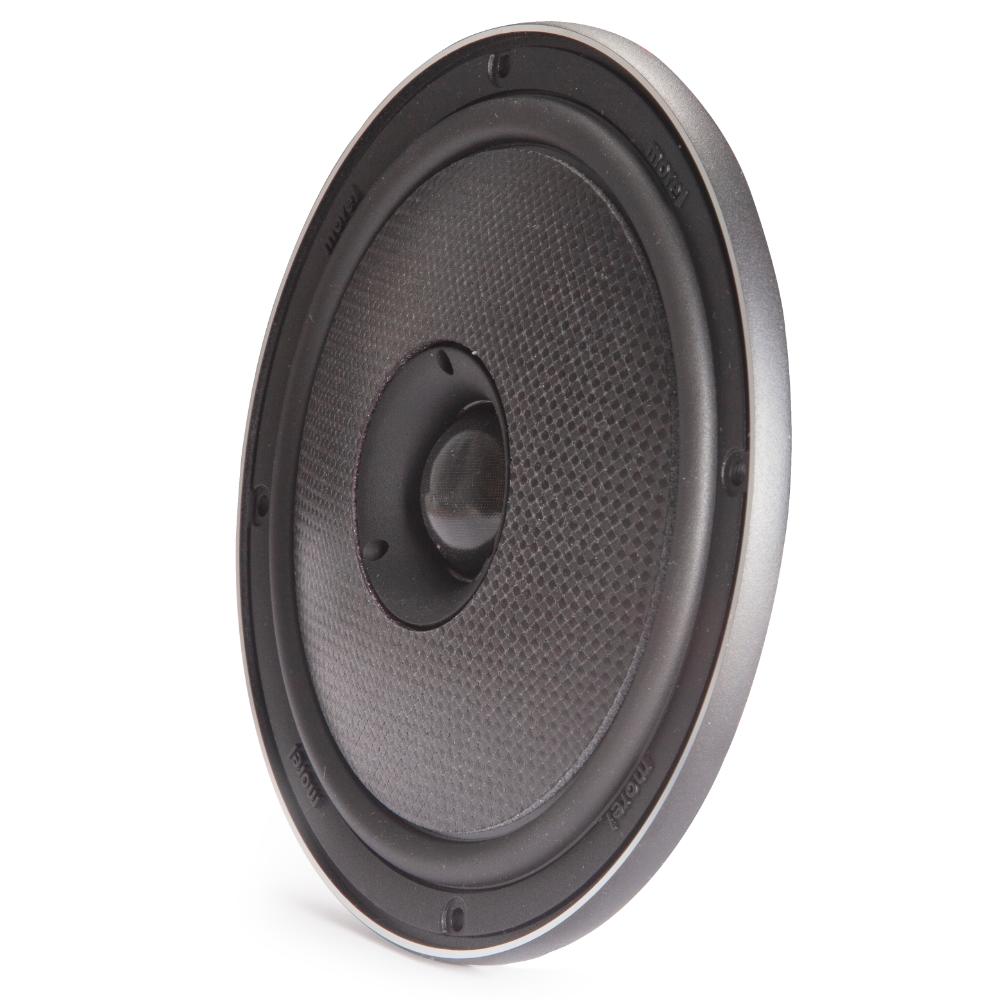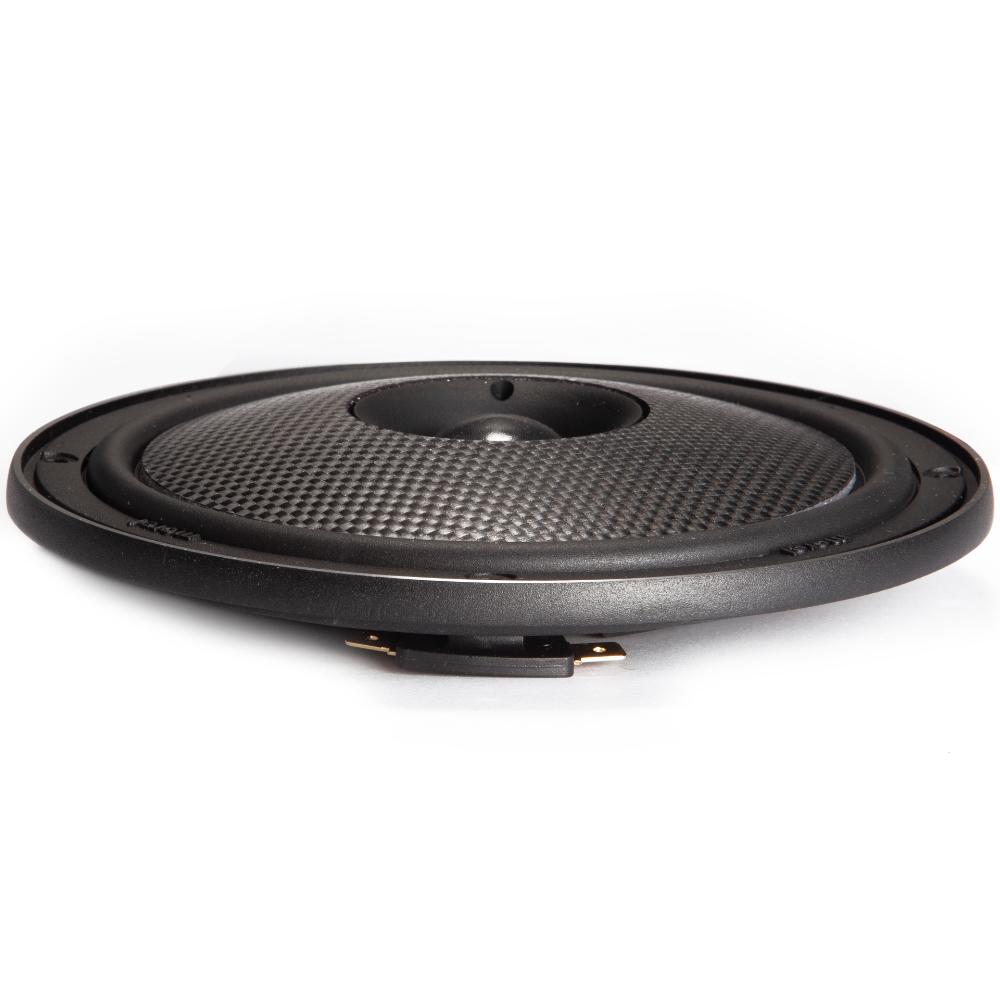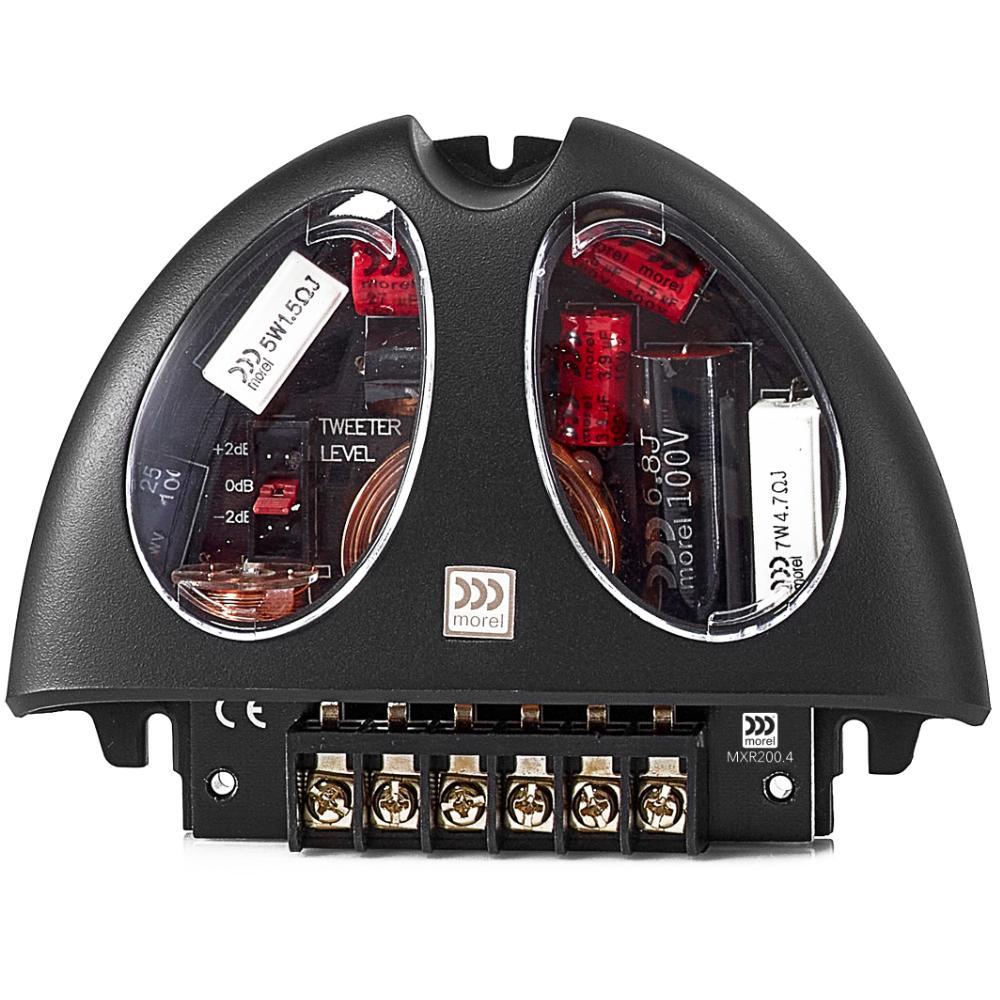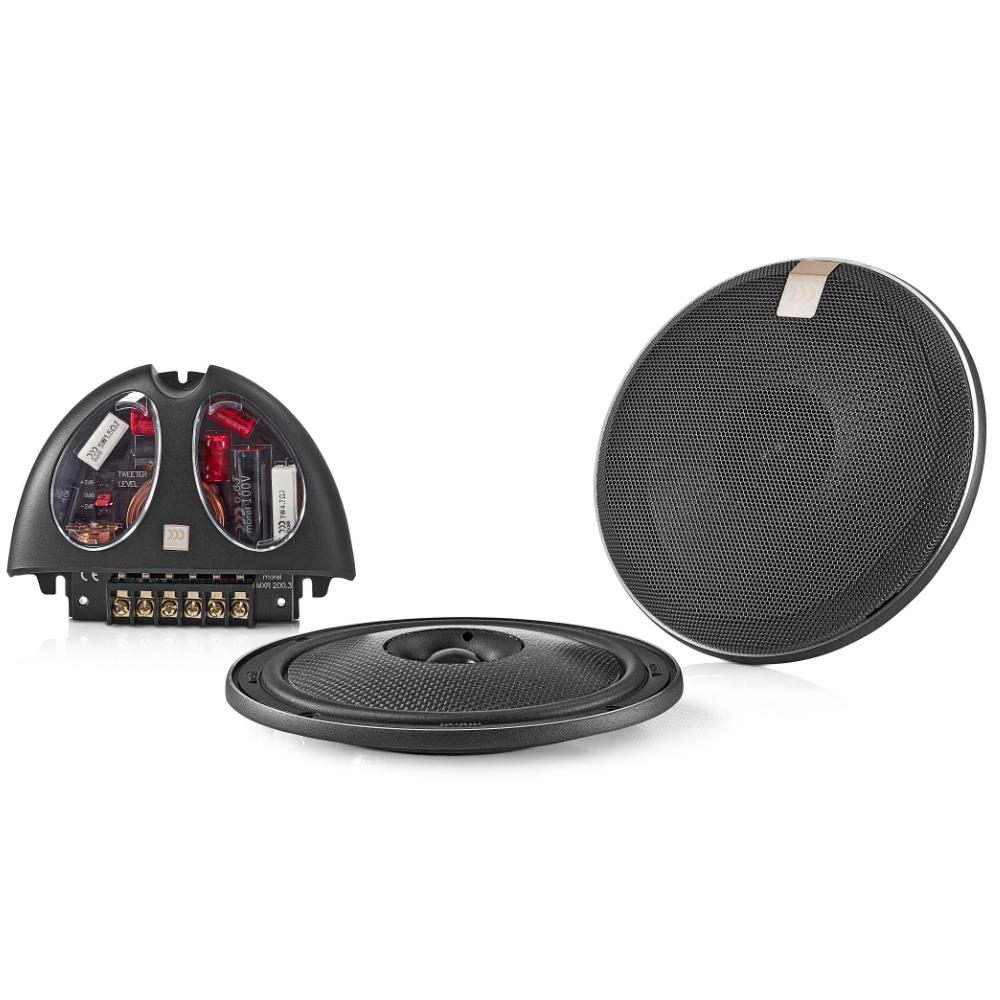 2 YEAR WARRANTY
Morel Virtus Nano Carbon Integra 62 6.5" 2 Way Shallow Mount Speakers 100w RMS
Morel Virtus Nano Carbon Integra 62 6.5" 2 Way Shallow Mount Speakers 100w RMS
Morel Virtus Nano Carbon Integra 62
Virtus Nano Carbon Integra Series 6-1/2" 2-way car speakers
CENVIRTUSNANOCARBONINTEGRA62
There are no reviews for this product.
Product Information
Morel's cutting-edge design gives the Virtus Nano Carbon and Virtus Nano Integra Carbon systems an ultra-slim profile to fit where other speakers cannot. The 6.5-inch woofers measure only 0.7 inches (17mm) deep, making them the shallowest speakers in-car audio. It's an engineering feat that uses an innovative suspension design, a highly powerful Neo magnet system, a 2.1" Hexatech aluminum voice coil and Grand Dome carbon fiber sandwich cone.  
 While the Virtus Nano Carbon may be shallow, it doesn't trade off performance. The dynamic range and rich bass will get you engaged in your music while the detailed and natural sound will make you "see" the music.
CARBON FIBER CONE
Derived from the drivers of our award-winning fat lady speaker system, this cone design is comprised of two exterior carbon fiber skins sandwiching a layer of Rohacell, a high strength, featherweight foam. The combination forms a cone that is light, strong and properly damped for naturally uncolored audio reproduction.
GRAND DOME GEOMETRY
Grand Dome Geometry membrane technology is a stiff, convex cone design that provides excellent off-axis performance enabling multiple speaker mount locations in the car. The well-damped, stiff cone design allows the speaker to produce excellent mid-bass frequencies.
HANDCRAFTED ACUFLEX SOFT DOME
A specially engineered damping compound applied to the soft domes of specific Morel tweeters and midranges. The combination of these materials creates a diaphragm that exhibits controlled canceling break up (accurate–flexing), meaning each break-up mode is counteracted by another in the opposite direction. This cancellation of break-up modes leaves nothing but the pure, natural sound Morel tweeters and midrange are famous for.
NEODYMIUM MAGNET
The most powerful magnet available, neodymium enables Morel to create physically compact speakers, such as tweeters and midrange, that fit in very limited spaces without limiting the quality of sound.
INTEGRA
Derived from the word "integrate", Integra is a speaker consisting of both a woofer and tweeter that share a common chassis. Unlike a coaxial, its recessed tweeter is concentrically aligned with the woofer cone. This minimizes phase error and allows the sound field to be constant in all directions, creating a near-perfect time alignment.
ZERO POINT INTEGRA
A single magnet dual-motor drive technology combines a phase-aligned tweeter in the center of the woofer to offer a natural sound reproduction and better tonal balance throughout the audible frequency range. *patent pending
Specification
Speaker Size    6 1/2
Design    2-way
Tweeter Design    Dome
Impedance (Ohms)    4
Tweeter Composition    Silk
Woofer Composition    Carbon/Foam Core
Woofer Surround    Rubber
Sensitivity (1W at 1 meter)    N/A
Sensitivity at 2.83 volts    87
Frequency Response    50 - 25k Hz
Minimum RMS Wattage    ---
Maximum RMS Wattage    100
Peak Power Handling (Watts)    300
Top-mount Depth (Inches)    0 11/16
Bottom-mount Depth (Inches)    0 15/16
Cutout Diameter or Length (inches)    5 3/8
Mounting Height (Inches)    0.658
What's Included
Two 2-way speakers
2 MXR 250.4i Crossovers
2 Grilles (installed)
Six 3/4" Screws
Eight 1-1/4" Screws
8 Speed clips
Four 0.25" Crimp-on female quick slides
Four 0.110" Crimp-on female quick slides
Grille putty
Installation guide
Warranty card
Genuine product verification instructions
Leave a review