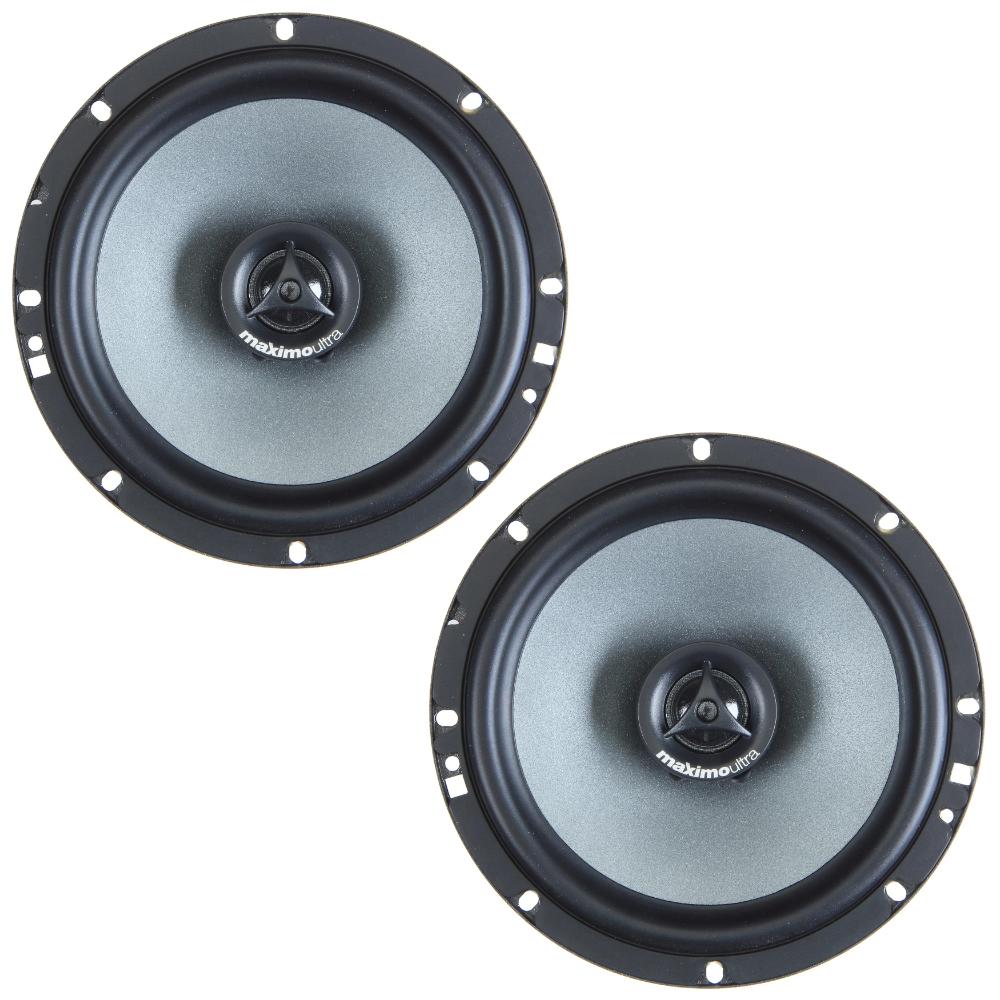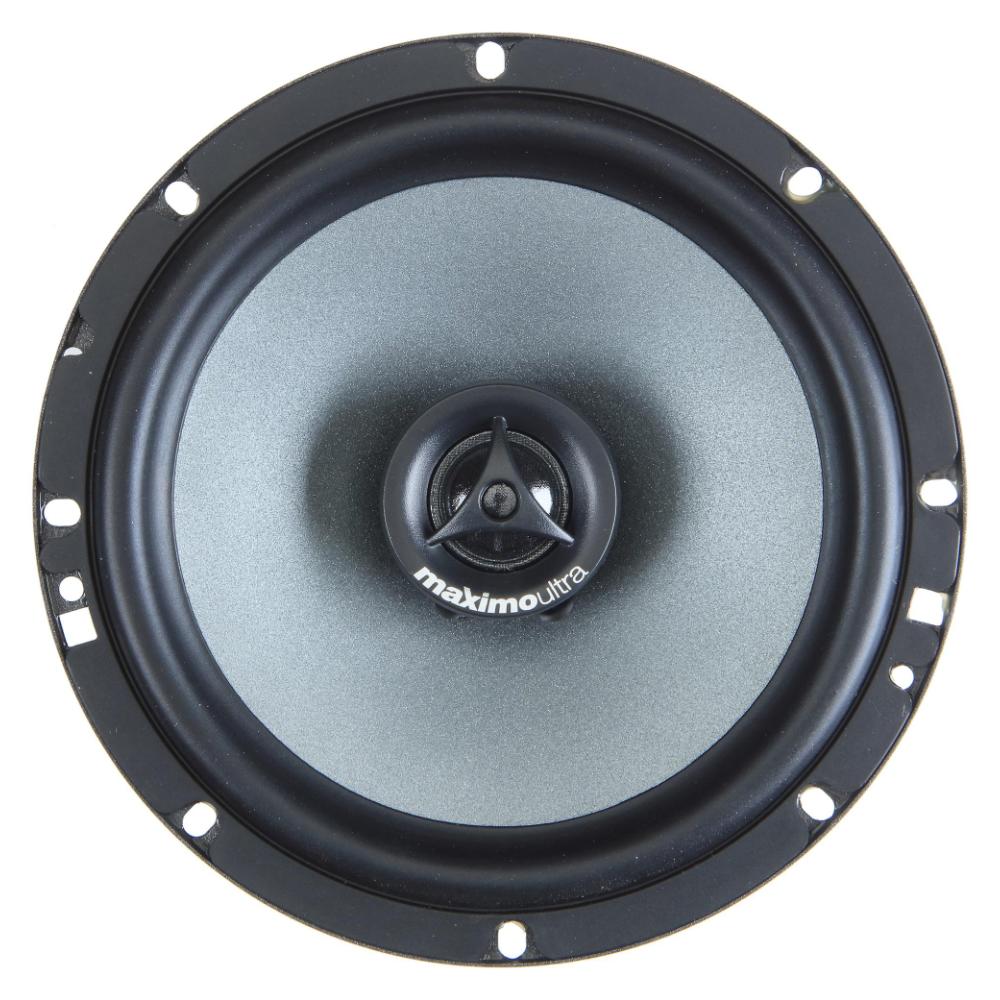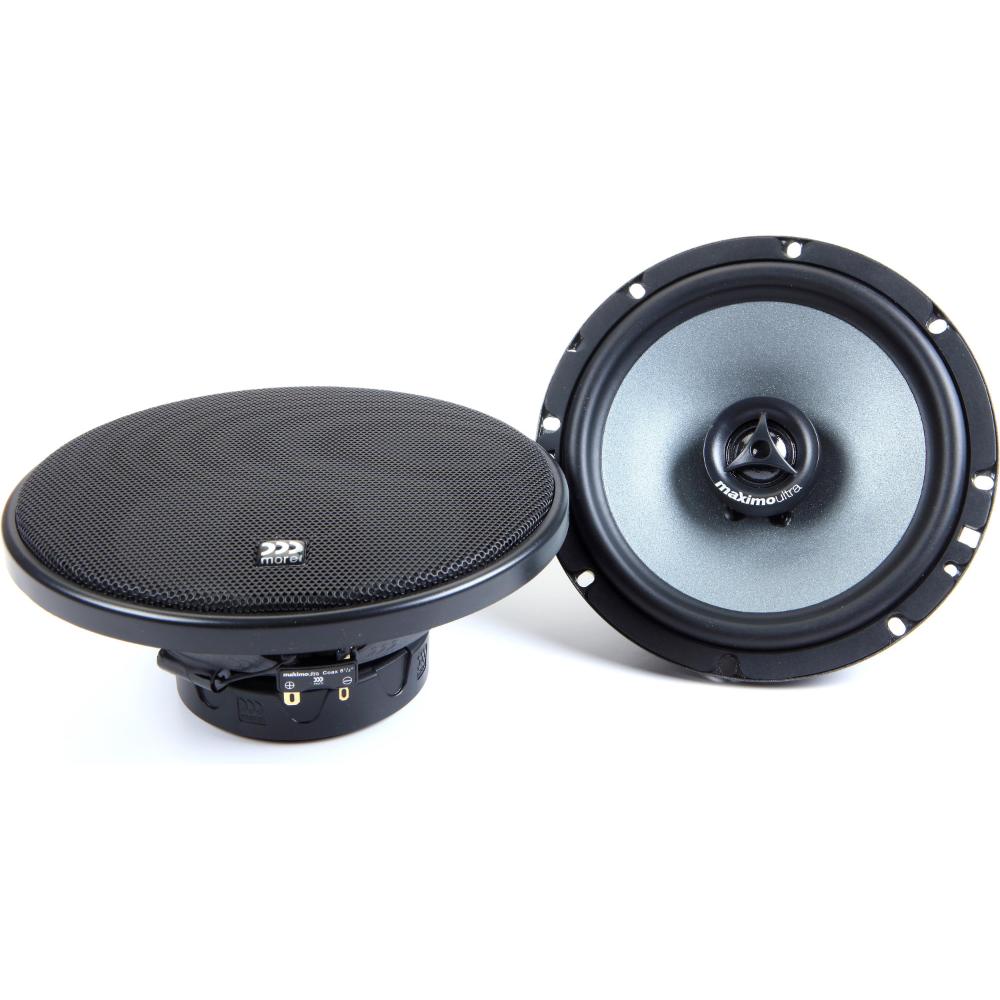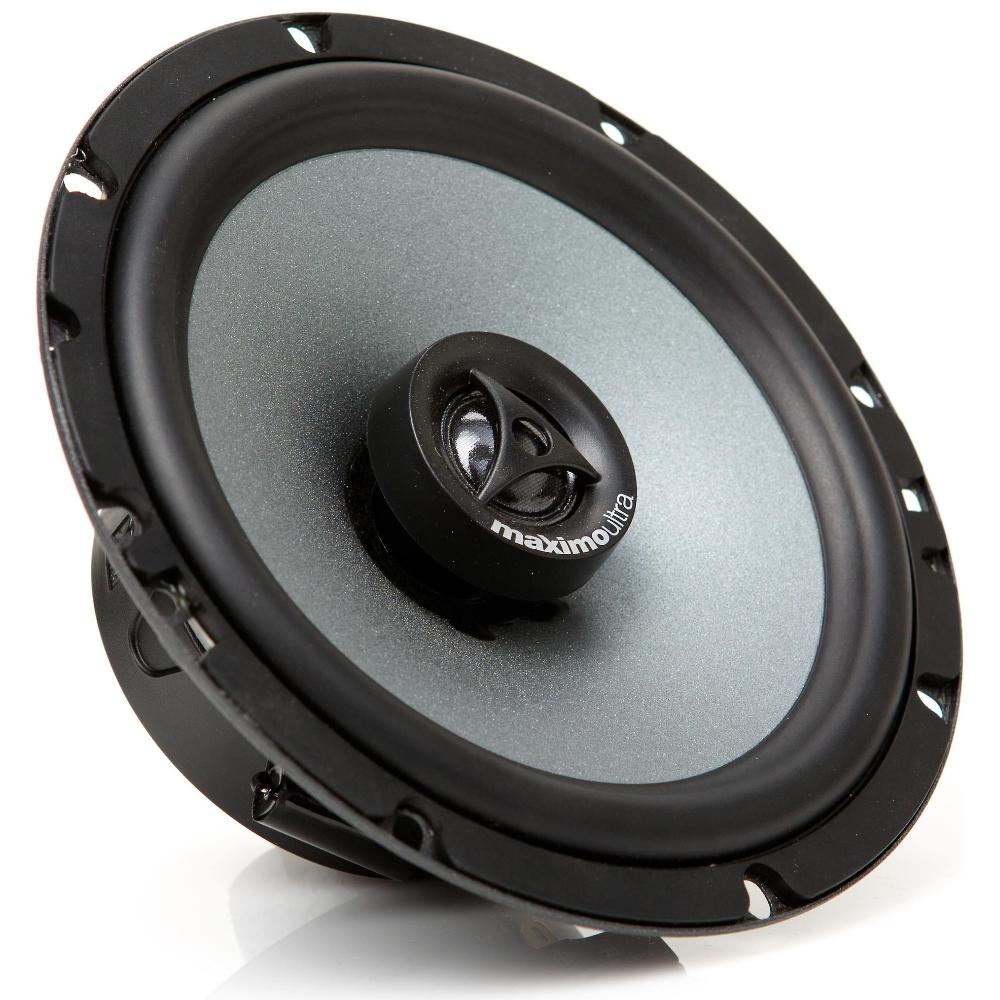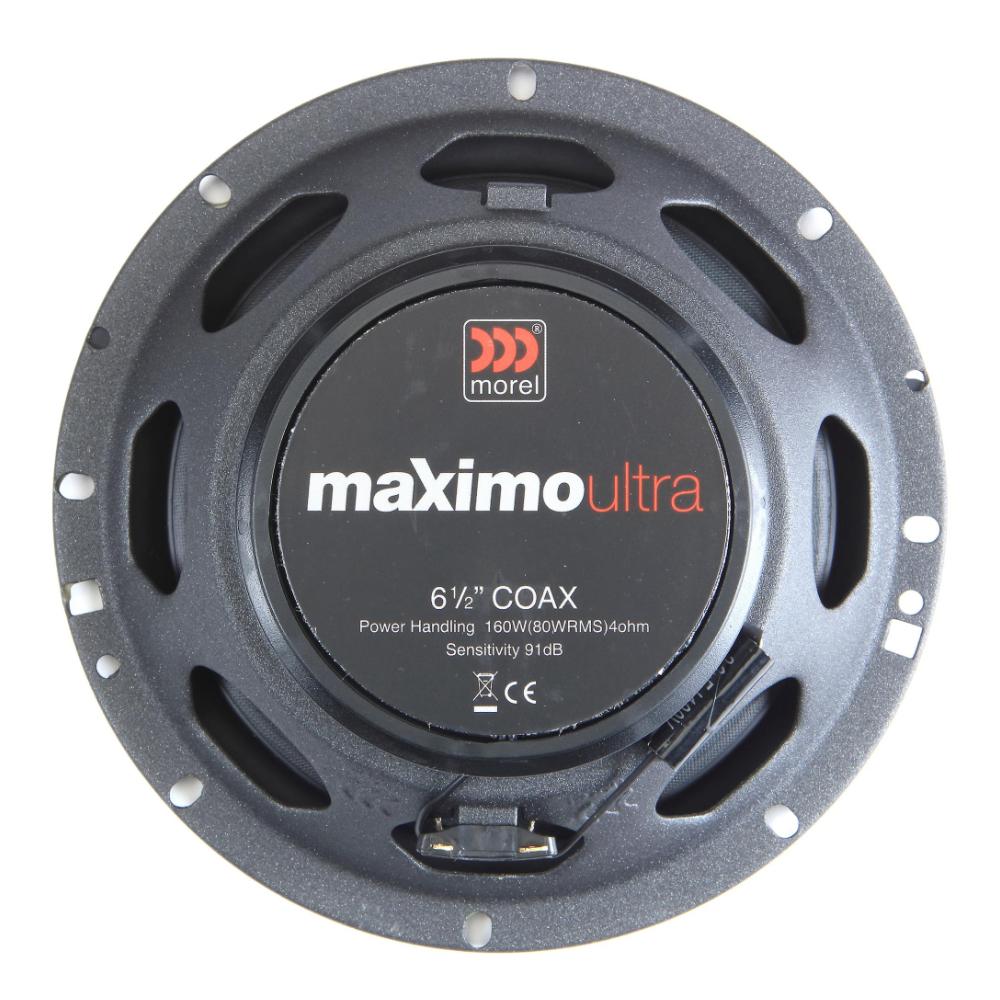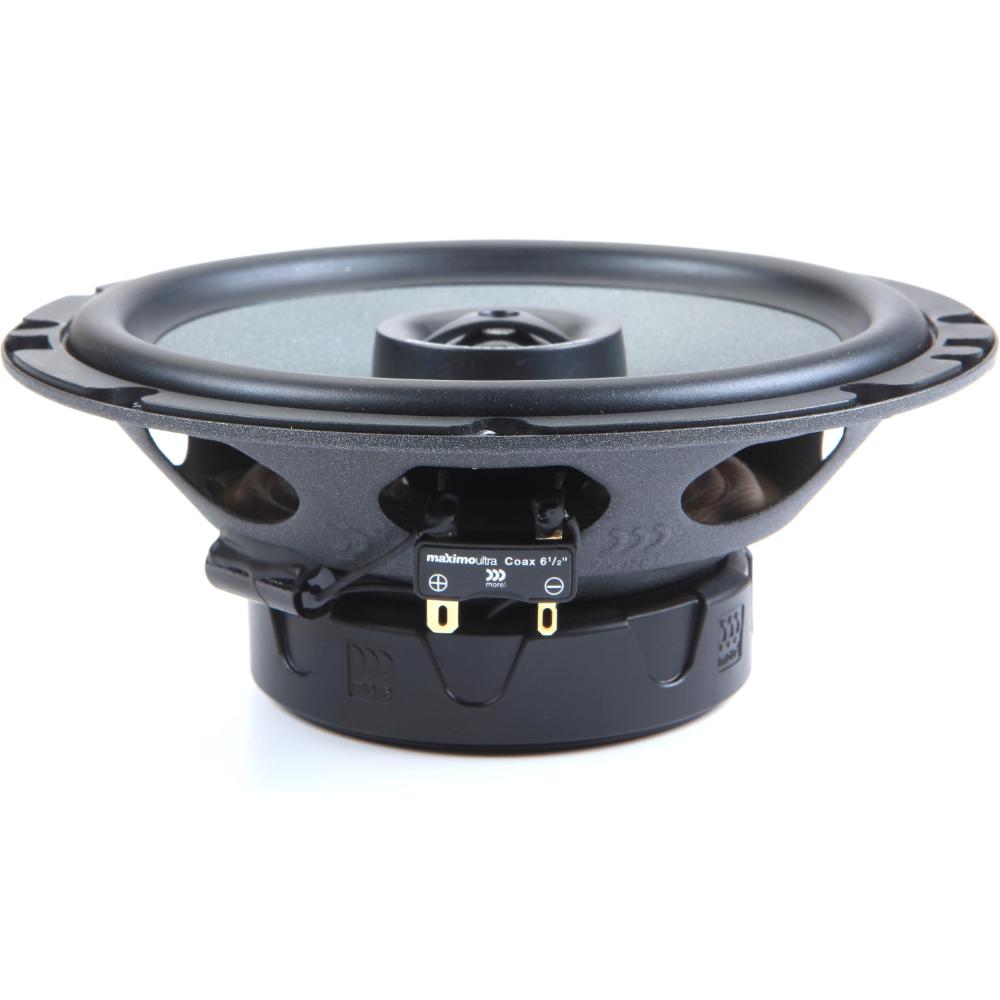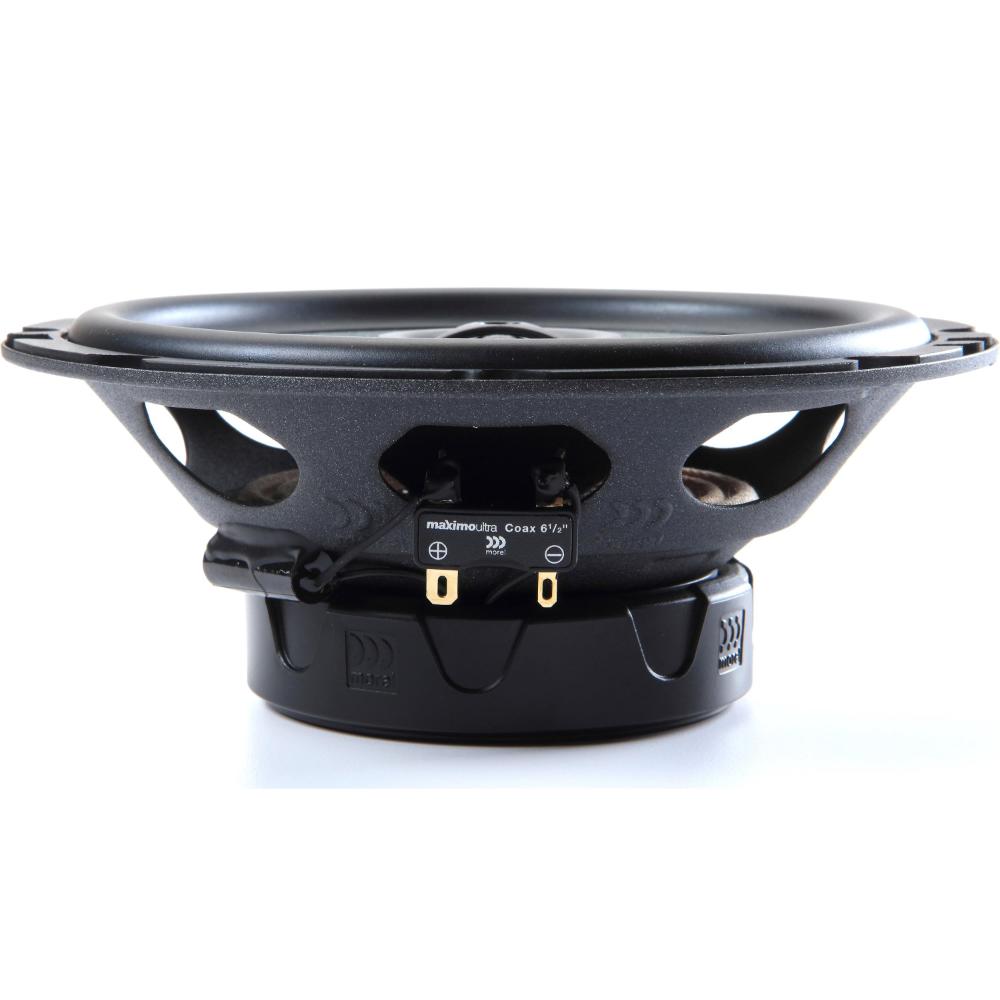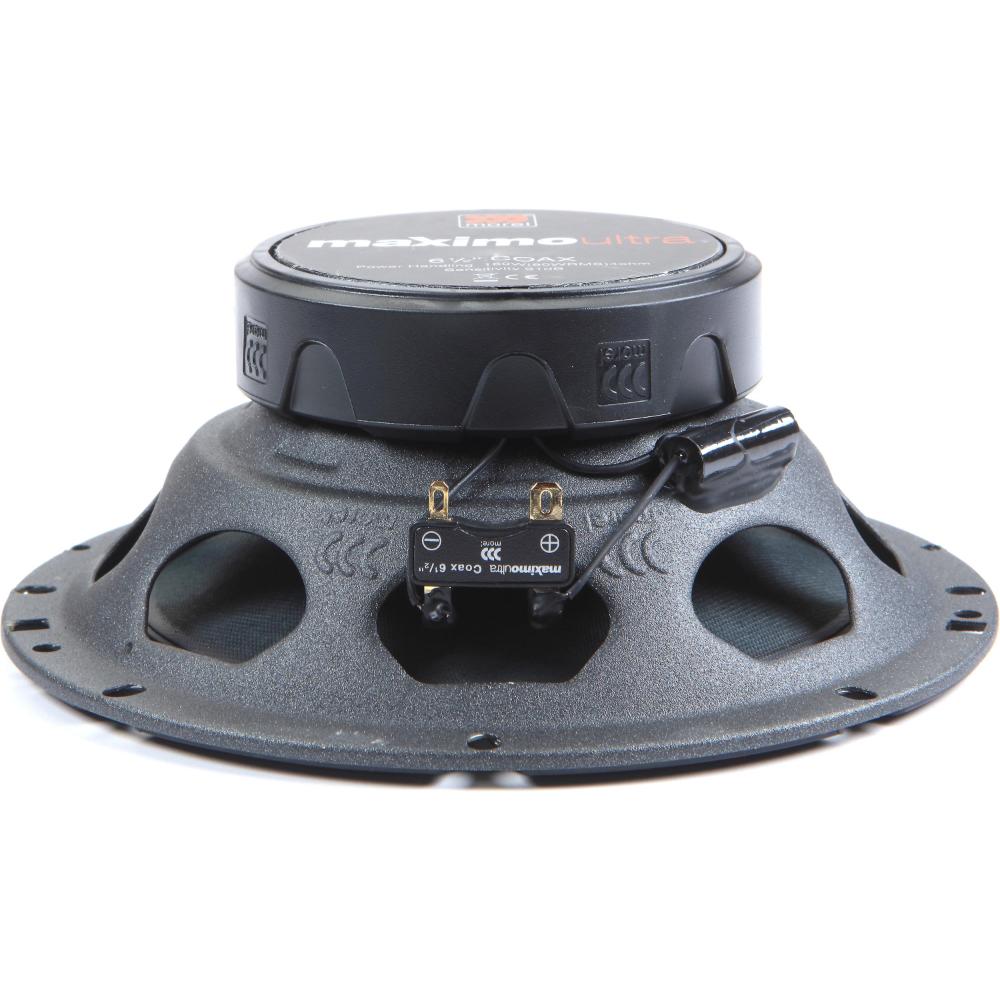 2 YEAR WARRANTY
Morel Maximo Ultra 602 6.5 Inch 2 Way Coaxial Car Van Door Speakers 80w RMS
Morel Maximo Ultra 602 6.5 Inch 2 Way Coaxial Car Van Door Speakers 80w RMS
MAXIMO ULTRA 602
The Maximo Ultra marks a significant leap forward in entry-level speaker performance.
Morel invested the same passion, engineering and philosophy that earned its car audio speakers countless awards in the development of the new 
There are no reviews for this product.
Product Information
The Maximo Ultra Coax series is engineered to offer you easy installation in factory locations and integrate with factory head units.
Featuring a specially treated paper cone and computer-modeled suspension for a highly linear movement during low midrange frequency reproduction, therefore reducing distortion and increasing bass dynamics. The tweeter provides a new standard of power handling and low distortion for this price level, delivering an enjoyable musical sound.
Maximo Ultra Coax promises the best performance in its class. Available sizes 4″, 5″, 6″ and 6×9″
MXR CROSSOVER
Morel Crossover Resolution (MXR) system combines high-quality components and varying features that improve the sound presentation and overall sound quality of Morel's systems. The MXR crossover system is designed to ensure that drivers integrate seamlessly with minimum loss of signal quality to preserve the natural and tonal balance of our speakers.
NEODYMIUM MAGNET
The most powerful magnet available, neodymium enables Morel to create physically compact speakers, such as tweeters and midrange, that fit in very limited spaces without limiting the quality of sound.
PAPER CONE
In use since the first loudspeakers, the paper continues to be an exceptional material of choice. Morel's latest paper composite cones are ultra-lightweight, making them an exceptional pairing for drivers using smaller motors and voice coils.
Specification
Speaker Size    6 1/2
Design    2-way
Tweeter Design    Dome
Impedance (Ohms)    4
Tweeter Composition    Textile
Woofer Composition    Treated Paper Composite
Woofer Surround    Butyl Rubber
Parts Warranty    1 Year
Labor Warranty    1 Year
Specifications
Sensitivity (1W at 1 meter)    N/A
Sensitivity at 2.83 volts    91
Frequency Response    55 - 20k Hz
Minimum RMS Wattage    ---
Maximum RMS Wattage    80
Peak Power Handling (Watts)    160
Top-mount Depth (Inches)    2 3/8
Bottom-mount Depth (Inches)    2 1/2
Cutout Diameter or Length (inches)    5 11/16
Mounting Height (Inches)    0.31
What's Included
2 Speakers
2 Grilles
2 Grille frames
Grille putty
Eight 1" Screws
8 Speed clips
Crimp-on female quick slides
Quick slide insulating covers
Installation instructions
Morel window sticker
Leave a review