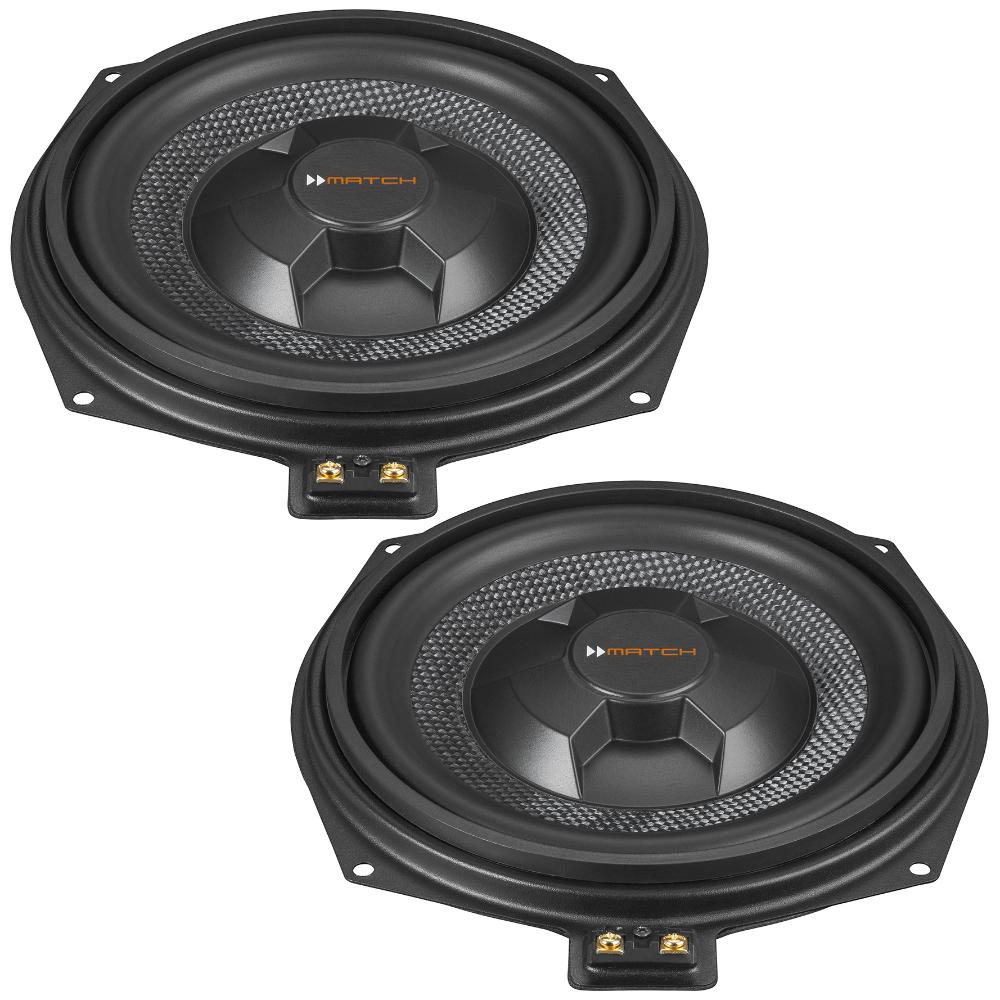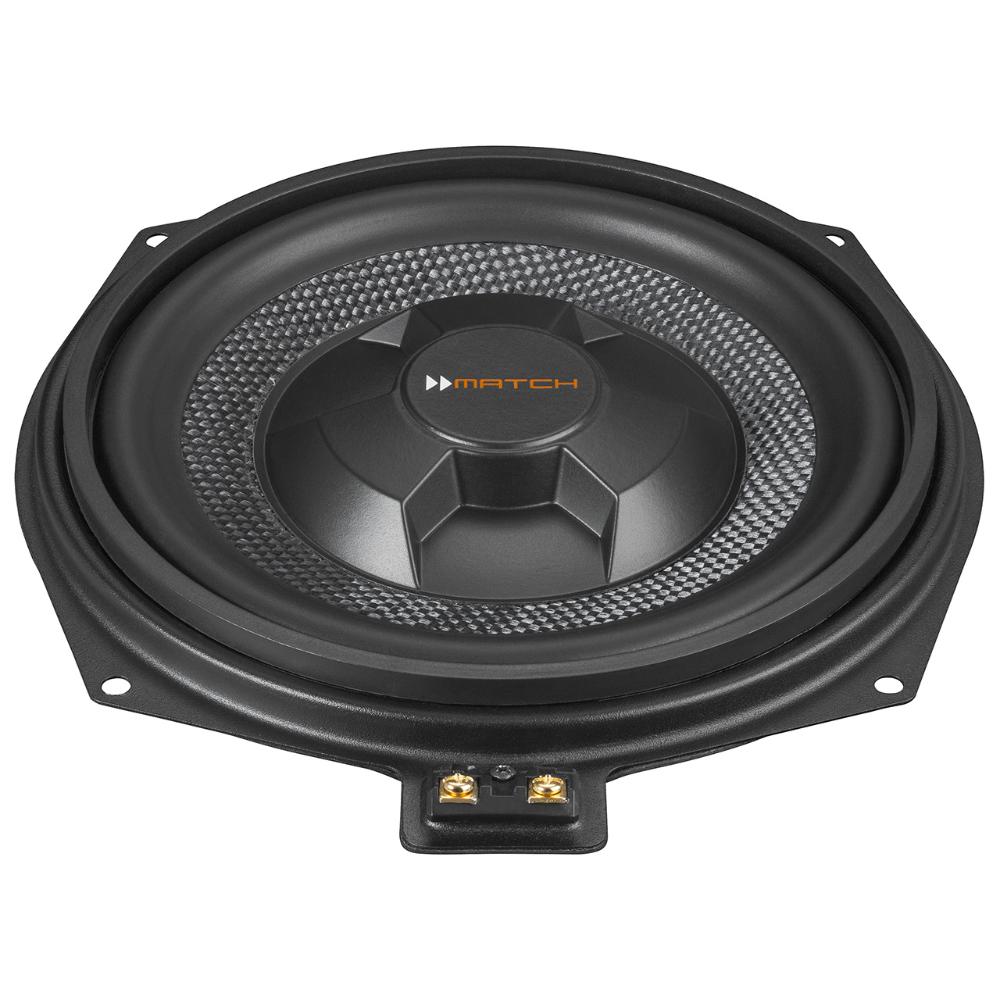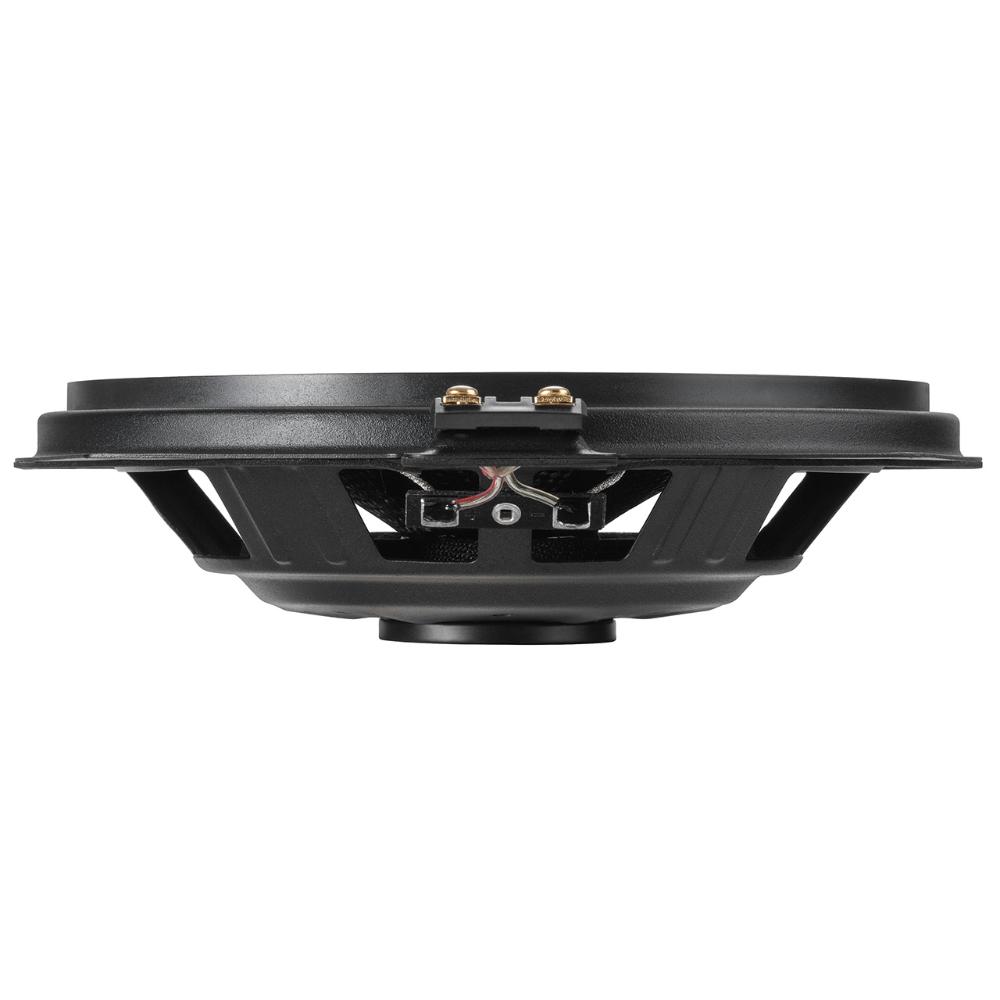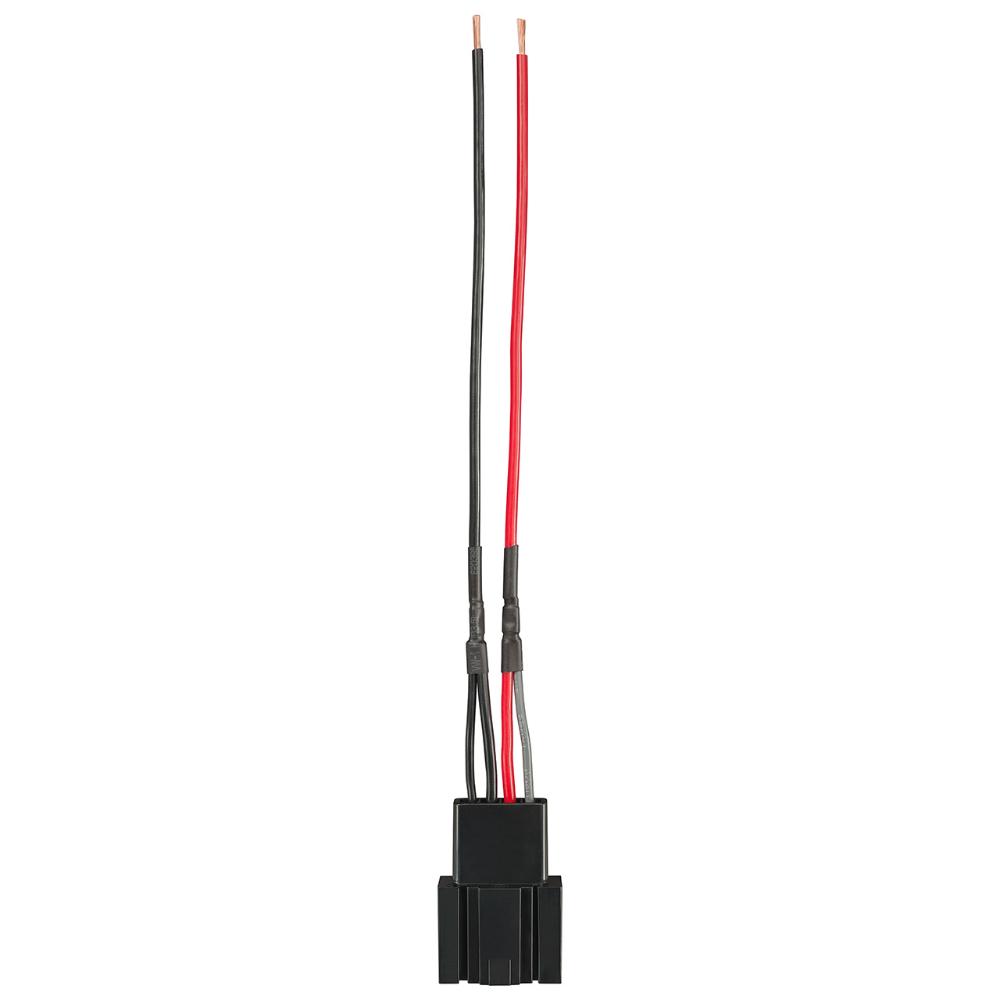 2 YEAR WARRANTY
Match UP W8BMW-S BMW 1, 2, 3, 4, 5 X Series 8 Inch Underseat Subwoofers 200w RMS
Match UP W8BMW-S BMW 1, 2, 3, 4, 5 X Series 8 Inch Underseat Subwoofers 200w RMS
MATCH UP W8BMW-S
Approved compatibility with BMW Models
Premium cars deserve premium sound – the basic speaker setup in BMW vehicles does not meet the expectations of ambitious music lovers in many cases
There are no reviews for this product.
Product Information
MATCH UP W8BMW-S
Maximum POWER for BMW sound concepts
The ultra-flat UP W8BMW-S subwoofers are playing extremely dynamically and punchy. Especially the exceptionally rigid fiberglass cone generates maximum sound pressure without distortions.
The BMW-specific baskets and connectors allow fast and easy installation into the original mounting positions of all BMW model ranges with under-seat subwoofers.
Nevertheless these subwoofers are also perfectly qualified for universal applications. Thanks to the very low mounting depth, extremely compact sealed enclosures are no problem at all whereas the oversized 1.7" / 42.5 mm voice coil assures high power handling. With their 1 x 2 Ohms single voice coil the UP W8BMW-S are the perfect replacement for the original subwoofers of the BMW HiFi sound system. Additionally they are the perfect playmate for our MATCH Upgrade amplifier MATCH UP 7BMW and MATCH UP 7DSP.
No matter if these subwoofers are used for a bass upgrade in your BMW or as supplier of low-frequencies in universal concepts, they will definitely add loads of powerful bass for musical enjoyment.
Features
2 x 8" BMW upgrade subwoofer
Fits perfectly into the original mounting positions under the front seats of all BMW model ranges with under-seat subwoofers
Extremely stiff fiberglass cone for maximum sound pressure
1 x 2 Ohms impedance per woofer
Oversized 42.5 mm / 1.7" voice coil for high power handling
BMW connection cables for original BMW cable harness are included in delivery
Perfectly combinable with the MATCH UPGRADE amplifiers MATCH UP 7BMW and UP 7DSP
Also ideal for universal use in ultra-flat subwoofer constructions
Specification
Power RMS / max.    P    200 / 400 Watts
Impedance     Z    1 x 2 Ω
DC resistance     Re    2.0 Ω
Resonance frequency     Fs    49 Hz
Mechanical Q factor     Qms    3.80
Electrical Q factor     Qes    0.61
Total Q factor    Qts    0.53
Compliance    Cms    210 µm/N
Equivalent air volume    Vas    13.9 L
Force factor     B*I    7.1 Tm
Efficiency 1 W / 1 m    SPL    90 dB
Cone area     Sd    214 cm²
Moving mass     Mms    47.4 g
Cone material         Extremely stiff fiberglass cone
Mechanical resistance     Rms    3.97 kg/s
Voice coil diameter    ø    42.5 mm
Voice coil winding height         12.5 mm
Max. linear excursion     Xmax    +/- 4.0 mm
Outer diameter    ø    239 mm / 9.41"
Installation diameter    ø    175 mm / 6.89"
Installation depth         40 mm / 1.57"
Compatible
Suitable for all BMW model ranges with under-seat subwoofers and universal use
Perfectly combinable with the MATCH UPGRADE amplifiers MATCH UP 7BMW and UP 7DSP
What's Included
2 x Subwoofer MATCH UP W8BMW-S
2 x BMW connection cable
1 x Mounting material
1 x Instruction manual
Leave a review