JL Audio MX500/1 Class D 1 Channel Monoblock Subwoofer Amp Amplifier 500w RMS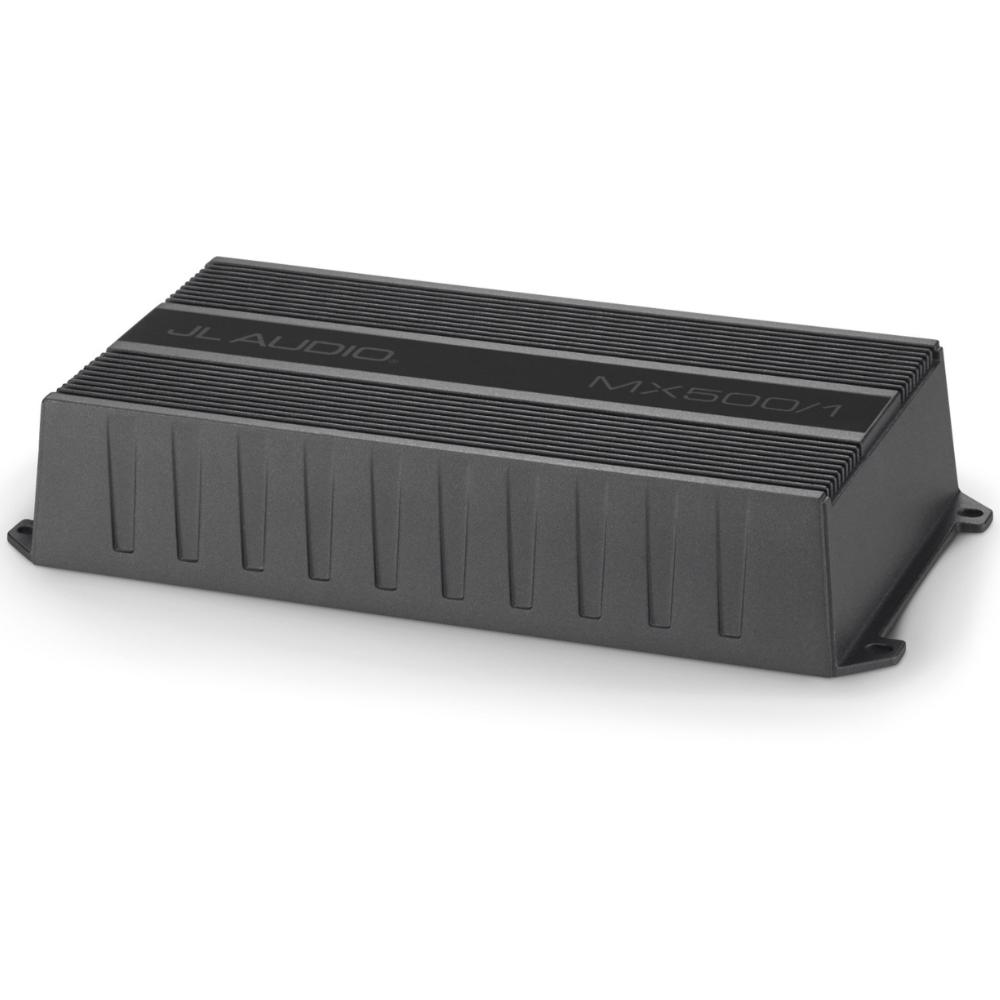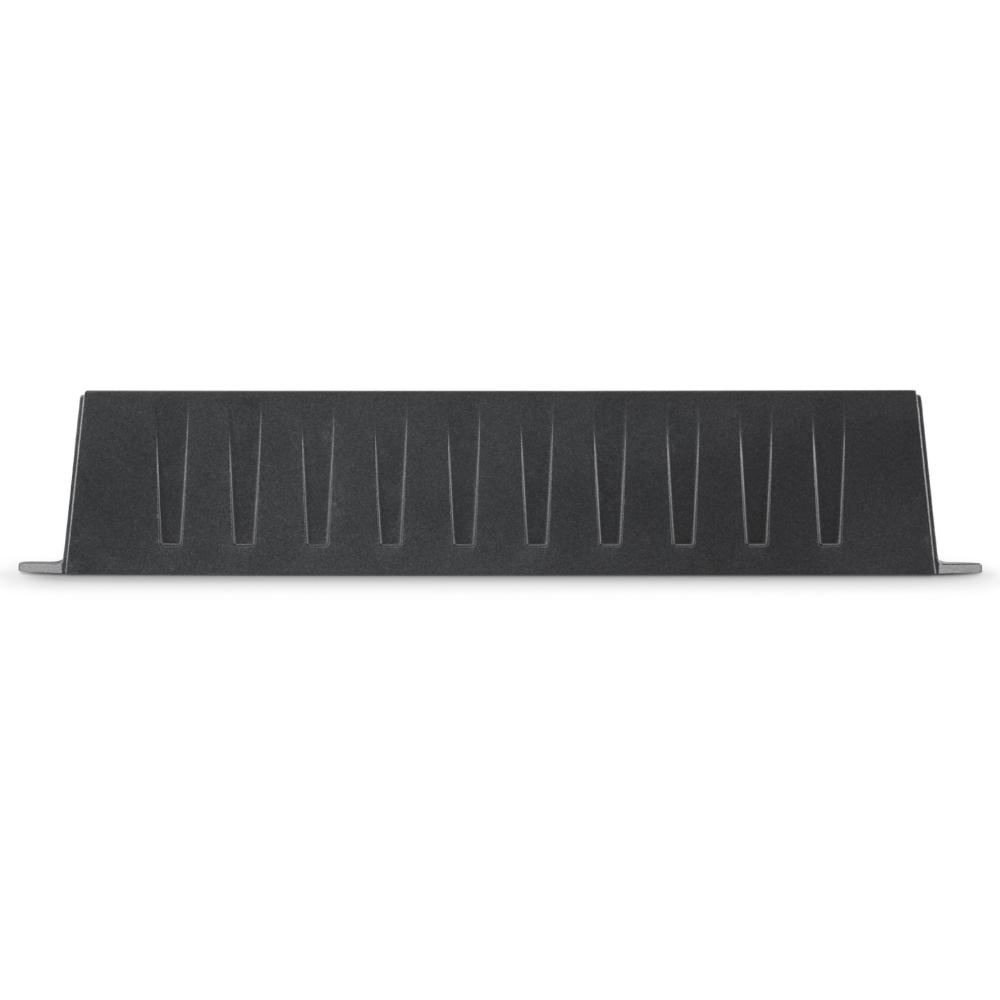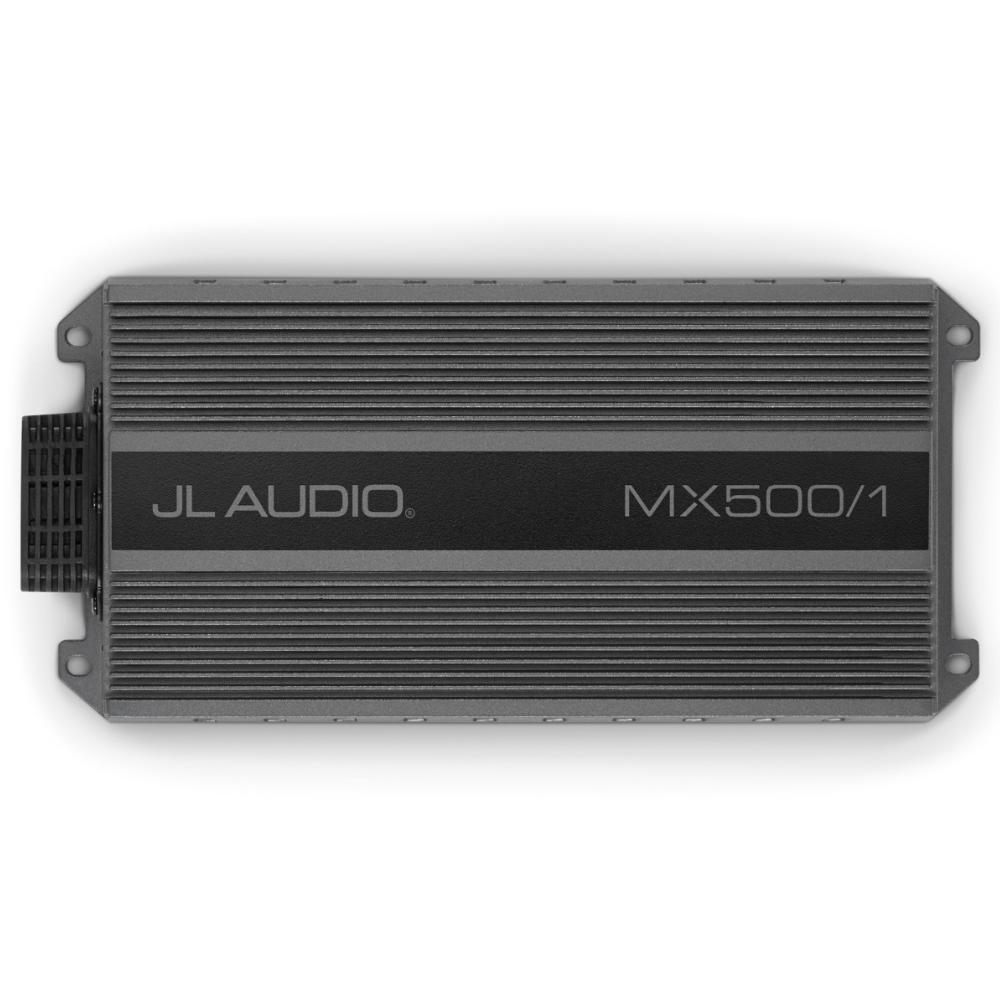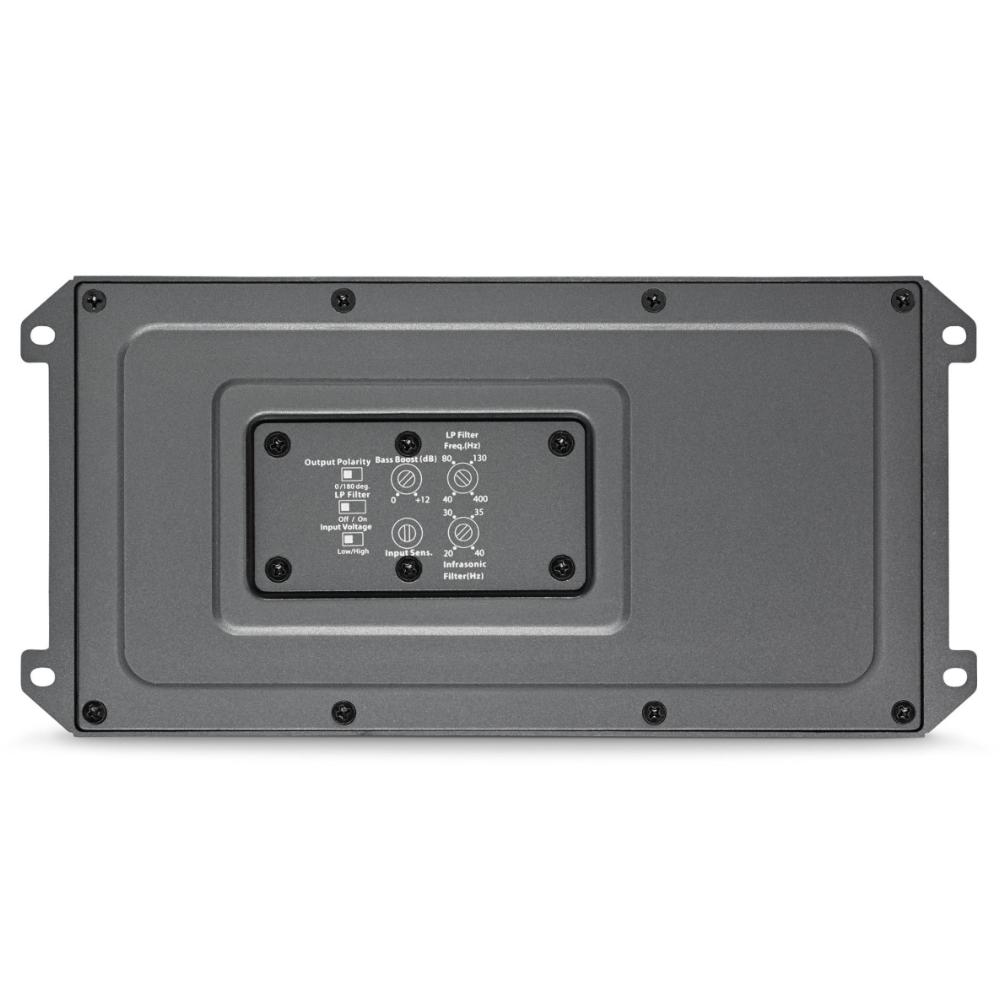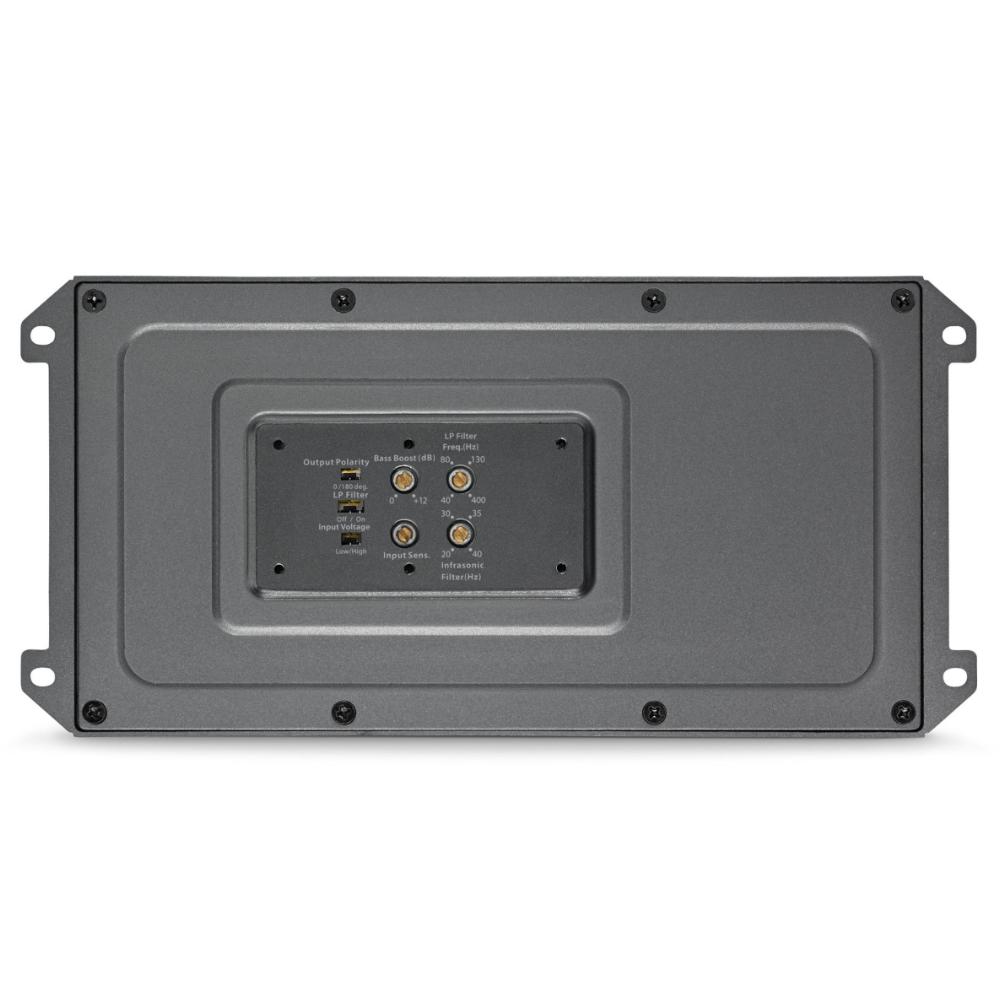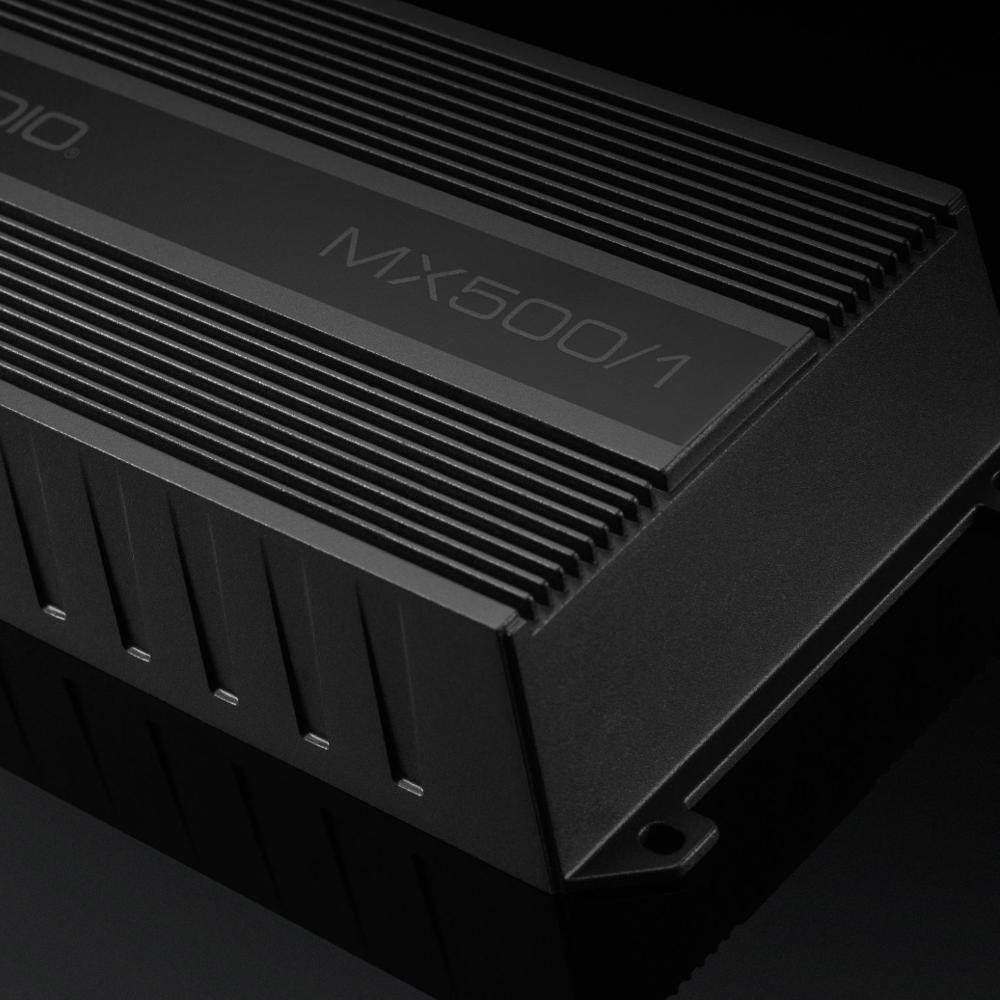 JL Audio MX500/1 Class D 1 Channel Monoblock Subwoofer Amp Amplifier 500w RMS
MX500/1
Monoblock Class D Wide-Range Amplifier, 500 W
There are no reviews for this product.
Product Information
Monoblock Class D Wide-Range Amplifier, 500 W x 1 @ 2 Ω / 300 W x 1 @ 4 Ω - 14.4V
Engineered specifically for powersports applications, the MX500/1 monoblock amplifier employs our high-speed NexD™ switching design to pack a serious audio punch, without straining charging systems. Its tiny, cast aluminum chassis is highly resistant to corrosion, with an IPX7 water-resistance rating, making it perfect for motorcycles, ATV's or other utility vehicles.
With a robust 500W of clean power into a 2-ohm load (14.4V, 1% THD), use one to drive a subwoofer, or grab a pair to deliver stunning output to a subwoofer system. The MX500/1 also features an adjustable low-pass crossover, a bass boost EQ, variable infrasonic filter and output polarity switch.
Its dual-range input section accepts a wide range of input voltage levels, from line-level all the way to high-power speaker level signals. With the addition of an M-RBC-1 remote level control (sold separately), subwoofer output can be directly controlled from the driver's seat.
This amplifier features a rugged powder-coated finish, a gasketed cover for the controls and stainless steel hardware for durability.
NexD™ Switching Technology
NexD™ amplifier technologies produce exceptional audio quality, unsurpassed total efficiency and high power from very compact amplifier designs.
Differential-Balanced Inputs
JL Audio's Differential-Balanced Inputs are engineered to combat induced cable noise, which is a common problem in car and marine audio installations. This technology allows for the use of conventional RCA cables, while delivering many of the benefits of a true balanced connection and accepting a wide range of input signal levels.
Specification
Rated Continuous (RMS) Power @ 14.4 V
@ 4 Ω    300 W RMS x 1
@ 3 Ω    400 W RMS x 1
@ 2 Ω    500 W RMS x 1
@ 1.5 Ω    N/A
Rated Continuous (RMS) Power @ 12.5 V
@ 4 Ω    250 W RMS x 1
@ 3 Ω    300 W RMS x 1
@ 2 Ω    400 W RMS x 1
@ 1.5 Ω    N/A
General Specifications
Frequency Response    20 Hz - 12 kHz (+0, -1dB)
S/N Ratio, referred to highest rated power    >97 dB below rated power (A-weighted, 20 Hz - 20 kHz noise bandwidth)
S/N Ratio, referred to 1 W    >70 dB (A-weighted, 20 Hz - 20 kHz noise bandwidth)
Damping Factor @ 4 Ω    >115 / 50 Hz
Damping Factor @ 2 Ω    >54 / 50 Hz
THD+N @ Rated Power    <1% @ 2 Ω
Input Voltage Range @ RCA Inputs    Switchable from 250 mV - 4 V RMS (Low) to 750 mV - 15 V RMS (High)
Min.Copper Power / Ground Wire Gauge    4 AWG wire
Fuse Rating    50 A (AFS, AGU or MaxiFuse™)
Signal Processing
Filter Mode(s)    Low-Pass only
Filter Slope(s)    24 dB/octave
Filter Frequency Range    40 Hz - 400 Hz
Detented, Calibrated Filter Freq. Potentiometer    Yes
Filter Defeat Function    Yes
Infrasonic Filter    20 Hz - 40 Hz, variable
Bass Boost EQ    0 to +12 dB @ 43 Hz
Output Polarity Switch    Yes
Remote Subwoofer Level Control    Optional (M-RBC-1)
Remote Bass EQ Boost Control    No
Pass-Through Preamp Output    None
Physical Specifications
Net Weight    
Height (H)    1.77 in / 45 mm
Width (W)    9.33 in / 237 mm
Depth (D)    4.50 in / 115 mm
What's Included
Leave a review