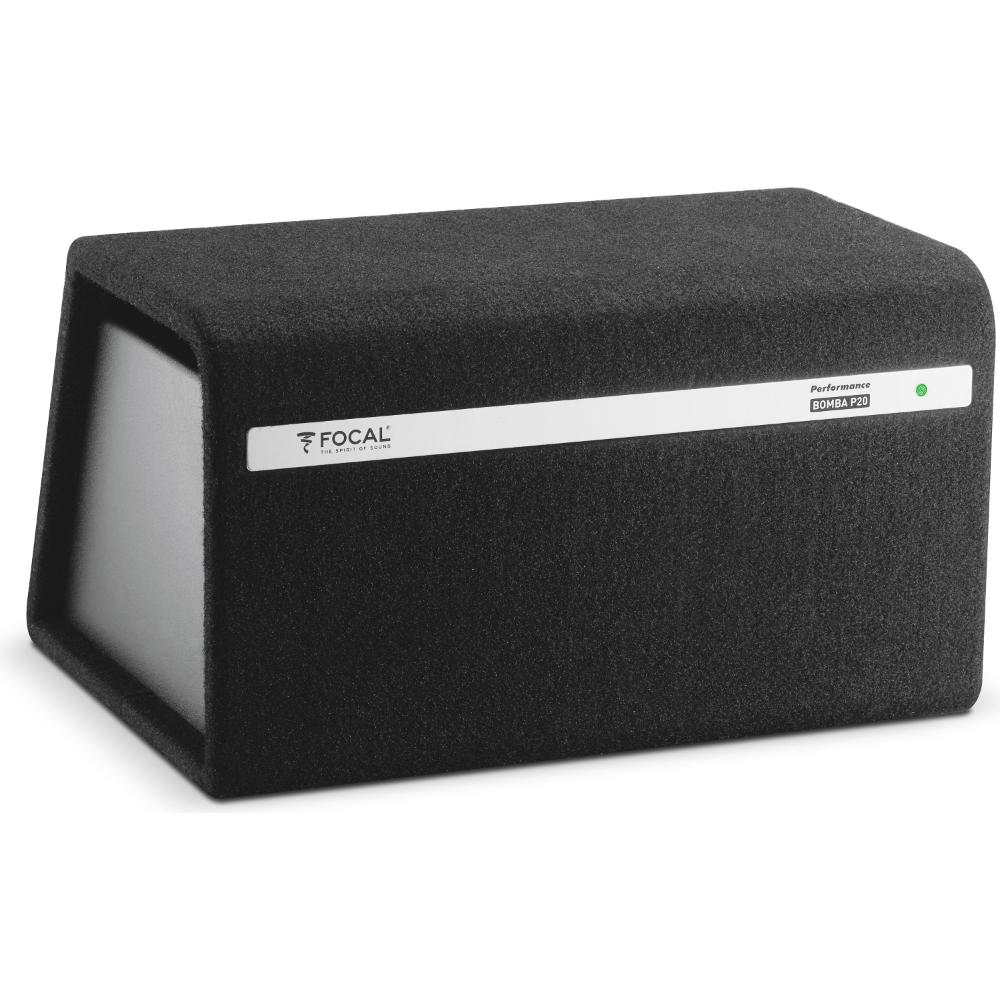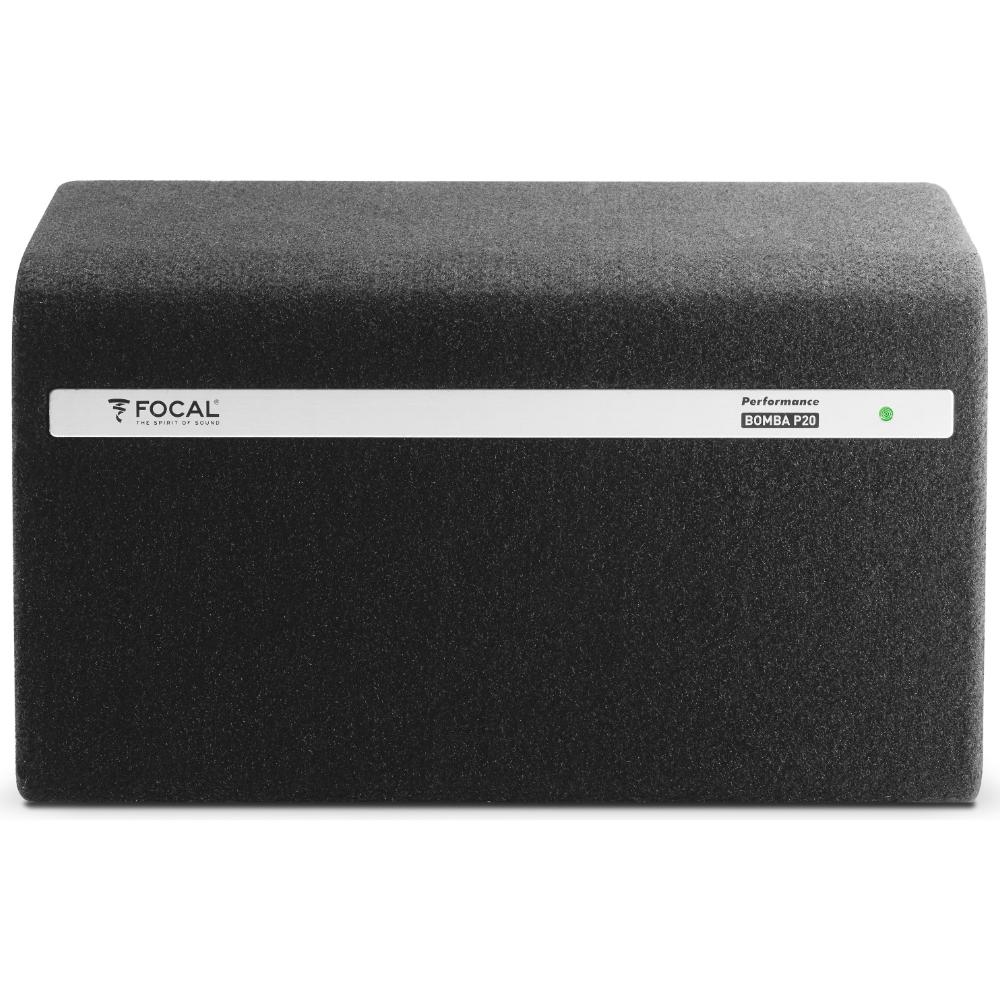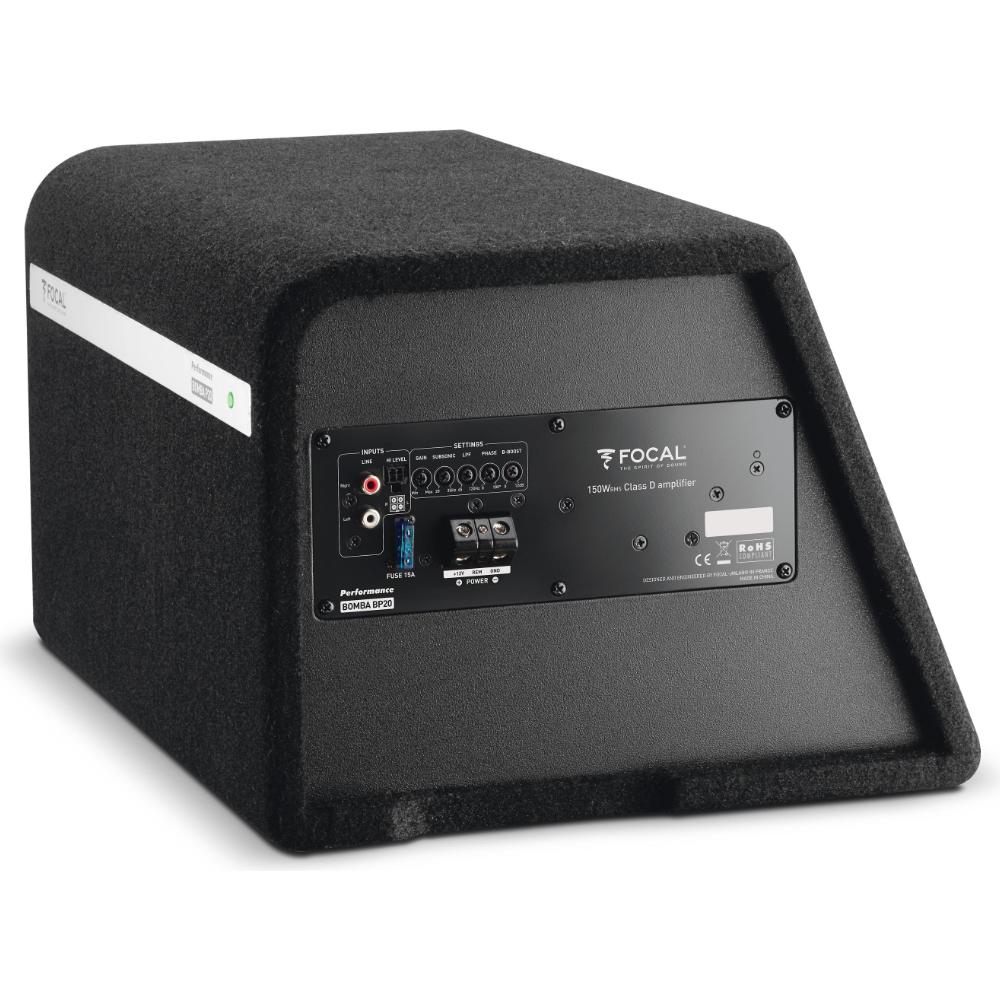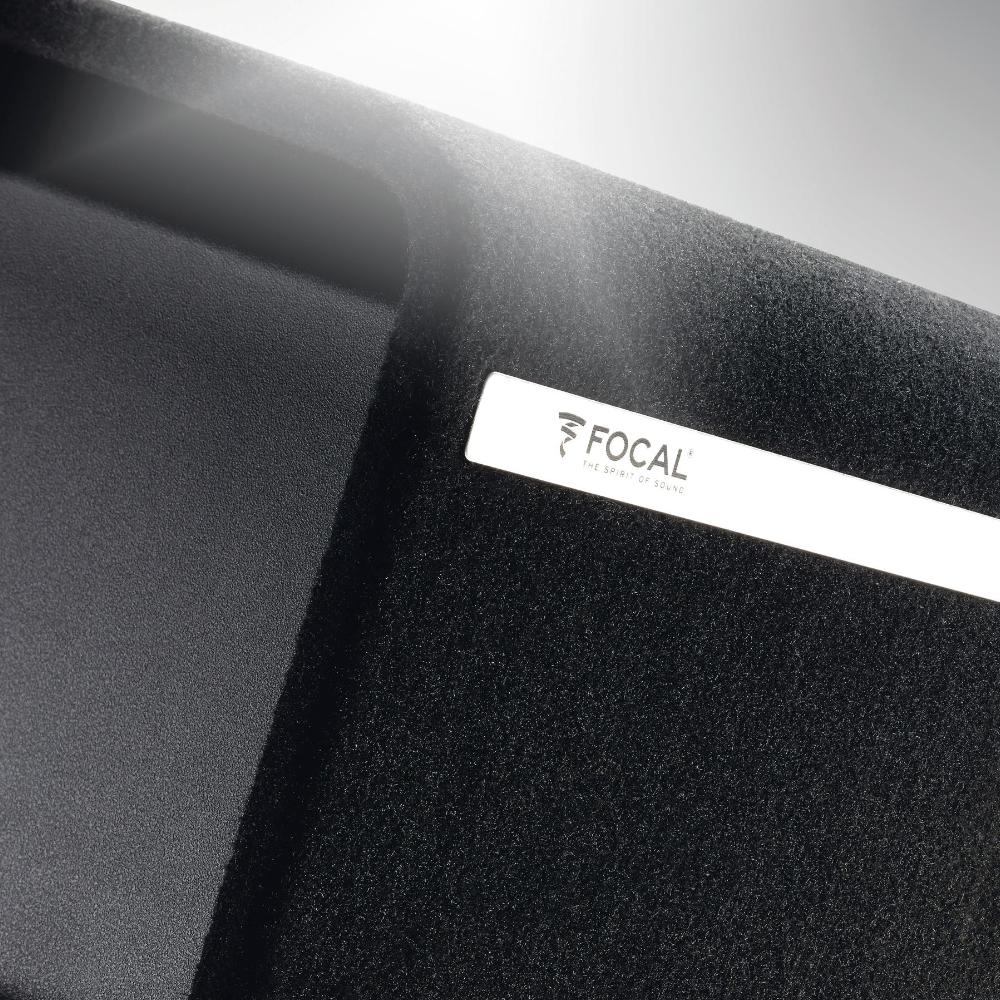 2 YEAR WARRANTY
raiting star
raiting star
raiting star
raiting star
raiting star
Focal BombA BP20 Access Series 8 Inch Active Subwoofer Enclosure 150w RMS
Focal BombA BP20 Access Series 8 Inch Active Subwoofer Enclosure 150w RMS
Focal BombA BP20
Single 8" subwoofer enclosure with 150-watt amp
raiting star
raiting star
raiting star
raiting star
raiting star
Amazing little subwoofer. This is not the sort of sub to go blasting dance music across a car park in Mcdonald's. This is a true sound quality type of sub. It gives you the low end musical sound to compliment quality front end sound. I have the sub matched with the focal 3 way setup at the front running from a rainbow germanium 4 amplifier and the match is fantastic. Yes, it's a bit more than your standard Vibe or Pioneer type box, but the quality and the musicality shine through. Also, the guys at CEN delivered very quickly and very well packaged. I can't wait for my next purchase through them!
Product Information
Great bass in a small space
It's one thing to try to fit a subwoofer in today's smaller vehicles. It's another thing entirely to find a way to fill that space with Focal quality sound. Well, Focal's done it with the BombA BP20 powered subwoofer, a compact package that houses an 8" sub with a powerful amp. The enclosure fits in confined spaces, while its efficient bandpass design adds extra power. You'll get the bottom end you're looking for, with Focal supplying the technology you need for full enjoyment of your music.
Fits with your system
The BombA BP20 enclosure features a built-in Class D amplifier that delivers a solid 150 watts RMS to its 8" sub. Its adjustable frequency cutoff and phase shift controls allow you to dial in the sound you want. The enclosure features high- and low-level inputs, so it's compatible with just about any car stereo. Small, powerful, and convenient, the BombA BP20 sub will add some serious bass to your vehicle without taking up too much valuable space.
Specification
Enclosure Type    Bandpass
Finish Material    Carpet
Grille    None
Connector Type    RCA/Molex
Bi-amp Inputs    No
Woofer Size (inches)    8
Woofer Material    Woven Glass Fiber
Passive Radiator    ---
Width    17-5/16"
Height    9-13/16"
Depth    12-3/4"
Second Depth    9-1/4"
Frequency Response    20-125
Amplifier Power (RMS)    150 watts
Maximum Wattage    300 watts
Sensitivity    ---
Impedance    ---
Second Voice Coil Impedance    ---
Crossover Point
What's Included
Loaded amplified subwoofer enclosure with 8" driver
Two 15A ATO fuses (1 installed)
12" Speaker-level input harness (2-channel)
2 Hook and loop strips (9-3/8" x 2")
User Manual
Leave a review