Eton UG USB 10 Underseat 10" Active Amplifier Subwoofer Enclosure + Remote 160w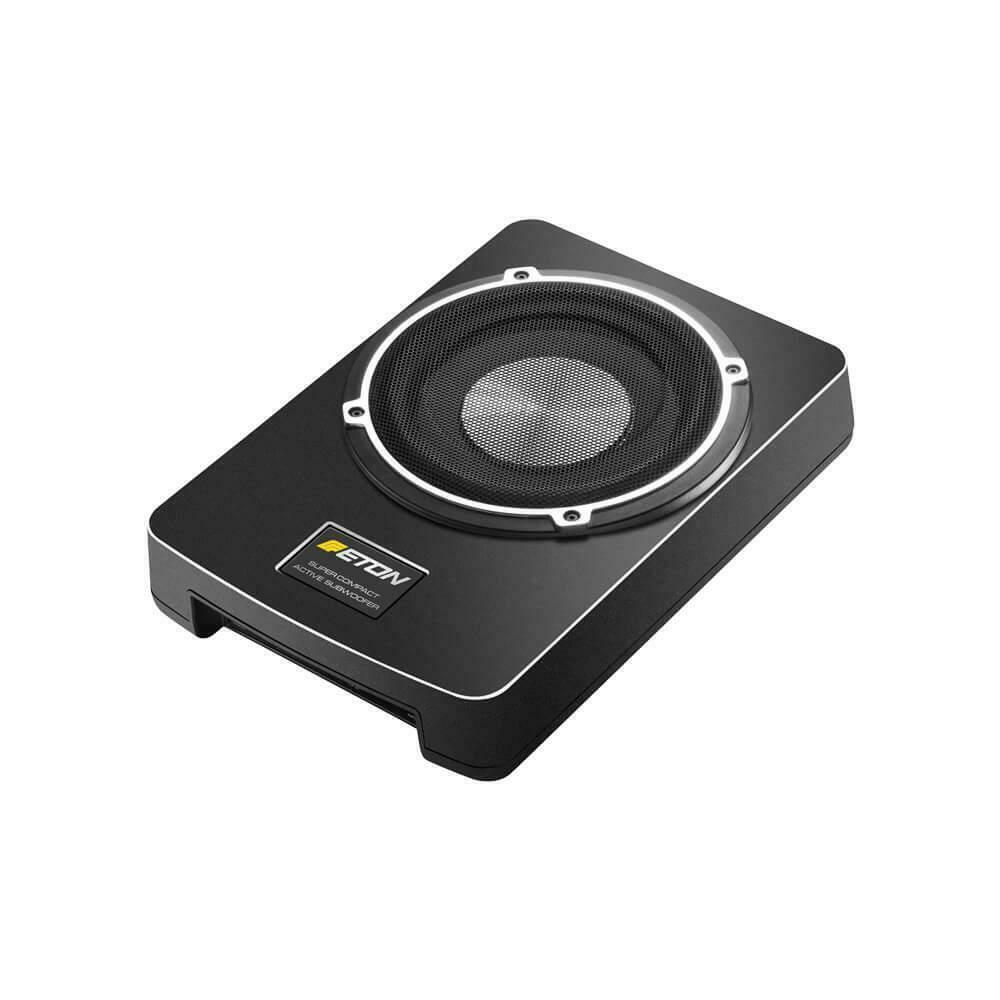 Eton UG USB 10 Underseat 10" Active Amplifier Subwoofer Enclosure + Remote 160w
USB 10
The ideal bass addition to any system. ETON completes its series of active underseat subwoofers with the compact USB 10.
Earn

0

reward points
CEN31215
There are no reviews for this product.
Product Details
Active subwoofer are the perfect choice for anyone who wants to have brutal bass without having any hassle with mounting or working on his car. ETON presents the new 8" and 10" active subwoofers. Amplifier and subwoofer are in one cabinet. The amplifier has powerful 160 Watts and guarantees punching bass. The best thing about the USB is their size indeed. Both fit perfectly under the driver- or co-drivers seat. Minimal 7,4 cm height allow the USBs to be placed anywhere invisible and space saving.
maximum Output Power 160 W (80 W x 2)
Impedance 4 Ohm
Low pass filter 30 Hz
High Level in for original radios without chich
Maximum current 12 A
Remote control (cable)
Compact aluminium cabinet
Specification
Whats Included
Leave a review