Car Electronics Nottingham's Volkswagen Transporter T6 Demonstration Van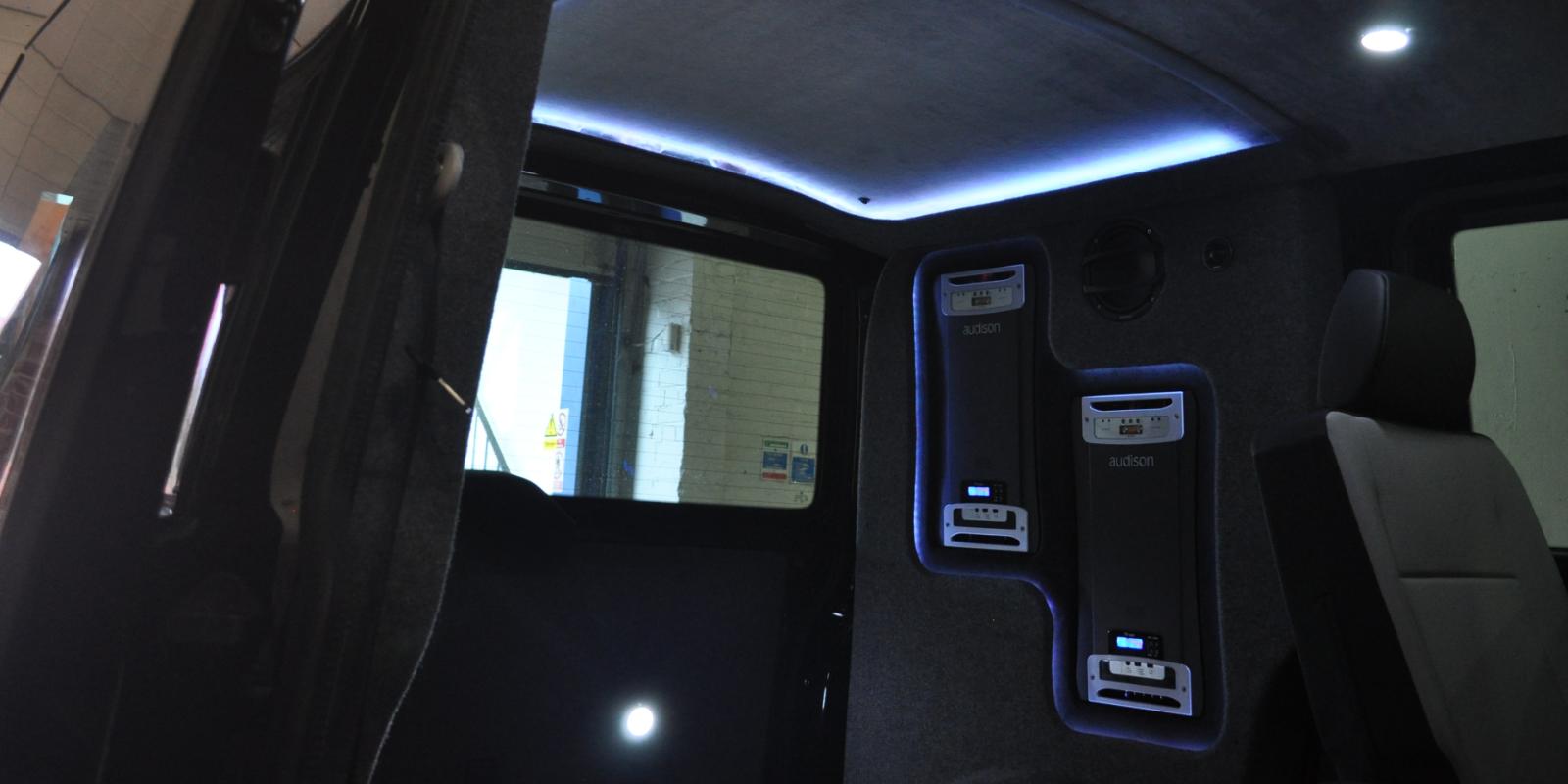 We're delighted to unveil our Volkswagen T6 Demonstration Van.
The system consists of BIT Play sending Hi-Res FLAC to BIT ONE HD by optical and then into Audison THESIS Class A Amplifiers, these are then powering Violino Tweeters and Hertz Mille Legend Woofers.
Custom fabrication work to the rear of the vehicle was required, including Alcantara display panels for the amplifiers, Thesis Violino tweeters into the original VW cup holders and a new Alcantara roof lining. All of this fabrication work was completed in house.
Source
Alpine iLX-F903D
Audison Bit Play HD
Processor
Amplifiers
Audison Voce 5.1K HD
Audison Thesis Due
Audison Thesis Uno
Audison Thesis Uno
Speakers
Audison TH 1.5 Il Violino
Hertz Mille Legend ML 1800.3
Hertz Mille Legend ML 280.3
Hertz Mille Legend ML 1650.3
Hertz Mille Legend ML 2500.3
Connectors
Connection Sonus SFD 41C Distribution
Stinger 6000 Series RCA
Stinger 6000 Power Kit
Soundproofing
Skinz 3MM Soundproofing
Skinz Panel Liner
Acoustic Foam Fast Rings
Fabrication
Custom Made Subwoofer Enclosure
MFD Speaker Collars
Alcantara Tweeter Mounts
Custom Built Rear Panels with Acoustic Carpet & Alcantara
Alcantara Roof with LED Down Lights
RGB LED Strip Lighting