Blaupunkt Dubai 324 DAB BT 24 Volt CD USB Bluetooth DAB 24v Lorry Truck Tractor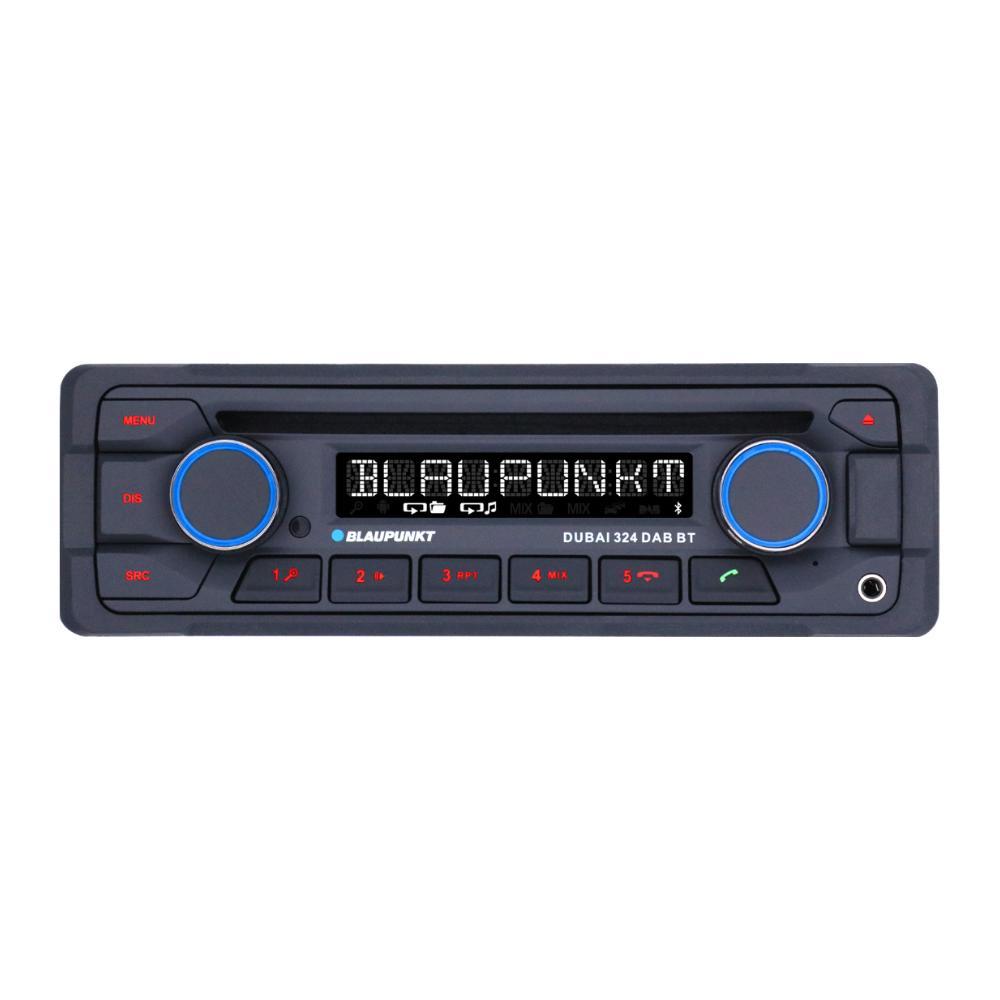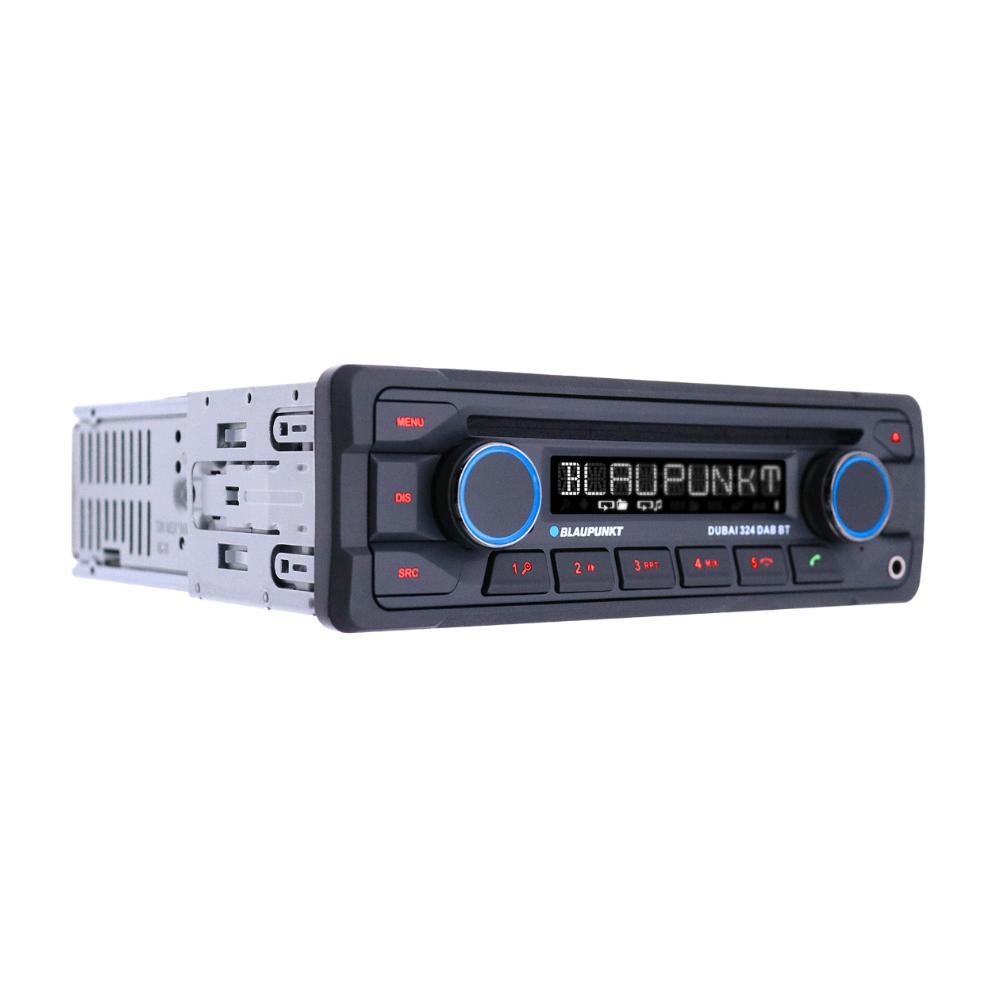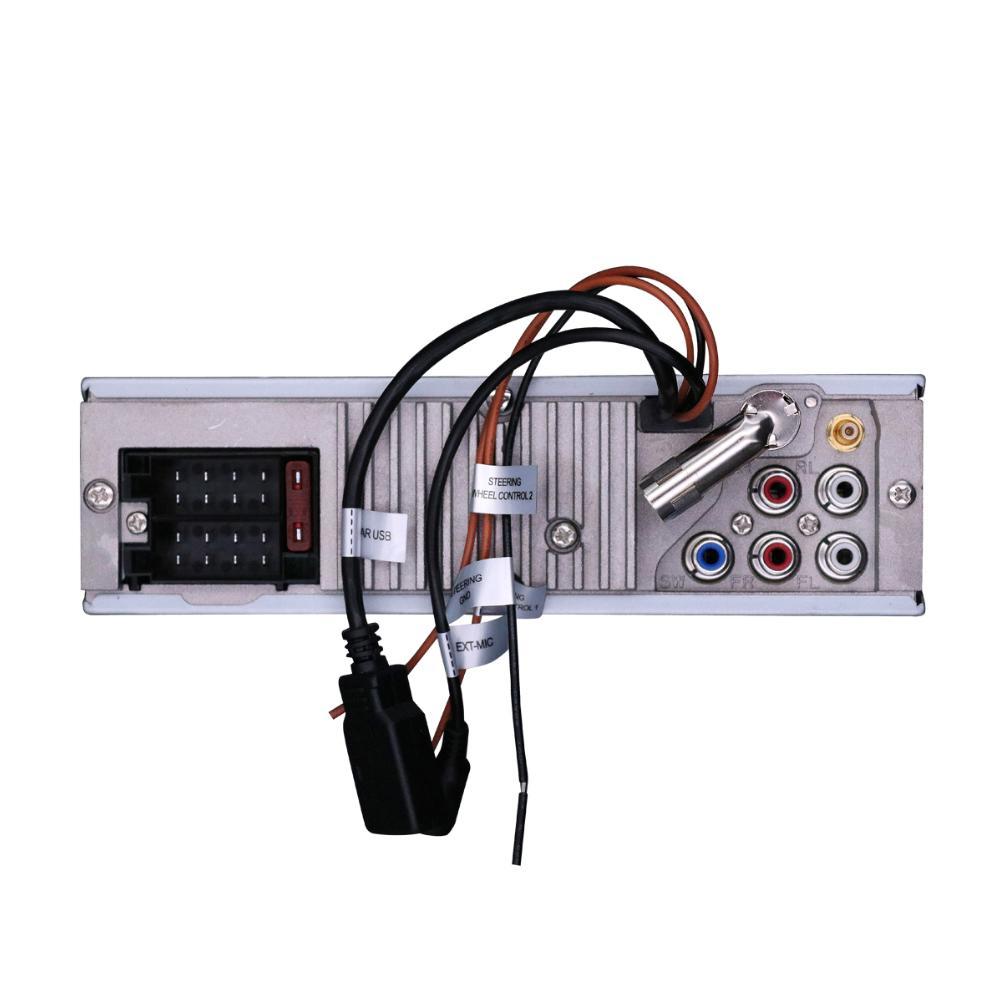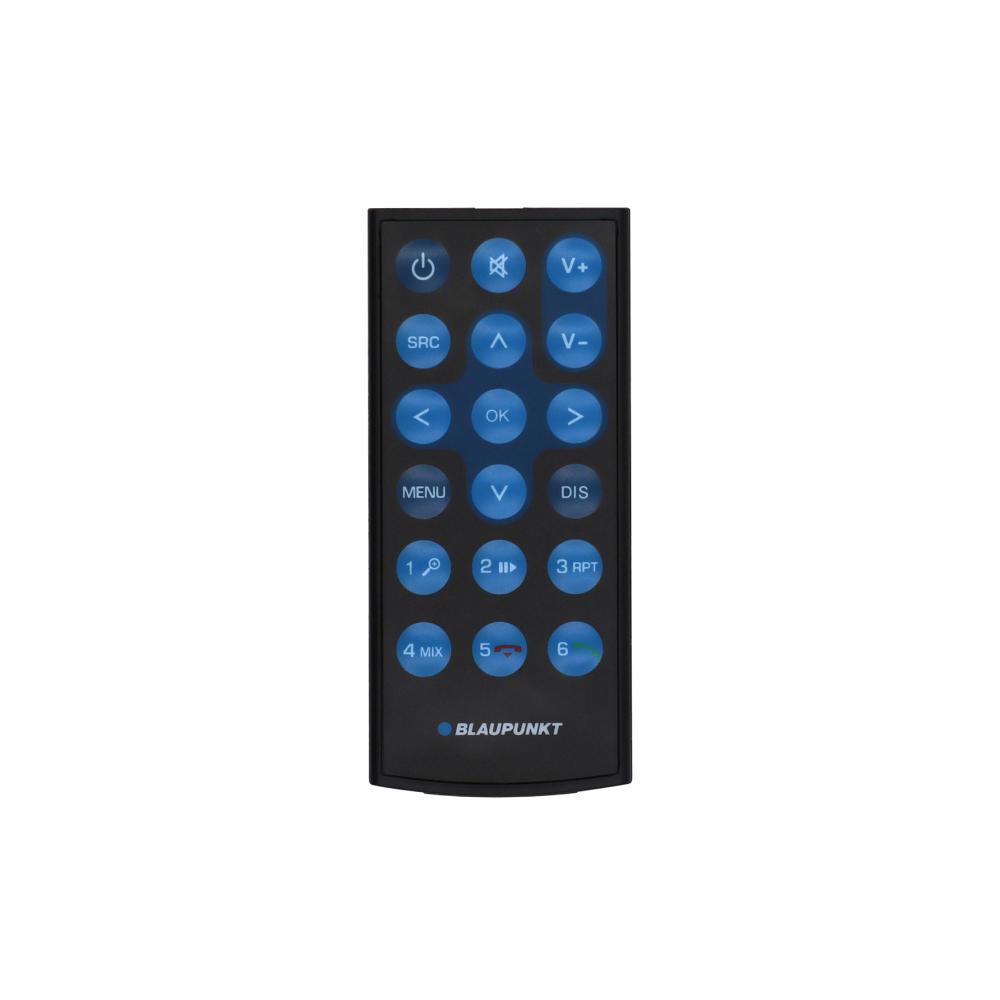 Blaupunkt Dubai 324 DAB BT 24 Volt CD USB Bluetooth DAB 24v Lorry Truck Tractor
Heavy Duty Series: Work hard and play hard!
DUBAI 324 DAB BT
There are no reviews for this product.
Product Information
Blaupunkt DUBAI 324 DAB BT
Heavy Duty redefined
Regged, easy to operate and uncompromising in terms of quality: all the characteristics commecial vehicle drivers in particular want in a radio. The new Blaupunkt Heavy Duty line meets all these requirements perfectly in the 12- and 24-volt segment.
A CD drive protected against shocks enables boundless music enjoyment even when driving off-road. The systems allows for connectivity and playback of all modern USB media. And thanks to fewer and lager rubberized keys, operating the new Blaupunkt Heavy Duty models is always inuitive.
You notice the user-friendly design right down to the details: stored radio presets are saved, even if the vehicle battery happens to be disconnected for maintenance work.
Work hard & play hard
Specification
CODEM IV High-End Tuner
FM (RDS), AM (MW/LW) Tuner
RDS with AF, CT, EON, PS, PTY, REG, TA & TP
DAB/DAB+ with service link built-in
Travelstore
Wide-view 9-digits DOT display
Black / white negative display
Adjustable brightness
Clock display
Built-in Blutooth 2.1 with EDR module
Hands-free calling, upload phone book and audio-streaming
Profile: HFP, PBAP, A2DP, AVRCP, SPP
Built-in microphone + external microphone
Key phone functions: accept, hang up, reject call and redail
Twin connect
Navigation audio-mix
Audio playback from USB/Disc
Audio playback fromats: MP3, WMA
2 encoder Blaupunkt comfort browsing with ID-tag2, file & folder
Fast media reading from USB
CD, CD-DA, CD-R, CD-RW, USB
Front USB (standard A-type)
Rear USB (standard A-type)
Front aux-in
Programmable steering wheel control (SWC)
Telephone mute
Equalizer / Amplifier
3-band semi-parametric equalizer
X-Bass function
3 sound presets (rock, pop, classic)
4-channel preamp-out (2V)
Subwoofer-out
4 x 50 watt max. power
24-volt power supply
Fix Panel
Permanent station memory
IR remote control included
Red button illumination
Ruberized preset buttons
Ruberized frame
Anti-reflective front panel surface
Software-update via USB
Specification
High-End Codem Automotive Tuner
FM (RDS), AM (MW/LW) 
Heavy Duty Design
Twin-Encoder concept for fast and comfortable folder/file browsing
Playback formats: MP3, WMA
Fast playback from USB
Selectable display modes (ID3-tags, folder/playtimer, clock, all mode)
Data carrier: CD-DA, CD-R, CD-RW, USB
9 digit high-grade wide-angle display plus status icons
Built-in Bluetooth (HFP, A2DP), PBAP, SPP)
Twin connect
Navigation Audio Mix
Built-in microphone + external mic connector
Front USB (Standard a-type)
Rear USB (Standard a-type)
Front Aux-in
Steering wheel control input (programmable)
4 x 50 watt max. + 4-channel Preamp out
Separate Sub-Out (var. gain/frequency)
3-band, semi-parametric Equalizer
Sound presets (Rock, Pop, Classic)
X-bass
24 V operating voltage
What's Included
DURBAN 224 DAB BT
Cage
Remote
Leave a review