Audison Thesis HV venti Flagship Stereo Dual Mono Amplifier Amp 1300w RMS
Thesis HV venti
"THE AMPLIFIER"
HV VENTI ORIGINATES FROM THE MERGING OF TWO LEGENDS: HR100 MUSICALITY AND HV SEDICI POWER BLEND TOGETHER TO GIVE LIFE TO THE AMPLIFIER PAR EXCELLENCE
Each product, even of high quality, is subject to constraints defined in the design phase, based on the needs of the market. The difference between Thesis HV venti and any other amplifier is very simple, we have not applied any constraints.
Thesis HV venti was born with a unique target, to be the best amplifier in the world!
£0.00
£7,999.99
RRP: £8,499.99
There are no reviews for this product.
Earn

0

reward points
CEN30814
Product Details
It represents the maximum expression of the Audison R&D staff, who have pushed themselves beyond the absolute without any brakes, looking for the perfect sound parameteres.
HV venti is a stereo Dual Mono amplifier realized according to absolute Hi End parameters. Four power supplies, low feedback, high bias current: these are only some of the adopted solutions to obtain reference performances.
Through the developing of HV venti project many technological innovations were introduced in audio field. Dual Power lets you set up final stage in two output power configurations, Hi Current or Hi Power. This function permits total conformation to loudspeakers impedance and power handling specifications.
The preamplifier PCB is able to dissipate the heat generated by the active devices while keeping their working temperature at the same level and positively affecting sound. In order to let you admire the masterpiece Audison designers created the electronics is covered by a special tempered scratchproof glass and it is lighted by several white, red and blue leds positioned in strategic spots.
Hi-Res audio
According to the definition of HiRes audio provided by JAS (Japan Audio Society - jas-audio.or.jp), HV venti far exceed the above 40 kHz bandwith analog requirement, providing an astonishing 5 ÷ 75k Hz (@ -3 dB, 2 VRMS, 4 Ω).
MOSFET-BJT HYBRID CONFIGURATION
Unique output power stage topology, FUNCTION discrete IGBT, realized with a complementary pair of Hitachi DMOS driving two pair of complementary Sanken power BJT, each rated for 30A peak current and 200W dissipation.
DUAL POWER FUNCTION
A revolutionary function allowing the user to select the amplifiers output power configuration and the operating class.
DUAL MONO CONSTRUCTION
Four Synchro-PWM power supplies allow for a very fast transient current response and to create a Dual Mono configuration.
JFET DIFFERENTIAL STAGES
Fully balanced JFET differential preamplifier inputs with output buffer for control unit.
4 Ohm

Hi Current - 200 W x 2 800 W x 1
Hi Power - 400 W x 2 1600 W x 1

2Ohm

Hi Current - 400 W x 2 1300 W x 1
Hi Power - 800 W x 2

1Ohm
Whats Included
Audison sticker
INOX "CARD"
Certificate of property with HV venti serial number
Crossover module
Insulated pliers to remove mini-fuses
10A blade mini-fuses
100A strip fuse
2mm and 4mm spanners
Connections covering grilles and fixing screws
Adhesive drilling template
Caution!: the adhesive drilling template is under the amplifier inner carton.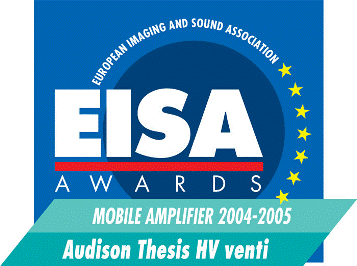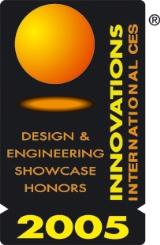 Leave a review