Connection Sonus SFH 11WP Waterproof Fuse Holder 1/0 AWG 4 AWG Adaptor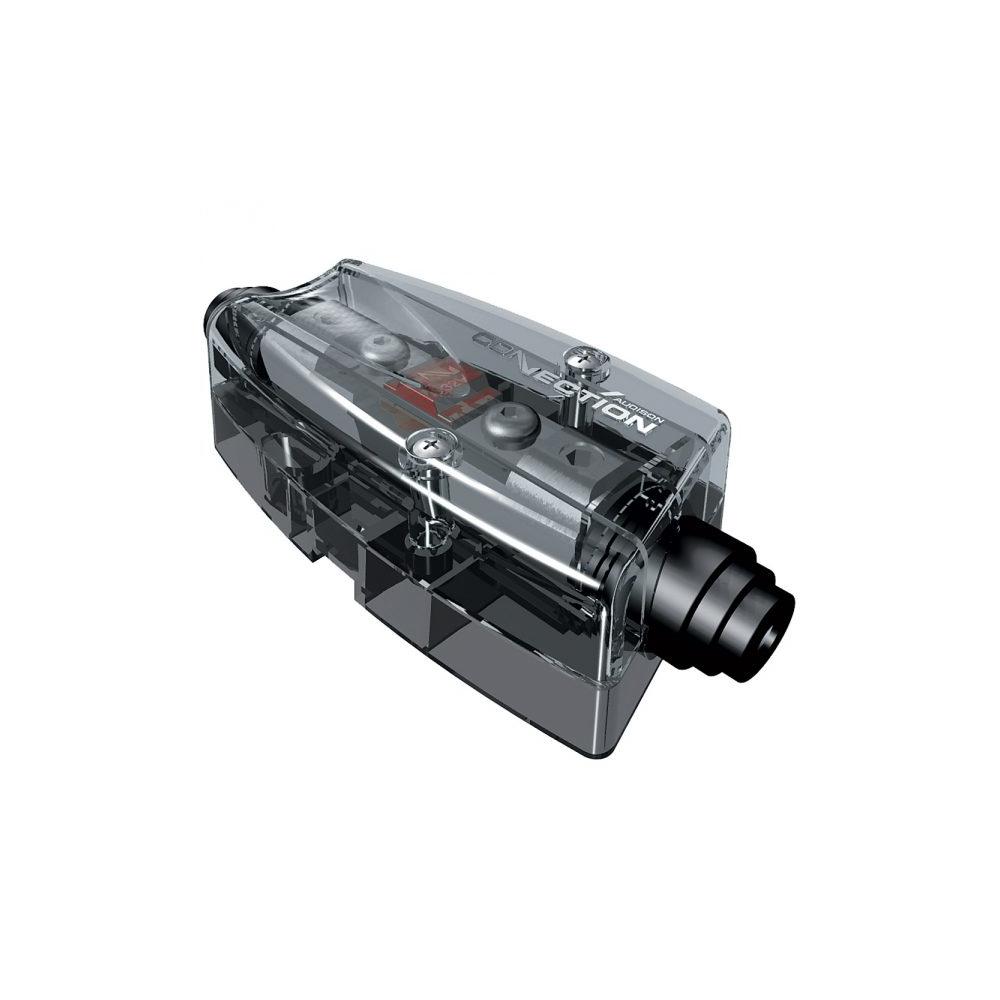 Connection Sonus SFH 11WP Waterproof Fuse Holder 1/0 AWG 4 AWG Adaptor
SFH 11WP
AFS Waterproof Fuse Holder, 1/0 AWG, 4 AWG adaptor, single position.
Connection by Audison
There are no reviews for this product.
Product Information
COMPLETELY WATERPROOF POLYCARBONATE CRYSTALS casing.
4 AWG thru 1/0 AWG inputs for any current demand.
SMBTM (Solid Machined Brass) construction for improved current transfer.
PLATINUM SATIN finish for unparalleled cosmetic appeal.
KNURLED SCREWS for best contact with the cable strands.
AFS FUSE 15A to 300 A available.
Specification
What's Included
Audison Sonus SFH 11WP Fuse Holder
Leave a review