Connection Best BDB 51 Distribution Block for Car Amp Amplifiers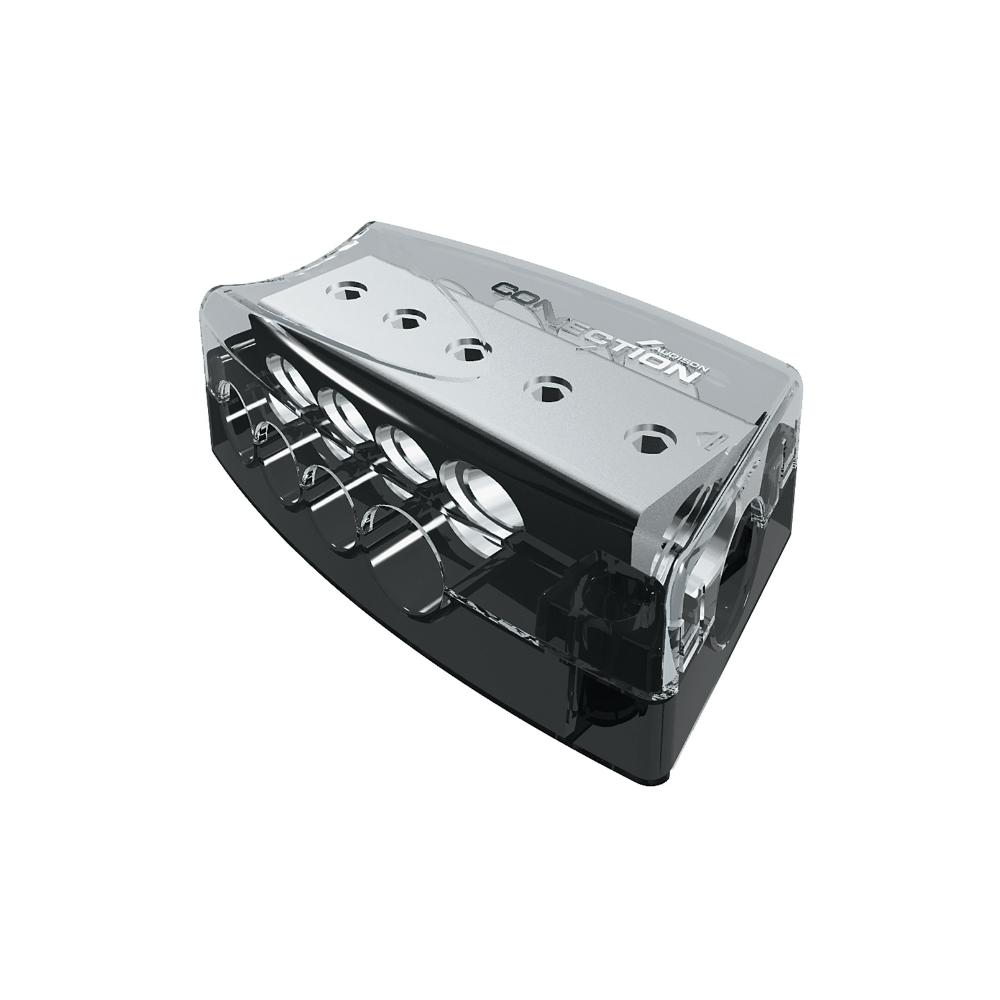 Connection Best BDB 51 Distribution Block for Car Amp Amplifiers
BDB 51
Distribution System, one for 1/0 AWG, one for 2 AWG, three for 4 AWG, 4 positions, 8 AWG adapter.
Connection by Audison
There are no reviews for this product.
Product Information
POLYCARBONATE casing, strong and scratch resistant.
8 AWG to 1/0AWG inputs for any current demand.
SMBTM (Solid Machined Brass) construction for improved current transfer.
PLATINUM SATIN finish for enhanced cosmetics.
KNURLED SCREWS for low-loss contact with the cable strands.
RECESSED inset cable collar for protection against "stray" wire strands.
TWO CONVENIENT SIZES: 5 position and 11 position.
Specification
What's Included
Audison Connection Best BDB 51
Leave a review