Alpine SPC-R100-DU Full Range 12cm Dash Pod Speakers for Fiat Ducato 3 45w RMS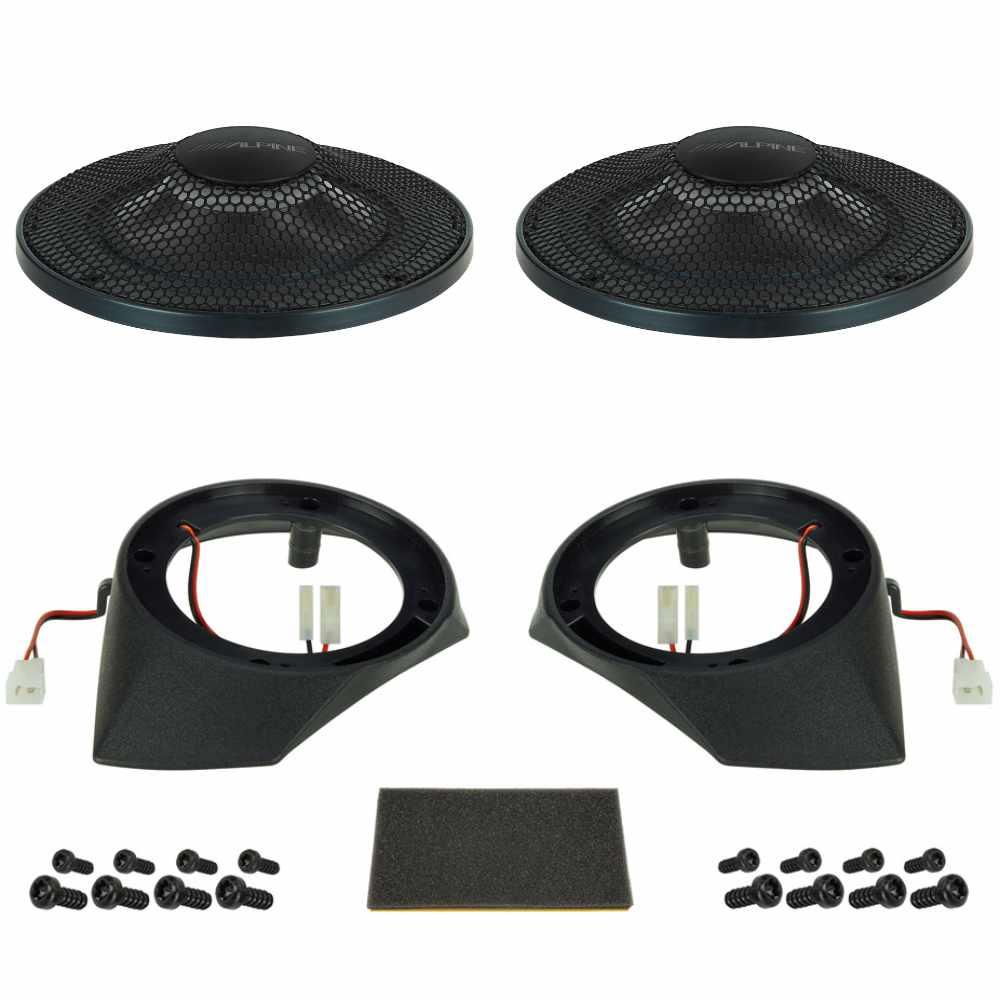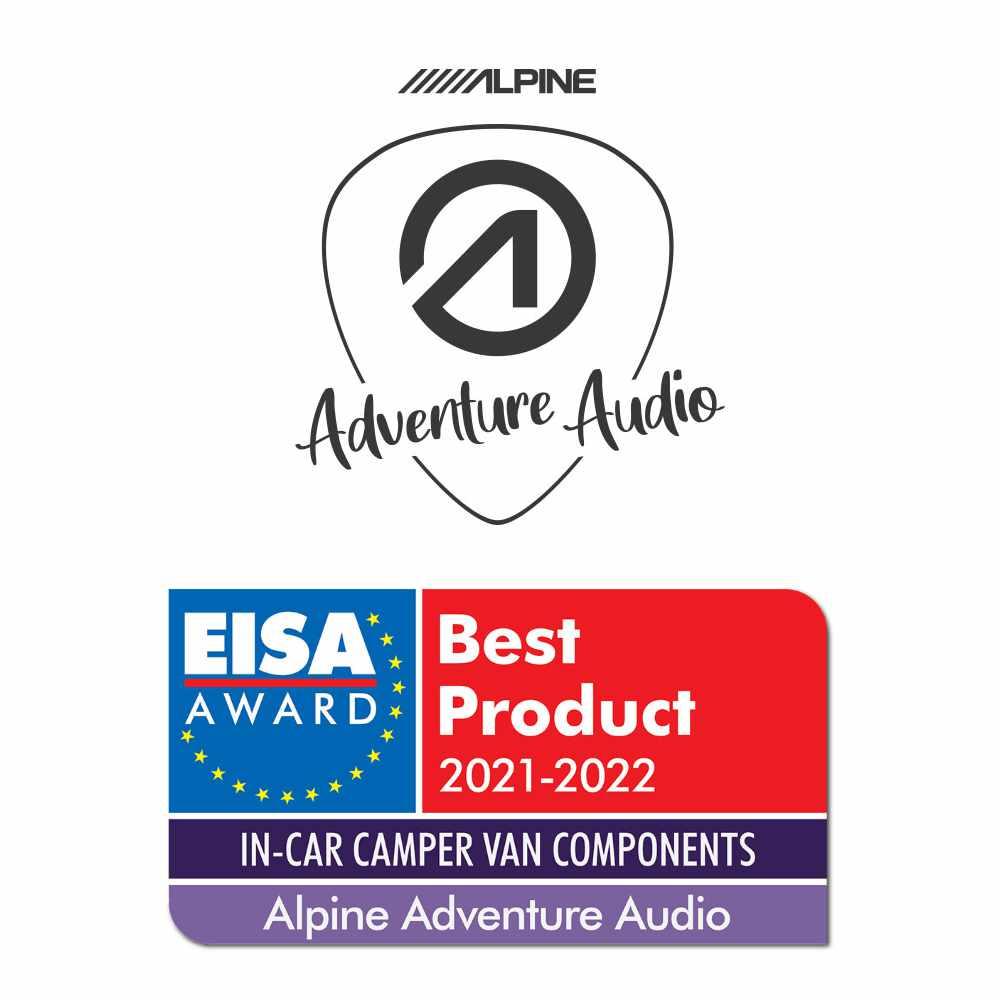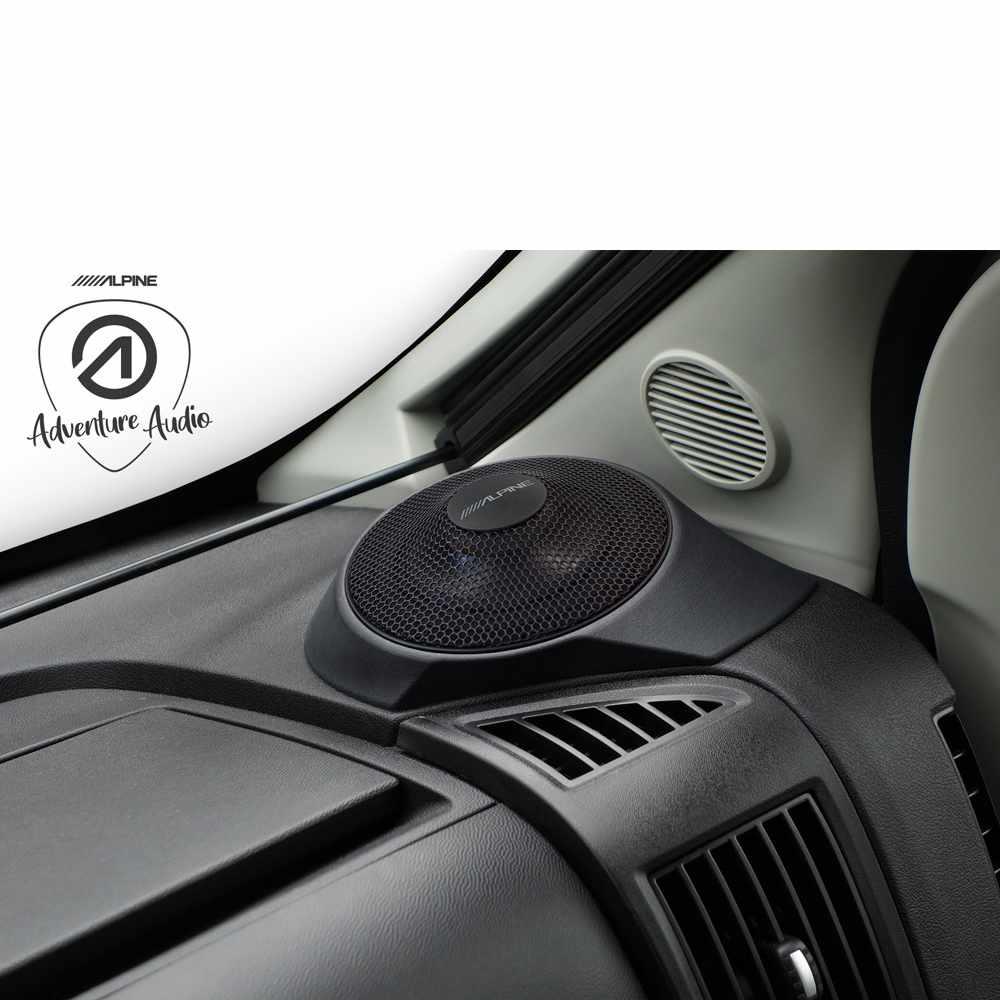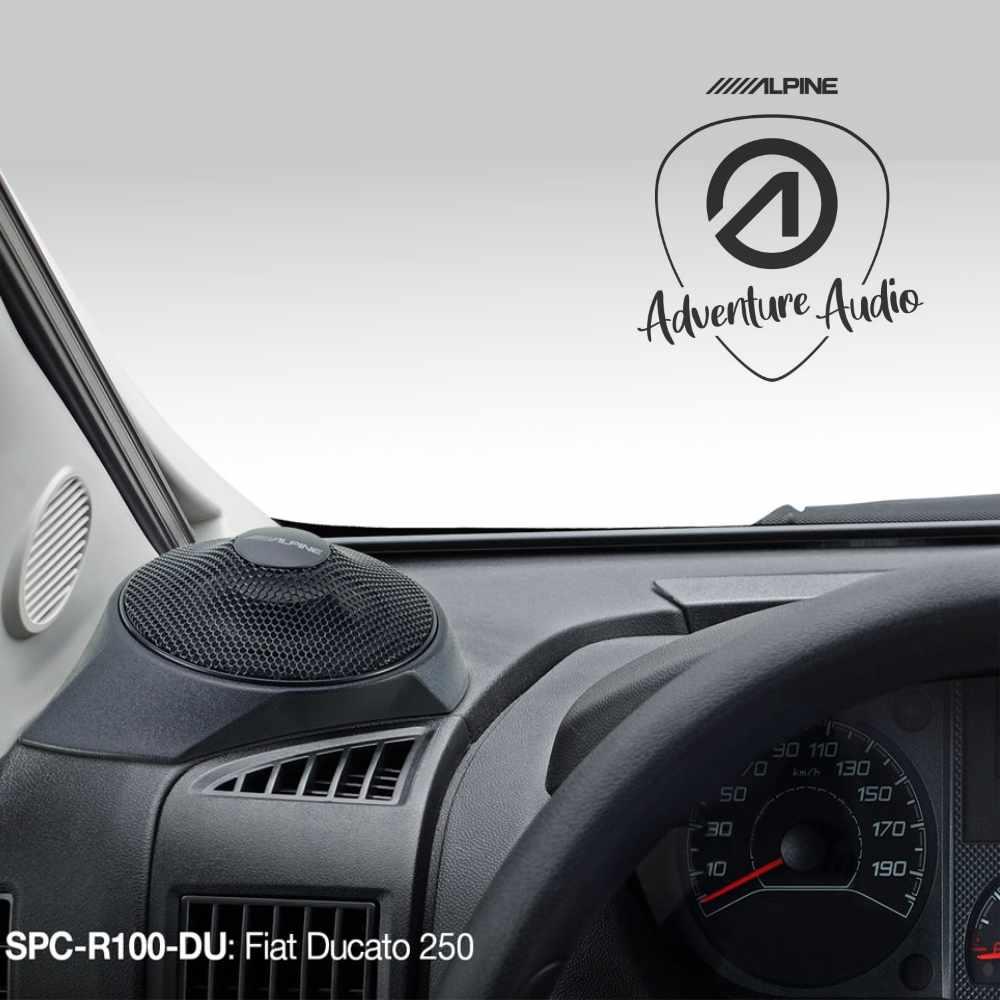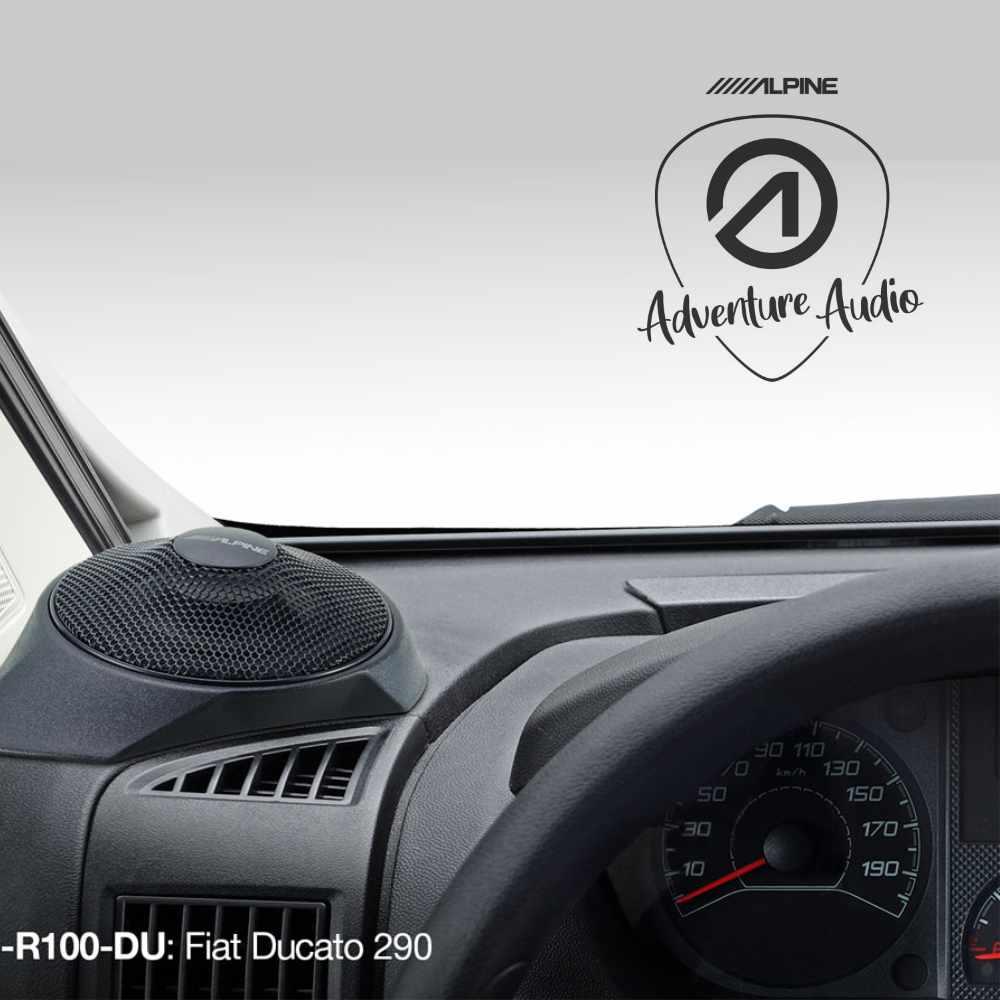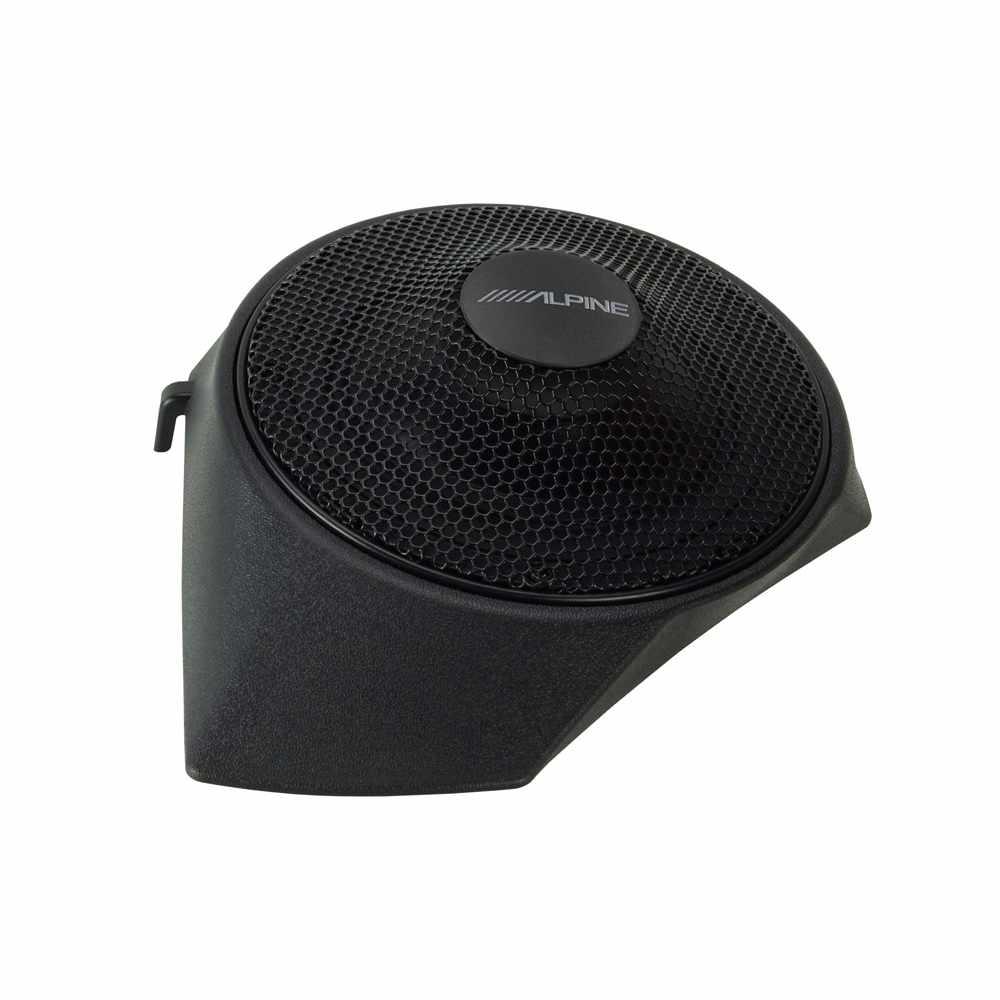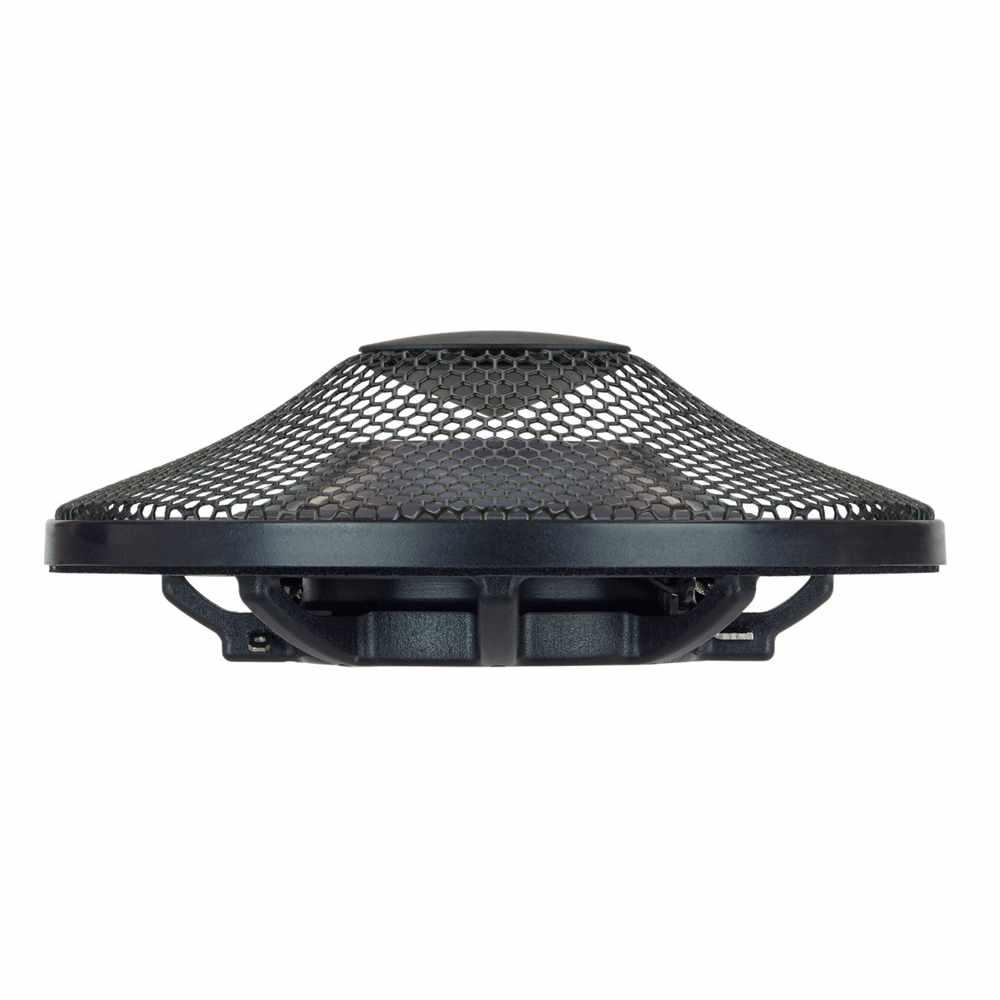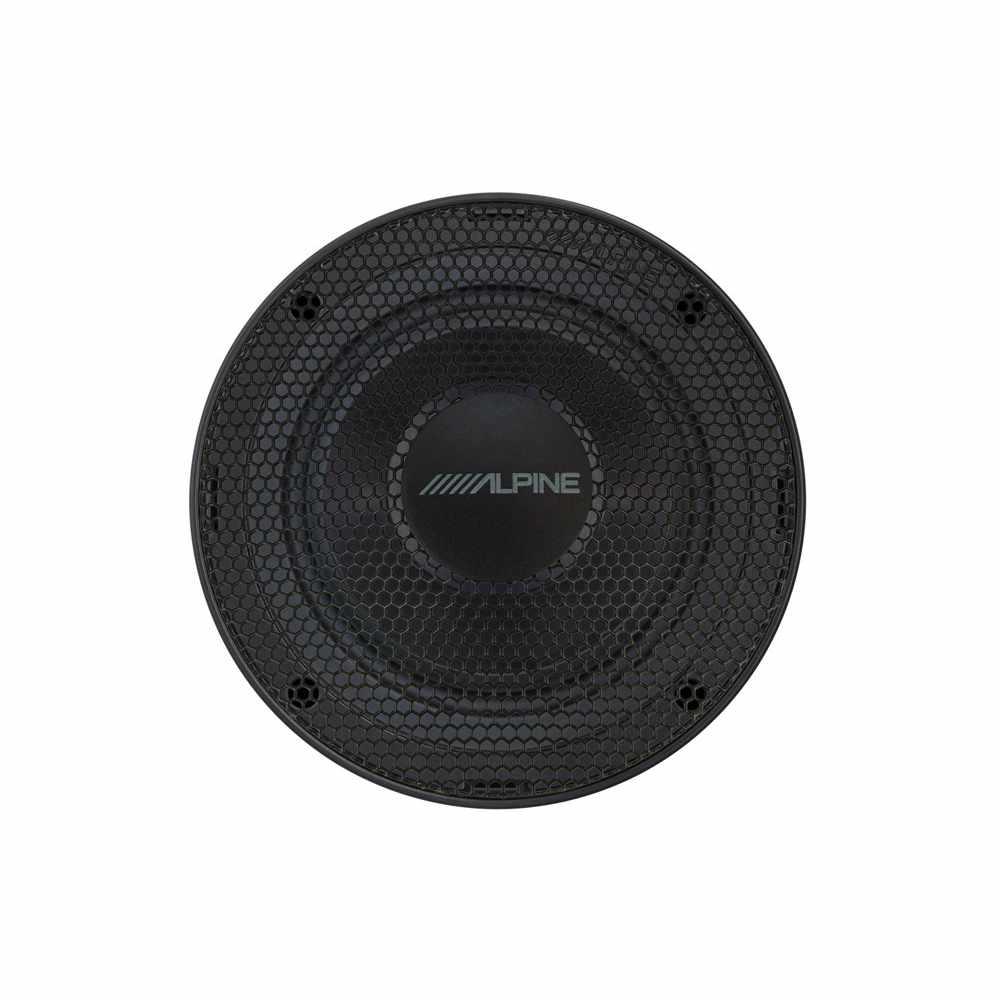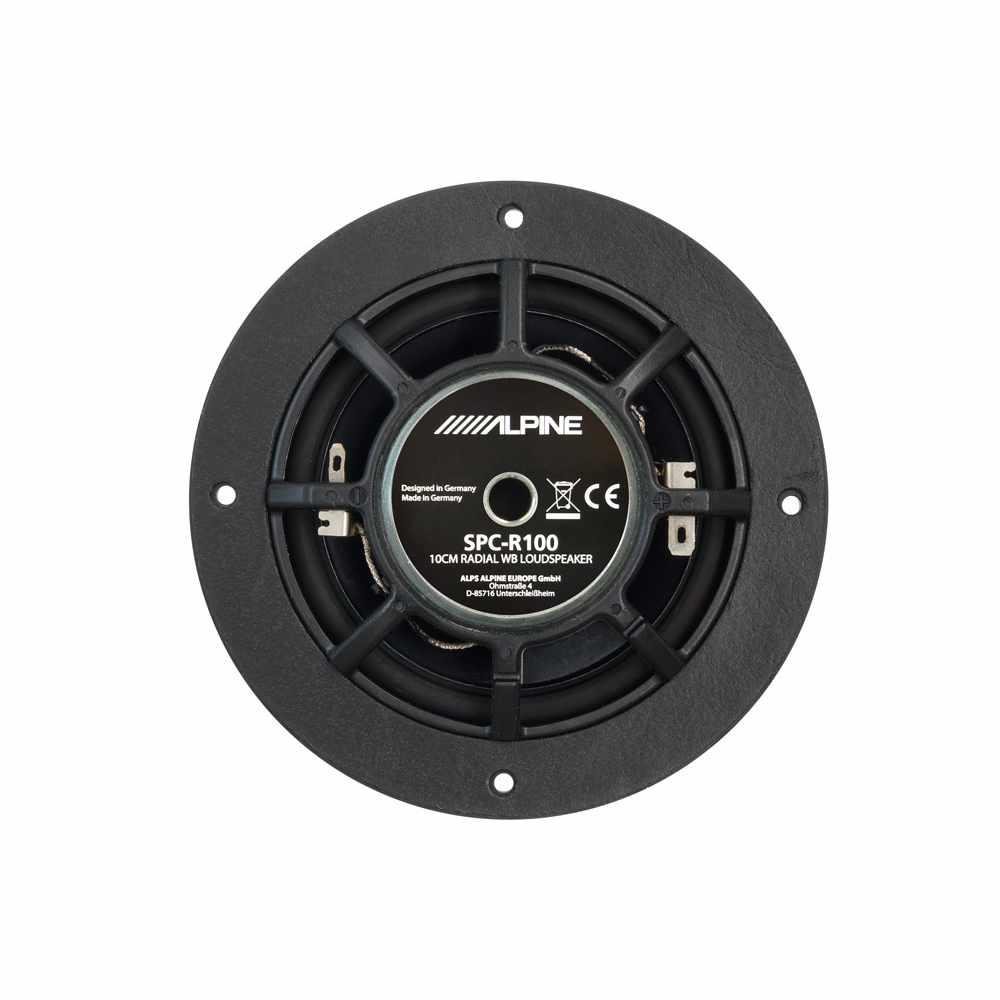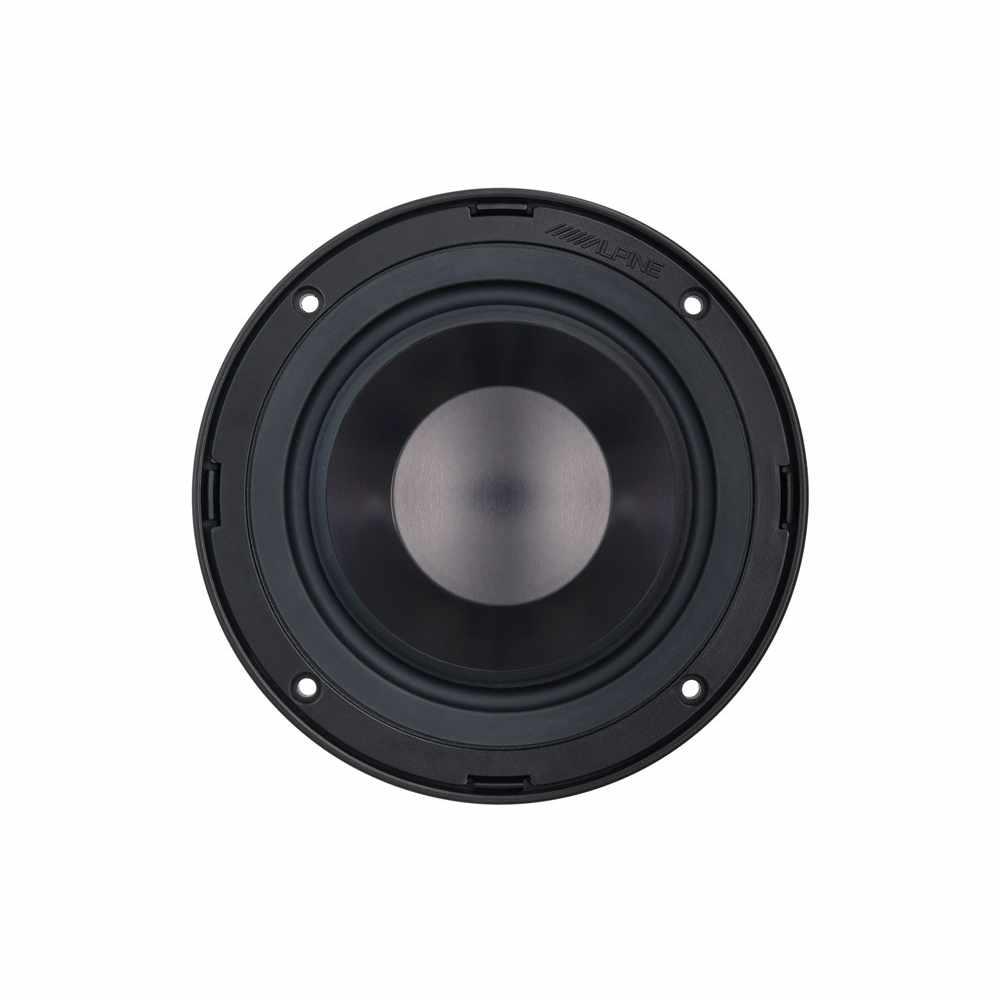 Alpine SPC-R100-DU Full Range 12cm Dash Pod Speakers for Fiat Ducato 3 45w RMS
Alpine Adventure Audio – Your journey to a new sound experience
SPC-R100-DU The Companion Ensemble 12 cm Radial On-Dash Speakers for Fiat Ducato 3
There are no reviews for this product.
Product Information
Alpine Adventure Audio - Sound Experience
Alpine Adventure Audio sound systems are designed to deliver excellent sound quality and match the needs of motorhomes and camping vans.
These systems feature new, innovative audio-technologies to achieve the best sound quality in your motorhome. Alpine offers a sound system upgrade in 3 stages for the Fiat Ducato 3 and the same platform of vehicles.
The SPC-R100-DU 12 cm Radial On-dash Speakers create an excellent sound stage in the cabin and strongly improve the vehicle's sound quality. Especially vocals appear much clearer when listening to news or podcasts. They are compatible with Fiat Ducato 3, Citroën Jumper 2 and Peugeot Boxer 2.
Overcoming Limitations
The SPC-R100-DU is designed to overcome the audio limitations of the Fiat Ducato cabin. In the original system, the tweeter and woofer are placed far away from each other, resulting in an unbalanced audio appearance. Vocals are reproduced by the door speakers, which are covered by the legs of the driver and passenger. The Ducato doors have no internal sound-proofing, resulting in strong vibration noise of the inner door panel. Audio playback is also heard easily by neighboring motorhomes on a camping site, due to the missing sound-proofing. The basic concept of the SPC-R100-DU is adding full-range speakers on top of the dashboard, to overcome the mentioned issues from the ground up.
On-Dash Radial Speakers
The 12 cm radial full-range speakers are installed on top of the dashboard and replace the original Ducato tweeters. These speakers feature an inverted cone design, resulting in an excellent 360-degree sound radiation. They deliver excellent sound detail, especially for vocals. This really improves listening to news, podcasts or audiobooks, but also regular music tracks will sound more detailed and balanced.
Easy Installation
Installing the SPC-R100-DU speakers on your dashboard is very easy. The included speaker brackets fit perfectly to the shape of the dash and get mounted with screws. Due to the very unique speaker design with an inverted cone, we could design the overall speaker very flat, therefore eliminating the need to cut any hole in the dash for the speaker basket or magnet. There are also cable adapters included, allowing a simple plug-and-play adaptation to the original tweeter cable harness.
Vehicle Compatibility
We designed the SPC-R100-DU to be compatible with Fiat Ducato 3, Citroën Jumper 2 and Peugeot Boxer 2 motorhomes and vans. When installed, the speakers will not interfere with the function of the "Remifront" or other windshield blinds.
Specification
12 cm radial full-range speakers
Inverted cone for flat speaker design
Excellent 360-degree sound radiation
Power Handling
Peak Power: 180 Watts
RMS Power: 45 Watts
Radial Speaker mounting diameter: 120 mm
Radial Speaker mounting depth: 12 mm
Radial Speaker height: 45 mm
Frequency response: 100Hz – 20kHz
Impedance: 4 Ohms
Compatible Cars
Maker    Model    Model year
Fiat    Ducato III (250)    06/2006 →
Fiat    Ducato III Facelift (250)    2011 - 2014
Fiat    Ducato III (290)    2014 →
Citroën    Jumper II (250)    06/2006 →
Peugeot    Boxer II (250)    06/2006 →
Compatible with original radio and aftermarket head units.
If you own a liner motorhome, please check compatibility before purchase!
What's Included
Included on-dash mounting brackets
Included cable adapter for adaption to original tweeter cable
Includes all required installation materials
Leave a review