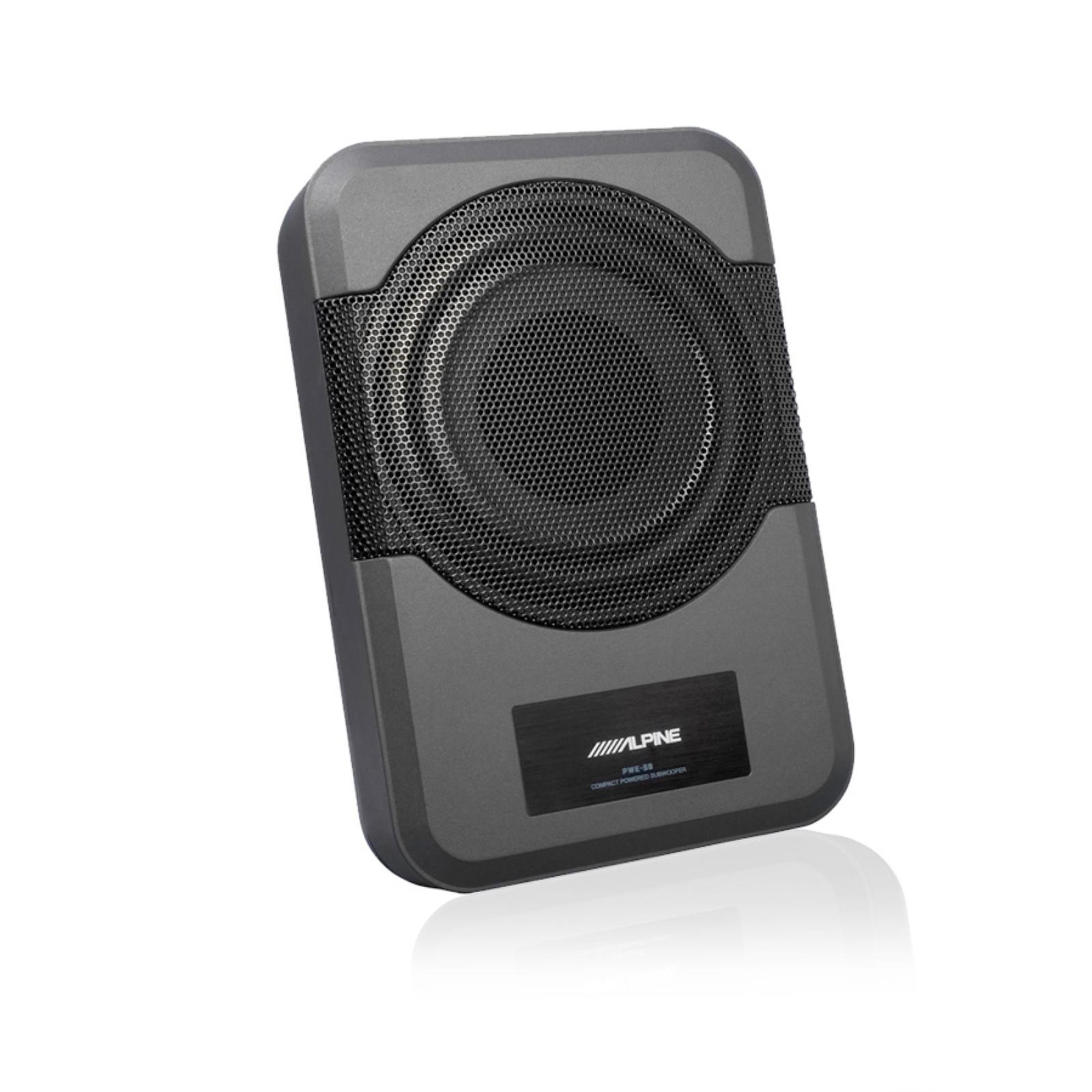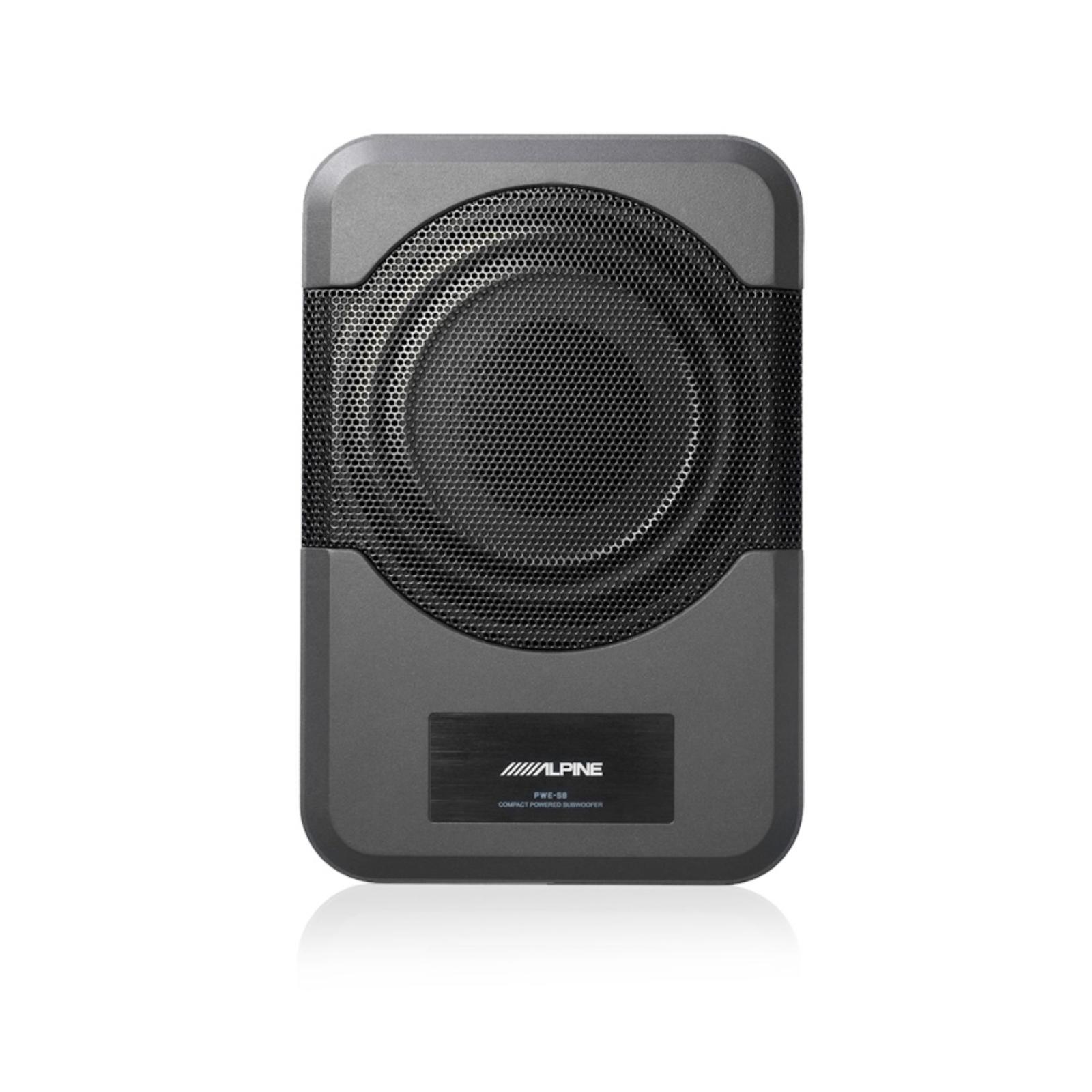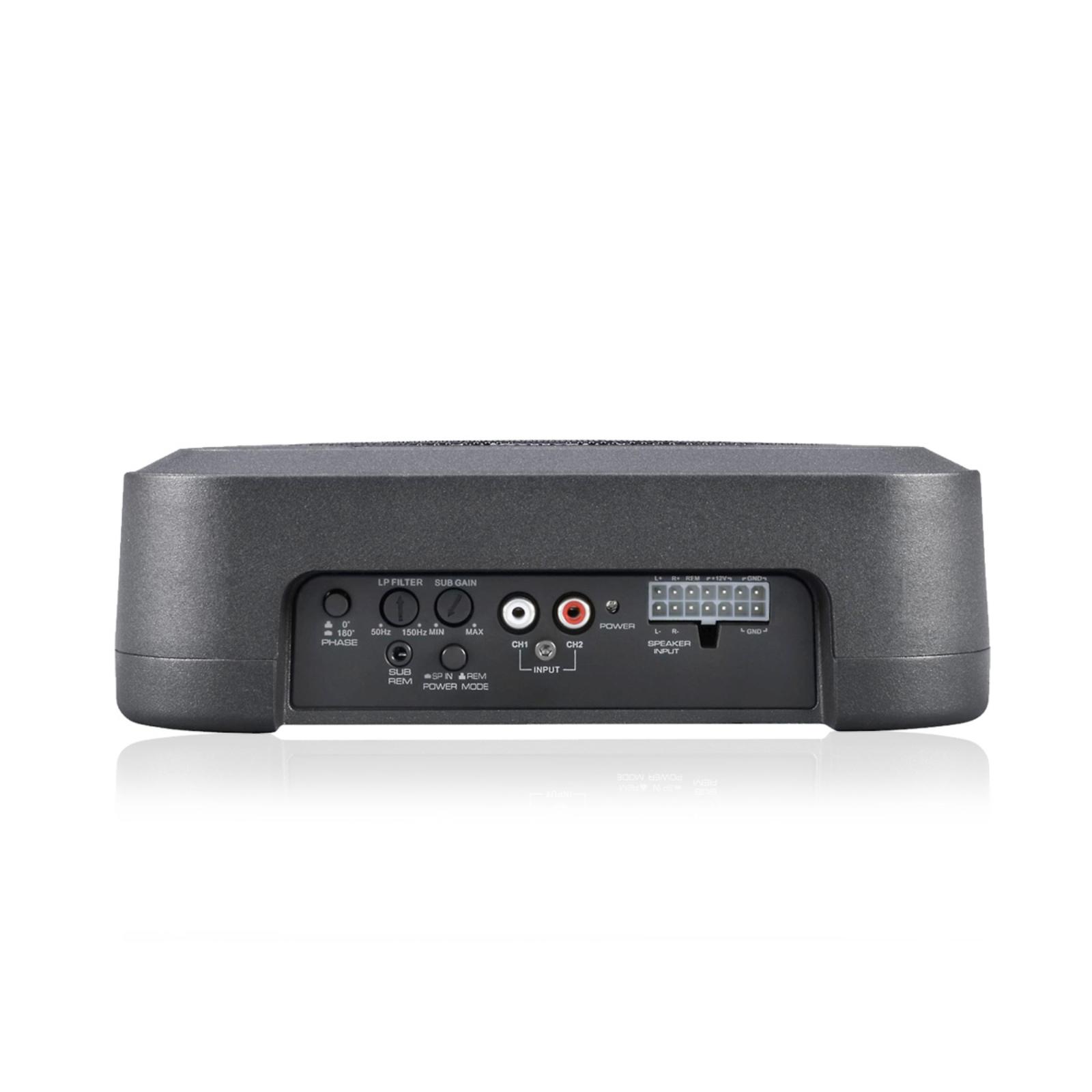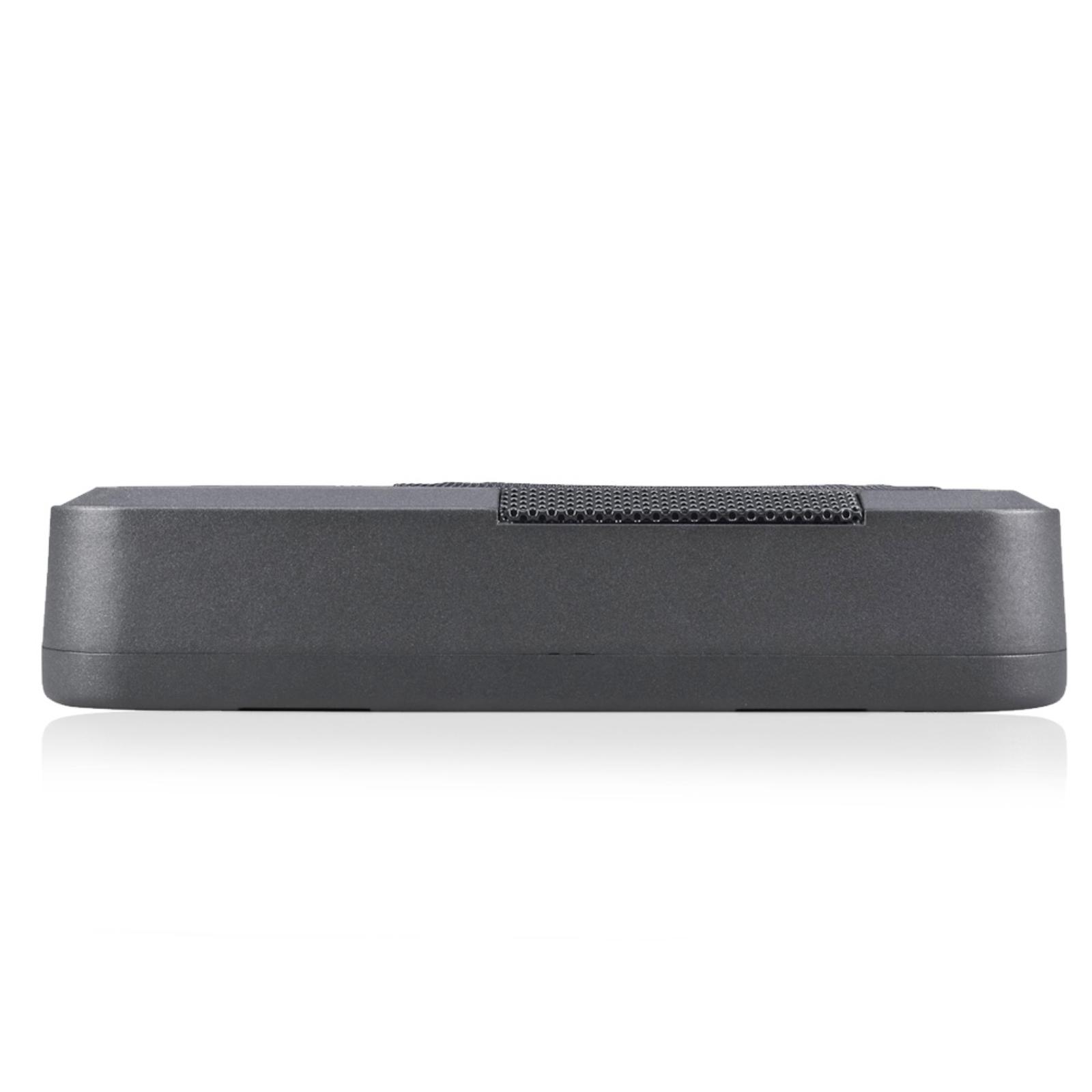 2 YEAR WARRANTY
Alpine PWE-S8 Compact Underseat Powered Active Subwoofer with Remote 120w RMS
Alpine PWE-S8 Compact Underseat Powered Active Subwoofer with Remote 120w RMS
PWE-S8 Compact 120-watt powered 8" subwoofer
Powered 8-inch (20cm) Quad-Coil Subwoofer Box with auto-sensing Speaker inputs and built-in 240W Amplifier
There are no reviews for this product.
Product Information
Big sound from a small box
The compact PWE-S8 amplified subwoofer system lets you add deep, accurate bass to your sound system without taking up much space in your vehicle. With the PWE-S8, the high-excursion 8-inch subwoofer and 120W (RMS) gives strong bass output.
powered subwoofer with cast metal enclosure
8" woofer high-excursion cone
built-in Class D amplifier (120 watts RMS/240 watts peak)
10-gauge amp wiring kit required (sold separately)
With a shallow mount, the PWE-S8 is just 3-inches deep (at deepest point), 13.5-inches wide and 9-inches tall - completely application ready. This compact subwoofer system works well under or behind the seat of a pickup truck, in a sedan trunk, or in the hatch of an SUV.
The side panel offers easy access to RCA and auto-sensing speaker inputs. The side panel also gives access to Phase, Gain, LP Crossover and Remote Sub Level controls for greater flexibility during installation.
Specification
8-inch (20cm) Sealed Active Subwoofer
Built-in 240W Amplifier (120W RMS)
Frequency Response: 25 – 152Hz
Volume Remote Controller (0 to-20dB / 4m cable)
Phase Selector (0° / 180°)
Adjustable cut-off Frequency (50 – 150Hz)
RCA (0.1-4V) / Speaker Input (1.5-30V/auto sensing)
Easy Under Seat Installation
Full die-cast Housing (4.6Kgs)
Dimensions: 340mm x 230mm x 70mm
What's Included
Alpine PWE-S8
Wiring harness
Two 15 amp ATO fuses
Remote level control with cable attached
Adhesive backed hook and loop mounting fasteners
4 Mounting brackets
Pan head self-tapping screws
Machine screws
Leave a review